Do you need to send money to the UAE? You can find all the information that you need regarding the payment process here. We'll ensure that your funds are transferred in a secure, hassle-free manner: setting up a Moneycorp account is quick and straightforward, and you'll soon be able to send your money overseas by following the process outlined on this page. We'll convert your pounds to Emirati dirham at a competitive rate, and you'll also benefit from our low transfer fees. Let's take a closer look at how to send money to Dubai and the wider UAE.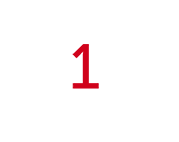 Sign up
You can sign up online or over the phone for either a personal or business account with Moneycorp.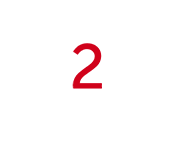 Set up a payment to UAE
After you've added a new recipient or chosen from a list of your existing recipients, you'll need to specify how much you'd like to transfer to the UAE.
Save time and money when you send money to UAE
2 minute read
It only takes a few minutes to sign up for a Moneycorp account. Once you have done this, it's a simple matter of adding funds to your account via debit card or bank transfer. You'll then be able to exchange your pounds to Emirati dirham and make international payments to the UAE without any hassle.
You can exchange 33 currencies online (and 120+ over the phone) when you open an account with Moneycorp. You also have the option of setting up a Regular Payment Plan, which allows you to automate your international direct debits to the UAE on a weekly or monthly basis.
Can I send money to the UAE online?
It's easy to send money to the UAE from our online platform. Start by navigating to the 'Send a Payment' page. You can then either add a new recipient or select an existing one. Once you've specified the amount of money that you'd like to exchange, we'll process your online payment, and your money will be safely on its way.
Your online account grants you 24/7 access to your funds, and you can set up exchange rate alerts for the GBP to AED rate. We'll notify you via email and/or text (SMS) message if the rate has moved to your desired level. Our experienced team of currency specialists will also be on hand to offer any assistance that you might need, and they'll be happy to help you make international payments over the phone.
Send money to the UAE with Moneycorp
Our international payment solutions will meet all of your requirements, whether you need to make regular payments to the UAE, want to work in Dubai or wish to buy a property in Abu Dhabi. You can make international transfers online or over the phone when you partner with Moneycorp, and our dedicated team of foreign exchange experts will be on hand to ensure that you save money with our competitive rates. We also offer substantially lower transfer fees for regular transfers than you would receive from high street banks. Using Moneycorp's services offers fantastic value for money, and it is easily one of the best ways to transfer money to the UAE, as our customers will attest.
Common questions about sending money to the UAE
Risk Disclaimer
As of February 2023, Jordan has remained on the FATF grey list after identifying AML/CFT deficiencies. Jordan and FATF have agreed to work closely together in resolving and monitoring the identified deficiencies. Given the risk measures please ensure you have followed all laws, guides and reasonable steps prior remittance of funds.