Currency Exchange Solutions for the Manufacturing Industry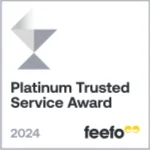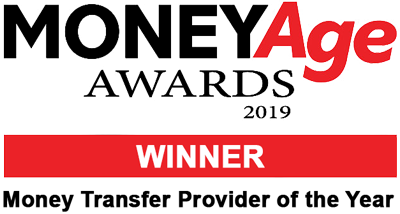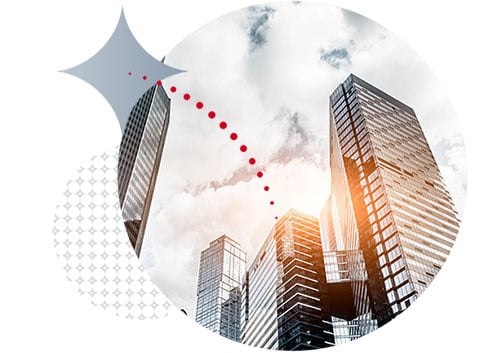 We help the manufacturing industry save time and money on international payments
6 minute read
Despite the many challenges that confront it, the manufacturing industry has shown impressive resilience in recent years. In the face of uncertain economic conditions, labour shortages and supply chain issues, manufacturing has continued to grow globally, accounting for 16% of global GDP and 14% of employment.
With large portions of the manufacturing industry depending upon complex 'just in time' supply chains spanning several countries, there is a real need for international payments for goods and services to be made quickly and efficiently. This presents a challenge in the form of foreign exchange risk, i.e. the possibility that, as a result of currency fluctuations, international financial transaction may incur losses. At Moneycorp, we have partnered with several manufacturing firms to help mitigate this foreign exchange risk with our suite of currency exchange solutions.
What contribution does the manufacturing industry make?
Whilst manufacturing has declined as a share of the UK economy since the 1970s, when it made up a quarter of the country's GDP, the sector is still a force to be reckoned with in the UK. The sector accounted for 9.8% of total UK economic output (GVA) in 2021 and accounts for 7.3% of UK jobs. Despite its relatively small size, its importance is not to be underestimated; the manufacturing sector accounts for a disproportionate share of total UK exports (45%), in addition to 65% of R&D spending in the UK's private sector. The UK's manufacturing sector makes it the ninth largest in the world.
Like many industries, the UK's manufacturing sector suffered because of the Coronavirus outbreak and the attendant lockdowns. Whilst this is so, manufacturing has started to roar back to life: UK manufacturers' product sales hit an impressive £400.8 billion in 2021. Whilst this may be lower than the 2019 total of £402.2 billion, it represents a 9% increase of £34.5 billion from £366.4 billion in 2020, which indicates that a full-blooded recovery is well underway.
How currency exchange and international payments can affect the manufacturing industry
Given the global nature of supply chains, currency exchange fluctuations inevitably affect the manufacturing sector. With most manufacturing businesses choosing to cut costs by outsourcing all or part of their production overseas, there is a real need to use currency conversion services in order to buy imports from suppliers and make international payments to overseas workers. The issue of currency exchange exposure is particularly acute for manufacturers, given that they need to order parts weeks or months in advance, as this leaves plenty of time for unfavourable shifts in exchange rates.
Falls in the value of the pound spell danger for large manufacturers who choose the UK as their production hub, as it could mean that their product is worth significantly less worldwide. While the market is subject to foreign exchange volatility, the good news is that most of these shifts in the market can be navigated with the appropriate foreign exchange strategy.
How has Brexit had an impact on the manufacturing sector?
In the aftermath of the Brexit vote, manufacturing output continued to grow at a healthy rate. In 2016, manufacturing output accounted for £181bn in economic output (GVA) and £243bn in UK exports; this increased to £186bn of economic output (GVA) and £270.4bn in UK exports in 2017, with similar increases across both GVA and export value metrics recorded in 2018.
This may seem counter-intuitive at first, but it makes perfect sense once one considers that the 20% drop in the value of the pound following the Leave result made British manufacturing exports more competitive in the international marketplace: British car manufacturers benefited to the tune of hundreds of millions of pounds per month from the weak pound, with foreign sales generating higher revenues once translated into sterling. Whilst there were some positive for British manufacturers, however, this drop in the pound did also have the effect of increasing costs for businesses that imported raw materials priced in foreign currencies.
Brexit has caused a headache in the form of increased paperwork and increased costs for many of Britain's manufacturers, but it has not been the Armageddon-level event that many feared. Britain's exporters have, for the most part, adapted well to doing business in post-Brexit Britain. According to a poll taken at the beginning of 2022 of British manufacturers, whilst most manufacturers in the UK feel that they have been stung by Brexit and increasing costs, 73% of manufacturers believed conditions for the sector would improve and 78% foresaw at least a moderate increase in productivity in 2022.
How we can help with your foreign exchange needs
Our team of dedicated account managers have helped many manufacturing firms within the automotive and electronics sectors. We are here to cater for all your foreign exchange needs, with competitive rates and low fees on every transaction, and the solutions that we propose have helped protect our clients' profits, ensuring that they receive the best value.
We fulfil your payment needs and reduce your costs with our global payments solutions, making it easy for you to send ad-hoc payments in bulk or make regular international transfers to overseas suppliers or staff.
With Moneycorp's range of foreign exchange tools, it's never been easier to limit your currency risk and navigate the volatile FX market. Your account manager will happily discuss the options that are available with you and work with you to determine the best solution for your business.
How does working with Moneycorp help Europlane Sales Ltd.?
"My business facilitates the sale of high-quality private planes, and is involved in all aspects of the process for both buyers and sellers. We have been a client of Moneycorp since February 2017 and rely heavily on smooth financial transactions. This has been provided seamlessly every time by Moneycorp and the service we have received. As such we have been able to make payments to suppliers and sellers, as well as convert payments from buyers, in a simple and cost-effective manner."
Customer service is the most important factor to me and my business, and Moneycorp provide a level of it that is most likely unsurpassable. Every time I ring my advisor, the matters are dealt with immediately, with zero fuss and a high degree of guidance and support. I would never hesitate to recommend Moneycorp to anyone."
Taking back control in a world of modern manufacturing
There are many challenges in the current business landscape. Find out more about the opportunities for manufacturers to deliver growth and compete effectively on the world stage.