Online multi-currency account
Manage currencies, add recipients and make online business payments with ease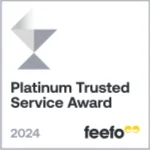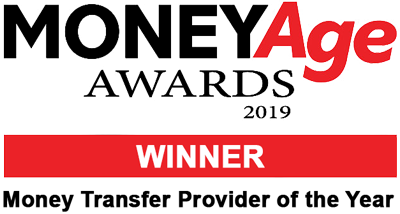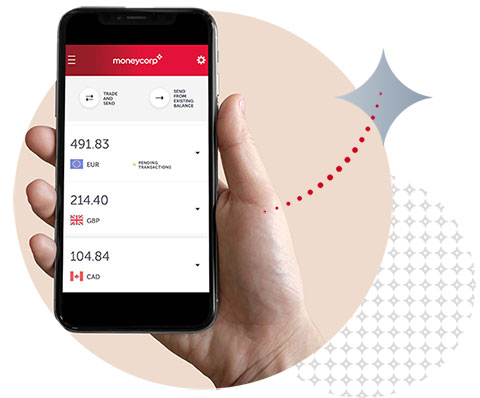 Multi-currency business account
For those in charge of businesses with international interests, an online multi-currency account are the perfect solution. Multi-currency accounts makes it far easier to manage funds and currency transfers through a convenient, secure platform.
Your business can set up payments, receive funds and hold more than 120 different currencies in one handy multi-currency wallet. This is ideal for paying overseas suppliers and staff, and for managing your international revenue streams.
Make payments and manage your account 24/7
Enjoy access to 16 liquidity providers
Trade up to 33 currencies online and 120+ over the phone
Set an alert for your preferred exchange rate
What is a multi-currency account and how does it work?
Multi-currency accounts are digital wallets that can hold a range of different currencies. All of Moneycorp's business clients are provided with a multi-currency account, and are thus able to store more than 120 different currencies.
Multi-currency accounts are a fantastic innovation; rather than having to use several bank accounts for various currencies, you can hold all of your currencies in one place, in addition to making and receiving payments from one convenient location.
With Moneycorp, you have the ability to exchange 33 currencies online or 120+ over the phone from your multi-currency business account with the help of one of our specialists.
Why choose Moneycorp for your multi-currency account?
There are several features that make our multi-currency bank account indispensable. Our account allows you to view all of your balances in an instant, and you have the option of accessing this on desktop or a mobile device, meaning that you have easy, on-the-go access.
You can view currency pairs, live rates widget and live charts; our multi-currency online bank account even allows you to see live rates when making exchanges. It's easy to add new beneficiaries; there's a beneficiary validation tool to ensure that the correct details have been added, and you can send multiple payments in the same flow. You also have the option of downloading a statement of all of your transactions.
With our multi-currency account, you have FX data and your payments all together in one place.
It's easy to access and set up, and switching accounts is very straightforward; users can switch between primary and sub accounts in an instant.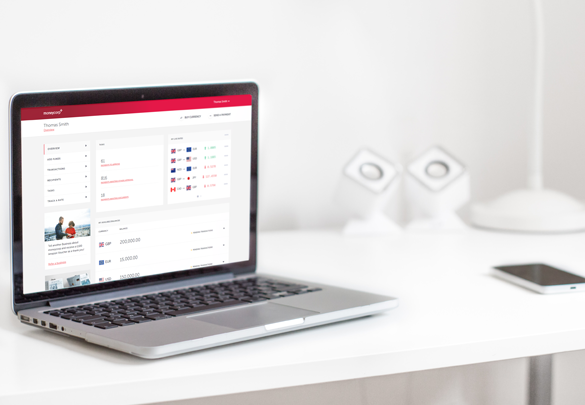 View live exchange rates and target a preferred rate
Track live exchange rates from your multi-currency account and remain aware of any market movements before making your payments. You can even target a more preferential rate and receive a notification via email and/or SMS if it is reached.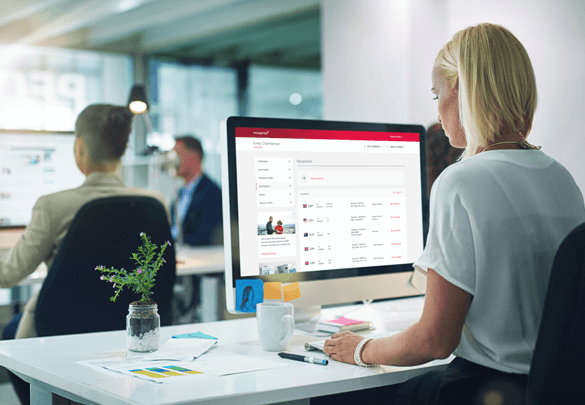 Buy currency and make payments
Add funds to your multi-currency bank account, exchange up to 33 different currencies online and make payments to new and existing recipients around the clock.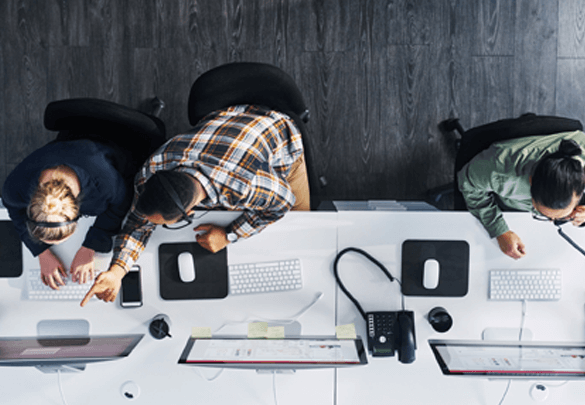 Manage users and approval workflows
Manage the users and set up approval workflows in order to facilitate smooth and seamless payments from your multi-currency business account.
Multi currency account FAQs
Which currencies can I hold in my Moneycorp account?
Your multi-currency business account can hold over 120 different currencies and allow you to make payments to 190 countries around the world. Ideal for companies after a USD or EUR business account, you can make online payments in 33 currencies or work with one of our specialists over the phone to send 120+ different currencies.
How can I make a payment from my account?
In order to make a payment from your multi-currency business account, you simply need to navigate to the 'Send a payment' option on your desktop or mobile device and select a recipient (as has been mentioned, there is a beneficiary validation tool that ensures that the correct details have been added).
It's then just a question of specifying the amount of money that you'd like to pay, your payment date, delivery method and reference.
Read more about our business solutions
Sign up for a business account
*Forward Contracts may or may not require a deposit dependent upon your facility agreement.
**Our team of experienced currency risk management specialists are approved by the FCA for investment business. Following an initial assessment of your risk-appetite and investment objectives they can formulate and illustrate a bespoke solution for you to consider. Please note that Option related products are regulated investment products which can carry a higher level of risk than Forward Contracts.