Experience a quick and easy way to send money to Ireland with moneycorp
As award-winning specialists in foreign exchange, we deliver competitive rates and low fees, usually working out cheaper than high-street banks.
£33.2bn traded in 2017 in over 120 currencies
Make payments 24/7 with secure online access
Thousands of 5 star reviews from happy customers
Providing competitive exchange rates since 1979
Save time and money when you send money to Ireland
Whether you are looking to buy property, emigrate or simply send money to friends and family over there, we are there to assist you and aim to provide our best available rate for your exchange.
At moneycorp, you can make online payments to Ireland from your account around the clock, with low fees on your international transfers.
Make international payments to Ireland with confidence
We are one of the largest exchangers of foreign currency in the UK, having offered competitive exchange rates to businesses and individuals for 40 years. A partner of retail giants and online brands such as Sainsbury's Bank, Daily Mail, The Telegraph and CNN, moneycorp are renowned for the personal and comfortable experience we provide.
We deliver a smooth and seamless process for sending euros to Ireland, taking the hassle out of foreign payments.
Experience and service
Enjoy a tailored and personal experience as our dedicated team will be there every step of the way and to offer any professional guidance you need. You will also be able to access your funds 24/7, either online or on mobile.
Get the most out of your international payments account
Our handy Explorer Card lets you take control of your finances and load up to 10 currencies onto one card. You can use your card worldwide, while we won't charge you any ATM withdrawal or card payment fees.
An online account with moneycorp allows you to track the exchange rate and even set a rate alert to ensure you are notified via email and/or SMS if your rate is achieved. This helps you secure the GBP to EUR rate that you want when you send money to Ireland using our online service.
Set up any regular payments or online money transfers that you need. Whether it is a weekly, monthly or quarterly transfer, we allow you to lock in a prevailing rate for up to two years using a forward contract, which may require a deposit.
Why choose moneycorp...
Competitive exchange rates
Zero transfer fees online – make your money go further.
Safeguarded customer funds – relevant customer funds are safeguarded in segregated bank accounts.
Our process is easy as 1 2 3...
"They were recommended to us by our estate agent. After checking them out, we decided to go with them. They kept us up to date with the market movement. The transfer of funds was quick"
Peter Hughes & Marion Hughes
16 June 2018
"I have used this company since 1996 and will continue to use, regular updates and no hassle monthly money transfers, long may it continue."
Gary Broadley
16 July 2018
"Being new to paying bills via Moneycorp, I was amazed how easily and smoothly it all worked, a load of my mind."
Colin Hoddinott
17 February 2018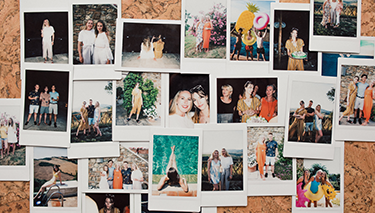 Refer a friend and you will both get £75.
Tell your friends about moneycorp and you'll both get £75 when they exchange £2,500 within 3 months. T&Cs apply.
Learn more