Would you like to send money to Ireland? We're here to explain the payment process, so that you have all the information that you need to transfer your funds in a secure, hassle-free manner. It's quick and straightforward to set up a Moneycorp account, as you'll see; once you've done this, you'll be able to send your money on its way. We'll convert your pounds to euros at a competitive rate, and you won't have to worry about excessive transfer fees. Let's get started!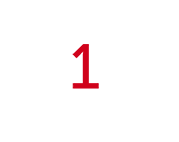 Sign up
You can sign up online or over the phone for either a personal or business account with Moneycorp.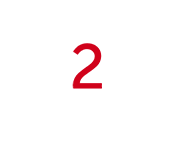 Set up a payment to Ireland
After you've added a new recipient or chosen from a list of your existing recipients, you'll need to specify how much you'd like to transfer to Ireland.
Save time and money when you send money to Ireland
2 minute read
Signing up for a Moneycorp account only takes a few minutes. Once you have done this, you can add funds to your account via debit card or bank transfer. You'll then be able to exchange your pounds to euros and make hassle-free international payments. With Moneycorp, you can exchange up to 33 currencies online and 120+ over the phone.
We offer the option of setting up an international direct debit to Ireland on a weekly or monthly basis with our Regular Payment Plan.
Can I send money to Ireland online?
Sending money to Ireland via our online platform couldn't be easier. Start by navigating to the 'Send a Payment' page, and then either add a new recipient or select from your list of existing recipients. Once you've specified how much money you'd like to exchange, we'll process your online money transfer, and your money will be safely on its way.
Your online account grants you 24/7 access to your funds. You'll have the option of setting up rate alerts for the GBP to EUR exchange rate; we'll notify you via email and/or SMS if the rate has moved to your desired level. Our dedicated team of currency specialists will be on hand to offer any assistance should you need any help, and they'll also help you make international payments over the phone.
Send money to Ireland with Moneycorp
Our international payment solutions will meet your requirements, whether you're looking to make regular payments to Ireland, considering buying a property in Dublin, or seeking to spend your retirement years in the Land of Saints and Scholars. You can make international transfers online and over the phone when you partner with Moneycorp. We are proud to offer fee-free online international transfers; the only fees that we charge are for our Regular Payment Plan, which enables you to set up an automated payment schedule, and payments that are made via telephone. There's no question that using Moneycorp's services is one of the best ways to send money to Ireland.
Common questions about sending money to Ireland