Currency Exchange Solutions for the Travel Industry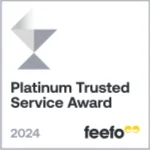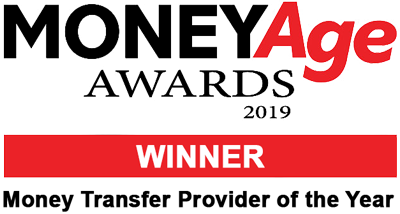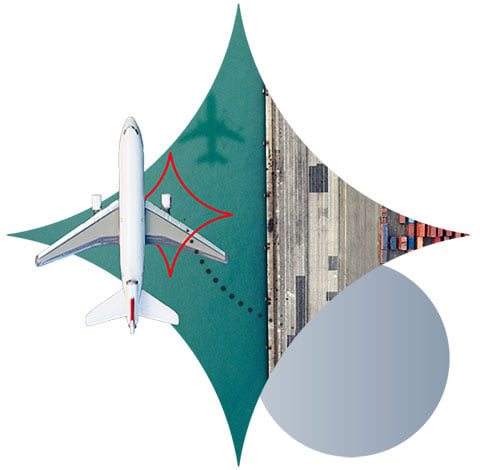 We help travel businesses save time and money on global payments
5 minute read
As one of the most fast-paced industries worldwide, the tourist trade is constantly having to contend with international transactions, foreign agents and a wonderful array of exotic locations. Whilst the tourist trade is widely to make a full recovery in the years ahead following the ravages of the COVID pandemic, its exposure to foreign exchange risk has the potential to eat into its profits unnecessarily and stall the industry's much-awaited comeback.
Given the globalised nature of the tourism industry, professionals in the tourist trade stand to benefit immensely from partnering with FX specialists, given the sheer extent of the foreign exchange risk that it faces every day. Doing so can enable them to protect their operations from unfavourable movements in the currency markets.
How currency exchange can affect the travel industry
Maintaining a thriving business in a competitive industry means being able to adapt to changes in the international payment market and the sentiment of consumers.
As we move further and further towards a cashless society, tourist attractions and tour operators are having to accept more payments from foreign tourists via card or online. This can, of course, incur fees for both parties when transferring currencies, ultimately reducing the amount that arrives in your business account.
What contribution does the travel industry make?
Travel and tourism contribute significant value to the UK economy. In 2021, an estimated 131.5 billion British pounds of the country's gross domestic product was generated, directly and indirectly, by this sector.
This represented an increase on the 2020, the first year of the pandemic, but it was still a long way short of pre-pandemic revenue levels. The contribution of travel and tourism to the UK's job market also declined, having accounted for almost 4.3m jobs in 2019 and 4.1 million in 2021.
How we can help your business
As foreign exchange experts with decades of experience, we are well-placed to help you navigate the foreign exchange market and ensure your clients' payments are received in the most time-efficient and cost-effective way. Our capabilities allow local tour operators to receive payment from customers from all over the globe as well as to make payments in over 120 different currencies.
On partnering with Moneycorp, you'll have the option of connecting via API (Application Programming Interface) to settle large volumes of payments with ease. Our dedicated account managers know the ins and outs of the travel industry and will be more than happy to discuss your needs and propose an FX solution that is right for your business.
We cater to the needs of organisations of all sizes with our impressive range of foreign exchange tools, which can be used to limit any currency exchange risk that your business may face.
How do international payments and exchange rates affect travel and tourism?
The relative value of currencies tends to have a fairly significant impact on consumer patterns. Currency appreciation can cause travel and tourism spending in the home country to stagnate; trips to the USA, for example, fell by approximately 4% in the first seven months of 2017. The president of the US Travel Association attributed this fall in international visitors to a strong dollar and competition from other nations. A weaker currency, on the other hand, often has the effect of attracting people from around the world to your country. There were 883,073 visits to the UK from China in 2019, an increase of 2.73% from the previous year. This was driven in large part by the fall in value of the pound against the yuan, which helped increase their spending power by approximately 5%.
Business in the tourist trade also run the risk of losing money when they fail to hedge against currency rate fluctuations. To give an example of this in action, let's take the example of travel agencies, which sell tours, flights, etc. and typically set their prices months in advance. If a considerable fluctuation in exchange rates occurs between the time that a customer has arranged to make a payment and the moment that foreign suppliers will need to be paid, the travel company will make a loss.
How has COVID-19 affected the travel industry?
40.9m international visits were made to the UK in 2019. Visitors to Britain spent £28.4bn, which made inbound tourism the UK's third largest service export and the UK's fifth largest export industry.
There was a sharp decline in the inbound tourism industry following the outbreak of COVID-19: the UK received 11.1m inbound visitors in 2020, a decline of 73%. This represented a staggering loss to the UK economy of £22.2 billion, as these visitors spent just £6.2 billion, and a 78% in spend on 2019.
The outlook for 2022 is far more positive, however: for the full calendar year, inbound visits are forecast to increase to 26.7 million, whilst spending is projected to increase to £21.6 billion. These figures are 65% and 76% respectively of the visits and spend levels seen in 2019; whilst there is clearly some way to go yet, it seems clear that the tourist industry has not been mortally wounded.
Our foreign exchange solutions for your business
To find out more about our foreign exchange and global payment solutions for businesses, you can view our brochure.