Receive a highly competitive exchange rate and low fees when you transfer money to Poland with moneycorp.
We know that behind every currency transfer lies a unique story.
We are here to take the hassle out of your foreign exchange with our award-winning expert service.
£35.5bn traded in 2018 in over 120 currencies
Make payments 24/7 with secure online access
Gold standard award-winning customer service
Providing competitive exchange rates since 1979
Save time and money when you send money to Poland
Often cheaper than high-street banks, we strive to offer you the very best exchange rates possible. In addition, you can save even more money with low fees on each and every bank transfer to Poland that you make.
No matter if you are sending money home to Poland, living abroad there or buying a Polish property, secure the best rate for your exchange with moneycorp.
Send payments with confidence
We have provided foreign exchange services to individuals and businesses for 40 years. In addition, we partner with reputable brands such as The Telegraph, Daily Mail, Sainsbury's Bank and CNN.
As such, you can rely on us for a smooth and seamless experience when you transfer money from UK to Poland.
Innovation and service
Those looking for the best way to send money to Poland need look no further than moneycorp and the service we provide. Our dedicated team of exchange specialists work to transfer your money quickly and confidently.
We will be there every step of the way and offer any guidance you need. You will also have access to your funds around the clock with 24/7 online access.
Get the most out of your account
An explorer card with moneycorp allows you to take control of your foreign finances. Load up to 10 different currencies onto the card at our best exchange rates. In addition, we won't charge you ATM withdrawal or card payment fees when you use your explorer card abroad.
From your online account, you can track GBP to PLN exchange rate and set a rate alert. With this, we will notify you by email and/or SMS when the rate is what you want it to be before you make your payment.
You can set up weekly, monthly, quarterly and other regular payments from your moneycorp account. This is ideal if you need to send money online to Poland on more than one occasion, e.g. for living costs and other expenses. In addition, you can lock in a specific rate for as long as two years (this may require a deposit).
Why choose moneycorp...
Competitive exchange rates
Zero transfer fees online – make your money go further.
Safeguarded customer funds – relevant customer funds are safeguarded in segregated bank accounts.
How to send money to Poland
Information you'll need for a bank transfer to Poland
The IBAN and BIC (SWIFT) code of your intended recipient must be provided when you wish to make a transfer to a Polish bank account. This is so your bank or FX provider is able to identify the correct account to send your overseas payment to.
Read our guides on BIC (SWIFT) codes and IBANs for more information.
What does a Poland IBAN look like?
Every Polish bank account has its own IBAN, a 28 character code (example below) that enables banks from other countries to identify the account with. Every Polish IBAN begins with an ISO Country Code and continues with two IBAN check digits and a BBAN (Basic Bank Account Number). This BBAN is itself made up of a Bank Identifier code and an Account Number.
Example of a Polish IBAN:
PL61 0123 4567 8901 2345 6789 0123
"Really good company to use, everything went through quick and easy. Had no problems whatsoever would highly recommend."
Veronique Marot
14 March 2019
"Fantastic service, brilliant customer service, incredibly helpful, and great rates for transactions. Would recommend 100%!"
Henry Dalton
27 February 2019
"Fast, efficient and best value for money, superior service compared to banks, 100% will be using again and recommending to friends."
Kathryn Byrne
20 February 2019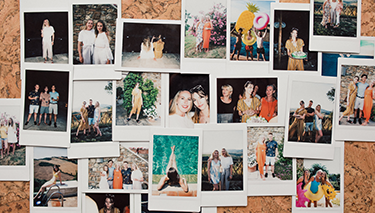 Refer a friend and you will both get £75.
Tell your friends about moneycorp and you'll both get £75 when they exchange £2,500 within 3 months.**
Learn more