Repatriating money from abroad
Bringing your funds back to the UK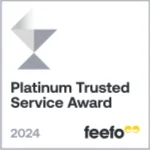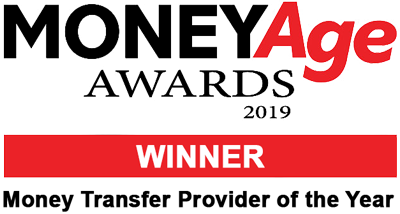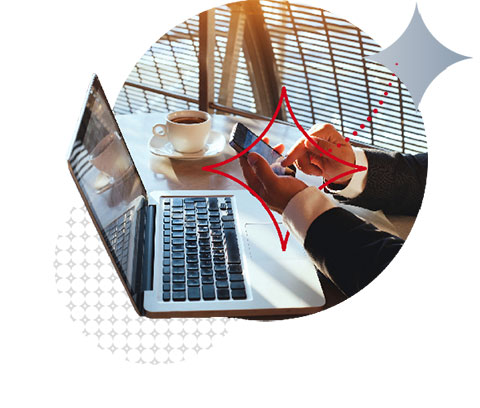 How to bring your money back to the UK from abroad
6 minute read
While living in a warm, sunny location might sound like the perfect happily-ever-after, there might come a point when you want nothing more than to begin moving home to the UK, where you can enjoy the comfort of more familiar surroundings.
If you decide, for whatever reason, to move back home from abroad, you will need to understand how to repatriate money. Whether you wish to sell one of your overseas properties or make regular transfers between your foreign and UK bank accounts, we can help you meet your payment needs.
With a Moneycorp account, you will be able to make overseas payments in over 120 currencies to more than 190 countries. If you need assistance bringing money into the UK from abroad, we can provide you with the expert support that you need.
How to repatriate your foreign rental income
Should you return to the UK and decide that you'd like to rent out your overseas property, opening a Moneycorp account can enable you to protect your earnings. If you receive rental income in a foreign currency into your Moneycorp account, you can transfer the funds to your bank account in the account and benefit from competitive exchange rates and low transaction fees.
You can even set up a Regular Payment Plan to make weekly and monthly transfers to your UK account. It requires only a nominal fee of £4 to automate your transfers and take all of the hassle out of making regular international payments.
Sending money to the UK while you live abroad
If you have settled abroad recently and aren't planning on returning to the UK for the foreseeable future, you may still want to send money back home. There's no end of reasons why you might need to repatriate your money, from property maintenance to tuition fees and health care to providing support to your elderly relatives, and our solutions can help you save time and money.
With Moneycorp, you can transfer funds online or over the phone. Our specialist tools allow you to set up currency exchange rate alerts and secure the prevailing exchange rate via a forward contract, enabling you to make the most of your money both at home and abroad. Forward contracts require you to make only a small deposit, and they allow you to secure the present rate for up to two years, regardless of any fluctuations in the currency markets.
What does it mean to repatriate money?
Repatriating money involves somebody transferring money that they have earned in an overseas jurisdiction back to the country in which they are based. Repatriation can take the form of private individuals returning some or all of their overseas investments and income back to their home country, and it can also involve corporations moving funds back from their foreign subsidiaries.
What is the process of repatriation?
The process of repatriating funds involves transferring money – whether it be salary, pensions or other savings - from a overseas bank account to a bank account in one's own country.
When offshore capital is moved between jurisdictions that use different currencies, these funds must be converted from one currency to the other. Currency brokers and banks can both be used to effect this exchange
How to repatriate money from renting out your foreign property
If you wish to repatriate your overseas rental income, you will need to transfer the revenue that you have earned through renting out your foreign property from your foreign bank account to your UK bank account.
If, for example, you are renting out a luxury villa in Marbella, your rental income will be in the form of euros. As you are required to pay UK income tax on your foreign income, these euros would be automatically converted to pounds sterling by your bank in exchange for a fee. An alternative option is to use a foreign currency specialist such as Moneycorp, which generally offer more competitive exchange rates and lower international transfer fees.
How to send money to the UK while abroad
When bringing money into the UK from abroad, you'll need to either transfer money from your foreign bank account to your UK bank account – or use a foreign exchange specialist or currency broker to make an international money transfer to your UK account.
Given that the exchange rates offered by banks are usually poor, it can be much more cost-effective to use the services provided by foreign exchange specialists, especially if you intend upon sending large sums of money to the UK.
Checklist of considerations when moving back to the UK
There are a number of things that returning UK expats will need to do. Here are some of the most important things:
Notify the relevant authorities in your area of your decision to return home
Check that your UK bank account is still active or consider opening an international account. This is important, because you'll need an active UK account to start repatriating your funds once you arrive back in the UK.
Look for rental accommodation in your desired area in the UK, or, if you're intending to buy a property, start comparing mortgage rates
Register with a doctor, or with a local GP practice as a temporary patient
Get in touch with recruiters and employment advisors in the UK who can assess your work experience and skills, and update your location on LinkedIn
When you partner with Moneycorp, you can enjoy low-cost international money transfers that typically arrive within 2-3 working days of your payment having been made. You will also have 24/7 online access to your account, where you will be able to keep tabs on all of your payments and monitor their progress.
Our dedicated customer service team can provide you with any updates that you require, and they will provide you with the support that you need to make your move back to the UK.
*Forward Contracts may or may not require a deposit dependent upon your facility agreement.
Open an account to start transferring today
Making the most of your international payments account
Refer a friend and you will both get £75.
Tell your friends about Moneycorp and you'll both receive £75 when they exchange £2,500 within 3 months. T&Cs apply.