Buying property in Dubai
How to pay for your dream overseas property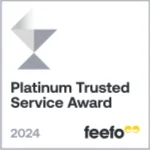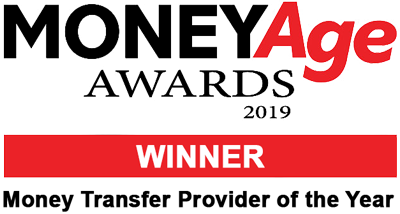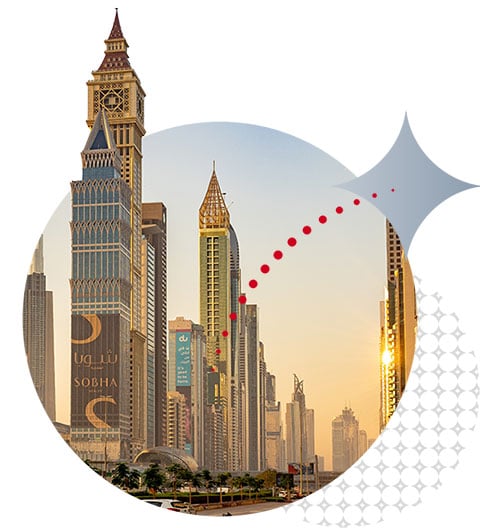 How to buy a house in Dubai
6 minute read
Located in the United Arab Emirates, Dubai is the city where the sun is almost always shining. A tax haven popular with businesses and expats a like, moving to this middle eastern gem can seem daunting but after reading our guide to buying a property in Dubai you'll be equipped with all the information you could possibly need. Whether it's a house or apartments in Dubai you're looking at, we've got you covered.
Fees incurred when buying a house in Dubai
Buying a property in Dubai is very similar to the process in the UK. You find a property and place a formal offer, normally through an agent. If the offer is accepted there are fees that will need paying:
A deposit between 5% and 15%
A transfer fee between 1% and 7%
Estate agent fees of between 2% and 3%
Types of property in Dubai
Buying property off-plan is very common in the UAE; in fact the majority of Freehold properties are 'off-plan.' However there is an element of risk that you should consider before doing so. There have been numerous cases were British nationals have lost their investments due to properties not being completed on time. If you are considering buying off plan you should consult a registered developer and discuss your requirements. Dubai has a list of registered developers on the Real Estate Regulatory Agency (RERA) website.
As well as Freehold there are two other types of property in Dubai: Usufruct properties and Commonhold properties.
Usufruct properties are essentially long term leaseholds. You can do anything you want with this type of property apart from demolish it. The leases last between 10-100 years.
Owning a commonhold property allows you the right to buy, sell, rent or pass on the property as you wish. These properties are typically apartments and as an owner you are required to pay maintenance fees for the building and its common areas.
If you're looking to buy commonhold or usufruct properties take a look here: Luxhabitat, BetterHomes, PropertyFinder.
Can a foreigner buy a house in Dubai?
Any person of any nationality can purchase in Dubai's freehold property market, in designated areas as authorised by His Highness the Ruler of the Emirate of Dubai. You are not required to hold any type of residency to purchase a property in Dubai.
However living in Dubai is a different, you will need a residency visa. Normally, if you are an employee of a company they will deal with your visa application, however there are some instances where this is not the case.
Buying a house in Dubai for expats
Expats wanting to buy a property in Dubai require a residency visa. While a residency visa is not the same as a work permit it is usually sponsored by the company employing the expat. If you are not sponsored by an employer there are alternative options. You can get an investor residency visa, if you invest 70,000 dirhams in a UAE company and pay a 300 dirham fee. If a family member is legally employed in the UAE they can also sponsor you. It is worth noting that if you are being sponsored by your child, they will need a sizeable income. All residency visas must be renewed every 3 years.
The Community
There is a strong expat community in Dubai, below are some of the more popular locations for those buying a property among the expat community: Mirdif, Jumeirah Beach Residence, Jumeirah Lakes Towers, Silicon Oasis, Downtown, Emirates Hill.
If you are looking to get in touch with current expat residents you can have a look at some of these web pages. InterNations and MeetUp are both forums where perspective or current expats from all over the world can connect with fellow expats in their areas. Facebook can also be a popular way to meet expats, with several members groups set up specifically for Dubai.
Open an account to start transferring today
Whatever your payment needs are, we've got you covered...