Finding a Job in Dubai
Guide to finding employment and living in Dubai as an expat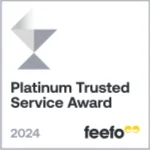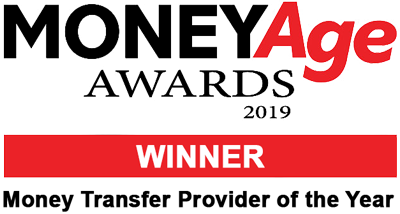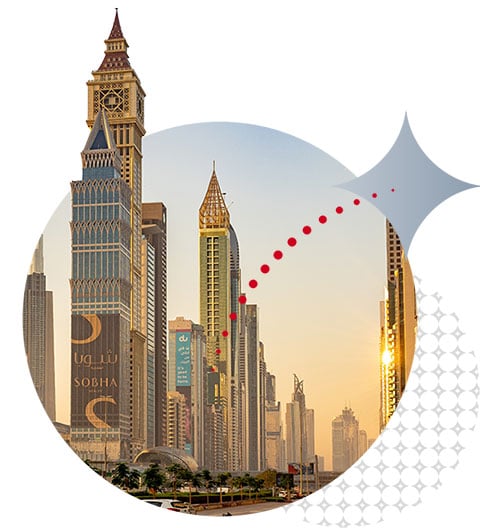 Finding Work in Dubai
9 minute read
Many people decide to work in Dubai because of the various financial rewards that it has to offer. There is no personal income tax in the UAE, of which Dubai is a part, and those who have worked for at least one year in the country are entitled to an end of service gratuity (ESG).
Whether you'd like to undertake freelance work or embark on a new chapter of your career in Dubai, you're going to need to be familiar with what is required to work in the UAE. You'll also need to understand what it is like to live and work in the region. If you're thinking about permanently moving to Dubai from the UK, consult our comprehensive guide on how to buy a house in Dubai.
How to find a job in Dubai
You may not need to travel far to find a job in Dubai: there are lots of recruiters who specialise in placing individuals in Dubai-based roles, and job portals like GulfTalent.com and Bayt.com allow you to file applications from outside the region. However, it is likely that you will need to make at least one trip to Dubai, either to undertake your final interview or to complete the required paperwork.
We advise that you find a Dubai recruiter with extensive experience of placing applicants in your industry. Ensure that your CV is up to date and draws attention to the skills and experience that will give you the best chance of standing out from the crowd. Networking may help give you an edge over your competition; if it isn't practical to head to Dubai and meet people in person, make use of your LinkedIn connections and build an online network that can assist you in your job search.
Most of the major corporations advertise their vacancies online and via online job sites, and interviews are often conducted via Zoom and Skype. Be sure to practise your video interview skills in advance of your interview!
Can I move to Dubai without a job?
You have the option of moving to Dubai without a job on a visit visa and looking for employment; if you receive a job offer, your new employer will provide you with visa sponsorship. There is no guarantee that you will find work, however, and you will not be able to work until you have received a visa.
On October 3, 2022, the UAE implemented a series of visa reforms that have made it easier for those who have not been offered a job to explore career opportunities within the region. 10 new entry visas and residence permits were introduced, including a new job exploration visa aimed at attracting talented young people who wish to explore job opportunities in the UAE. Under this visa, there is no need to have a sponsor or a host, and you can stay in Dubai for either 60, 90 or 120 days from issue. Foreign nationals who work under the first three skill levels specified by the Ministry of Human Resources & Emiratisation (MoHRE) and have a bachelor's degree are eligible to apply, as are recent graduates from the world's top 500 universities.
A business entry visa has also been introduced to make it easier for foreign investors and businesspeople to explore new opportunities for investment within the UAE.
How do I gain a visa for working and living in Dubai?
You will require both a residence visa and a work permit to work full time in Dubai. In the UAE, employers are responsible for completing all the visa requirements for expats, including paying for the visa fees.
The process starts with obtaining an employment entry visa, also known as a pink visa. Your employer will need to apply for visa quota approval from the Ministry of Labour (MOL) on your behalf, and they will also need to submit a contract of employment that you have signed. Once the Ministry has granted its approval for an entry visa, you can legally enter Dubai.
Employees entering the UAE on a pink visa have 60 days to pass a medical examination and procure a formal work permit (Labour Card) and residence visa. The following documentation is required to apply for a residence visa in Dubai:
Your entry visa
Your passport and a copy of it (this needs to be valid for at least six months)
Two passport-sized photographs
A medical certificate
A completed UAE visa application form
A photocopy of your employer's company card
Standard residence visas are usually valid for two years, after which they will need to be renewed.
Freelance work in Dubai
If you're planning on freelancing in Dubai, be sure to research the emirate's freelance marketplace before you make your move. The business culture of freelancing abroad will often vary in certain ways from what you've been used to back home.
If you are not a resident of the UAE, you will need to acquire a freelance visa. This is a renewable residency permit that allows holders to live and work in Dubai for up to three years. A new UAE Green visa allows skilled freelancers to obtain residence in Dubai for up to five years. You will need to submit the following to apply for a Green visa:
A freelance or self-employment permit issued by the Ministry of Human Resources and Emiratisation
Proof of either a bachelor's degree or a specialised diploma
Evidence of annual income from self-employment for the previous two years that amounts to at least AED 360,000 (equivalent to £80,000-£85,000), or proof of financial solvency throughout your stay
Is it difficult to get a job in Dubai?
Dubai's job market is highly competitive. The emirate attracts top talent from around the globe, and so you'll be going up against some of the best and brightest in your industry when you apply for a job. Finance, IT, HR and Administration are particularly competitive industries, with employers in these fields keen to recruit exceptional talent.
The policy of Emiratisation also makes it harder for applicants from outside the UAE. Emiratisation is an initiative that was introduced by the government of the UAE to increase the employment rates of Emirati nationals. Businesses with more than 50 employees are legally obliged to up their UAE national workforce by 2% each year, with the aim being that the private sector workforce will comprise a minimum of 10% UAE nationals by 2026.
The Emiratisation quotas are currently as follows:
2% for commercial entities with more than 50 employees
4% for banks
5% for insurance companies
With that said, the UAE has made it much easier for talented young people and skilled professionals to explore job opportunities across the emirates. With enough determined networking, searching and applying, you will stand a good chance of finding the job of your dreams in Dubai.
What is the fastest way to find a job in Dubai?
Whilst it is true that the UAE authorities have made it much easier to visit Dubai and search for jobs, going online is the best approach for those looking to find work in Dubai as quickly as possible. Using job portals like GulfTalent.com and news sites such as the Khaleej Times is a fantastic way to scope out openings in your industry that you might want to pursue.
We would also recommend adding hiring managers and HR directors at the companies you'd most like to work for to your LinkedIn network. The overwhelming majority of HR professionals in Dubai use LinkedIn; you should, therefore, leverage it to the greatest possible extent.
Is it worth getting a job in Dubai?
There are many benefits to working in Dubai. However, pursuing a career in Dubai is not without its challenges. Net take-home pay is very competitive in Dubai, due to the emirate's high wages and tax-free salaries. Whilst this is so, however, it is worth bearing in mind that the cost of living is fairly high: it is a far pricier proposition for expats than other global hubs, like Paris, Sydney and Brussels, and it is the most expensive city in the Gulf Cooperation Council (GCC) region.
There's also the issue of the climate to consider. Whilst the weather is pleasant for most of the year (October-May are generally regarded as agreeable months weather-wise), nothing can prepare expats for the extreme heat and high humidity of the average Dubai summer. August is the hottest month, with an average temperature of 35.5°C, which makes for difficult living and working conditions.
Whilst there are some cultural practices that you'll be expected to respect, Dubai is more liberal than the other emirates. Whilst women are expected to dress modestly in public places in the UAE, Dubai is fairly relaxed when it comes to what people are allowed to wear. It has recently loosened its rules regarding the sale of alcohol during the months of Ramadan, which had previously only been permissible after sunset.
What jobs are in high demand in Dubai?
The technology sector is one of the most in-demand in Dubai. According to a 2022 survey conducted by Mercer, employees in the country's tech sector are the third-highest earners in the industry worldwide; software engineers in Dubai with at least three years' experience earn 30% more than their counterparts in other global tech hubs, such as London, Amsterdam and Berlin.
Foreign engineers who specialise in chemical or petroleum engineering will also find that their skills are in high demand in Dubai, with its many oil rigs and refineries. The electronics and aerospace industries have much to offer in the way of high-paying jobs too.
International payments while living in Dubai
If you're planning on working in Dubai and sending money back to the UK, we can help you make online money transfers in a quick, straightforward manner. When you sign up to Moneycorp, you'll enjoy competitve rates, low fees and a secure online account that enables you to get the most out of your money.
Read our guide on working abroad to find out more about how we can help you make international payments in over 120 different currencies to more than 190 countries.
Making the most of your international payments account
Guidance making the best start working abroad
Our News Hub has plenty of tips, tricks and money saving articles on how to work abroad the hassle-free way