What is the BIC number?
BIC stands for Business Identifier Code, having previously been known as a Bank Identification Code, or Bank Identifier Code. This is a unique code consisting of either 8 or 11 alphanumeric characters, and all banks and financial institutions are assigned one.
There are two types of BIC code - eight-character BIC codes (BIC8) and eleven-character BIC codes (BIC11):
- A BIC8 can identify a particular financial (or non-financial) institution in a country
- A BIC11 can be used to identify the branch of the institution
BIC was first developed in the 1970s by the financial community, and it was adopted as a standard for routing business transactions by the International Organisation for Standardisation (ISO) in the 1980s. In the decades that followed since its adoption by the ISO, BIC has become deeply embedded within the payments and foreign exchange infrastructure of the financial industry.
The ISO continues to regulate this code under the ISO 9362 standard. SWIFT, the world's biggest provider of financial messaging services, is responsible for issuing BICs to financial and non-financial institutions.
What do the digits in a BIC SWIFT code represent?
The BIC/SWIFT code identifies your country, city, bank, and branch:

As we have seen, all SWIFT/BIC codes consist of 8-11 characters, depending on the country and bank in which you hold an account. These are typically arranged in the following format:
4 digit bank code – 2 digit country code – 2 digit location code – 3 digit branch code (optional)
Not all banks include the three-digit branch identifier code, which means that they'll have a shorter, eight-character, BIC.
Is BIC the same as SWIFT?
A BIC code is the same as a SWIFT code; they are simply given different names by different banks and financial institutions. This can act as a source of confusion for customers.
It is worth noting that the country from which you make a payment may refer to the code by one of these names, whilst the recipient bank in another country, on the other hand, may refer to it by the other name.
You may come across the following terms whilst making an international bank transfer: SWIFT code, BIC/SWIFT code, SWIFT/BIC code and SWIFT identifier.
What do I need a BIC or SWIFT code for?
A BIC (or SWIFT code) is used for processing an international payment using the SWIFT system. Before you make an international bank transfer, you will need to provide your bank with your beneficiary's bank details – and this will mean providing the correct SWIFT/BIC code.
This will enable your bank, which is responsible for processing this payment, to correctly identify the recipient bank and transfer the funds to the recipient bank account safely and securely.
You will also need to provide your own BIC or SWIFT code as a receiver code when someone is intending to send you an overseas payment. Your BIC code will ensure that you receive the funds into the correct account. It is not necessary to provide the beneficiary bank's BIC for SEPA (single euro payments area) payments.
How to find my BIC / SWIFT code
You should be able to find your bank's BIC/SWIFT code in your bank account statements. Your BIC code will be included on your paper statements, and you also have the option of finding your BIC code via online banking and your banking app.
When you make an international payment, you will need to find the BIC/SWIFT code of the recipient of your international payment, just as anyone sending money to you from abroad will need your code. If you are unable to find out the code from the recipient, your bank will be able to help you identify the SWIFT or BIC code of the foreign bank.
Get in touch with us today
Most banks will require a fee to process your international payment and often provide a poor exchange rate. Fortunately, with an international payments account from moneycorp, you can enjoy competitive exchange rates and low fees on all of your overseas payments.
In addition, there are no fees on payments you make online. Sign up for a free account today or speak to one of our currency exchange specialists.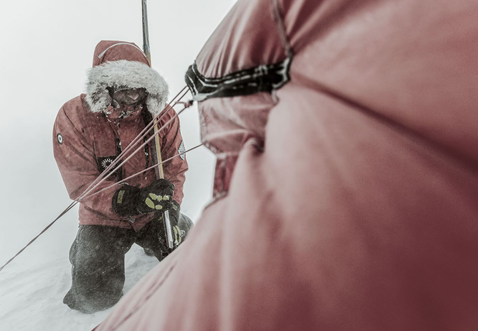 Ian Holdcroft, Co-founder, Shackleton
"Over the last year, uncertainty has added extra stress around planning as no one really knew what would happen with duties and VAT etc. Using somebody like Moneycorp, you can hedge some of that risk, and you have access to an internal team of analysts who are closer to the action in terms of understanding the likelihood of sterling weakening or strengthening versus the dollar or euro, which is really helpful. It's a heck of a lot better than the service you get from a high-street bank, for instance."
Whatever your payment needs are, we've got you covered...