moneycorp announces partnership with MHA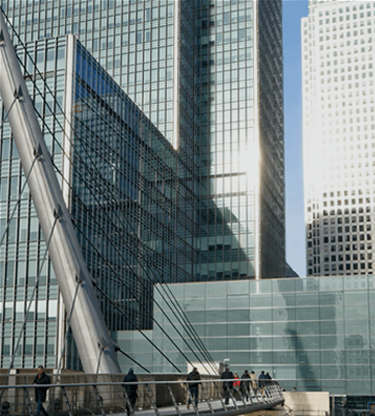 We're excited to announce a new partnership with MHA to bolster service offering
5 minute read
We are pleased to announce a new partnership with the MHA, one of the UK's top twelve accountancy networks. The partnership will see moneycorp, a world-leading global payments expert, provide insight and guidance to another top accountancy firm, supporting clients in developing their currency risk management strategy whilst bolstering international business growth.
This partnership sees moneycorp emerging as the accounting industry's expert of choice, as we partner with a second accountancy firm in the UK's top twelve, in addition to multiple firms listed in the top 40. The partnership will give MHA clients access to moneycorp's expertise by providing individual support with their international payment needs, as well as guidance on currency risk management strategies.
Covid-19 and Brexit have had a significant impact on the accounting industry with many accountants being placed under pressure from clients to provide efficient and speedy advice. This support is essential for entrepreneurs and corporations alike, who turn to MHA for support around importing or exporting goods, or seeking tax advice when purchasing properties abroad. For many businesses who trade internationally, the impact of Covid-19 has left the market outlook very uncertain. This collaboration allows moneycorp to bolster MHA's client offering, with a personal and seamless service that helps to mitigate the risks of currency volatility, and ultimately look to save clients time and protect their bottom line the process.
As we emerge from the pandemic, the ongoing partnership will give MHA clients access to a "one-stop-shop", helping them through the peaks and troughs ahead, through access to a variety of experts, with one-on-one consultations, individual international payments and foreign exchange support, offering insight into financial operation best practice.
Lee McDarby, CEO of UK International Payments at moneycorp, said:
"We are delighted to announce our partnership with MHA, and to support companies and entrepreneurs across the UK. Now, more than ever, it's vital that businesses have an expert in their corner to help navigate the landscape of unforeseen currency volatility, empowering them to embrace the opportunities of doing business globally.
"As the UK continues to emerge from lockdown, the new partnership will allow corporations, and entrepreneurs to navigate the world of international payments and risk management with confidence, and thrive in the ever-evolving business landscape."
Rakesh Shaunak, Chairman MHA, said:
"Over the last year we've seen companies and entrepreneurs rise and meet unparalleled challenges with forward thinking and resillience. Throughout, we've endeavoured to support our clients to build great relationships and specialist solutions. We believe in the power of great relationships, great conversations and great futures, values that also sit comfortably with moneycorp.
That is why we're pleased to embark on this new partnership. As UK businesses and entrepreneurs look to expand their global footprint, currency risk management will be an all important part of future-proofing. So, we're delighted that now our clients can access impeccable service and a host of specialist solutions geared to the evolving international landscape all under one roof."
ENDS
For further information:
Please contact the moneycorp press office on:
About moneycorp
Established in 1979, the moneycorp group serves the growing international payments needs of global businesses, importers and exporters, online sellers and personal clients. Headquartered in London, with a worldwide presence, moneycorp pride themselves on providing exceptional customer service. A global company with local expertise.
moneycorp is a trading name of TTT moneycorp Limited – one of the UK's fastest growing international payments providers. It is authorised for the provision of payment services by the Financial Conduct Authority under the Payment Service Regulations 2017 (reference number 308919)
moneycorp provides payments for businesses and high-net-worth individuals who can benefit from the service, scale and footprint provided by the Group
moneycorp traded £36.9bn worth of currencies, handling millions of transactions in 2019
moneycorp provides customers with a multi-currency platform, facilitating international payments needs across 120 currencies in the last year
In 2016, moneycorp bank was established as an alternative bank offering sophisticated structured products and multi-currency accounts
The business was acquired by Bridgepoint Advisors Ltd in 2014
About MHA
MHA is a network of independent accountancy firms, ranked the 12th largest accountancy group in the UK. It comprises 5 member firms with a strong reputation for specialist industry knowledge, which collaborate and share best practice to provide outstanding client service. These include: MHA MacIntyre Hudson, MHA Moore & Smalley, MHA Monahans, MHA Taitwalker and MHA Mtaxo. The network has 136 partners and over 1,370 staff across 33 offices in England, Scotland and Wales.
The MHA Network is the UK independent member of Baker Tilly International, one of the world's largest leading international networks of independently owned and managed accountancy and business advisory firms, operating across 145 territories.
Whatever your payment needs are, we've got you covered...