Moneycorp announces final exit from retail sites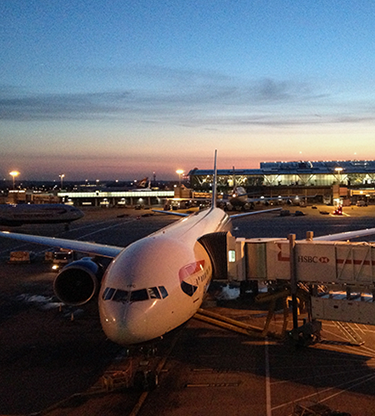 Moneycorp announces final exit from retail sites as it focuses on global payments and banking services
London, UK (5th April 2022) - Moneycorp, one of the world's leading payments fintechs, today announces the exit from its last remaining retail branches at Gatwick Airport, which ceased trading on Monday 4th April.
Since 2014, Moneycorp has gradually exited its retail operations, closing 77 branches including sites at Oxford Street, Heathrow Airport and Stansted Airport. Today's announcement marks an end to the group's retail franchise and an important step in its evolution from a UK foreign exchange business to a global payments and banking services provider.
Over the last eight years, Moneycorp has transformed its business from a largely domestic, consumer focused, analogue provider of foreign exchange to an international, digitally enabled, B2B currency solutions provider. In 2014, the retail business accounted for 57% of income, with 98% derived from domestic UK revenue streams. Today, Moneycorp's income is predominately derived from payments and banking services, with 84% B2B and 65% from international revenue streams.
The business has consistently delivered a gross income and EBITDA CAGR of 15% and 30% respectively and provides a high degree of cash conversion. It is well diversified by business line, geography and customer profile, with high retention rates.
From today, Tuesday 5th April, a joint venture between Prosegur Cash and The Change Group ("Prosegur Change (UK)") will take over operations at Gatwick Airport. As a result, 45 colleagues will transfer under TUPE to The Change Group.
Commenting on today's announcement, Moneycorp CEO, Mark Horgan, said:
"Moneycorp continues to adapt to the evolving needs of our customers in a rapidly changing and increasingly digital environment.
"The retail business has been an important part of our business for many years, and it has been an honour to work with such a dedicated and hardworking team of colleagues, all of whom have made a significant contribution to Moneycorp. I wish them all well as they transfer to The Change Group, and I am confident that they will continue to provide the very best service to their customers.
"However, Moneycorp's future is firmly rooted in payments and banking solutions. We continue to see a significant increase in demand from SME clients and financial institutions looking for a trusted, scale partner to provide sophisticated currency solutions for their businesses around the world. As a fintech with a banking licence, Moneycorp is uniquely positioned to take advantage of the clear untapped potential in these markets. We are entering our next phase of growth with great momentum and are well-set to keep building on our success."
Media contact, Brunswick Group:
Eilís Murphy
Sofie Brewis
Gabi Lapedus
+44 207 404 5959
About Moneycorp:
Moneycorp is one of the world's leading payments fintech, recognized for its personalized service, smart technology, regulatory excellence, and its all-in-one payments ecosystem, that helps clients navigate the complex global payments market.
Moneycorp operates in the United Kingdom, North America, Europe, Brazil, Hong Kong, and UAE offering a full suite of payment solutions in over 120 currencies. Its payment experts provide the unique know-how and tools necessary to create customized client solutions.
Moneycorp has a relentless focus on security through its sophisticated financial crime monitoring systems, bank-grade compliance, and proper segregation of client funds, and is committed to complying with all applicable laws and regulatory standards across the world.
In November 2019, Moneycorp became the first of only two non-U.S. bank members of the United States Federal Reserve's Foreign Bank International Cash Services (FBICS) program, providing Moneycorp direct access to Federal Reserve U.S. dollar currency services. It holds two banking licenses, Moneycorp Bank (Gibraltar) and Moneycorp Banco de Cambio (Brazil), as well as payments licenses in the UK, EU, Brazil and 48 states across the USA.
Whatever your payment needs are, we've got you covered...