How to study abroad
Guide on how to apply for overseas study or the Erasmus programme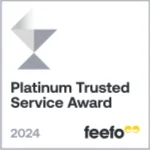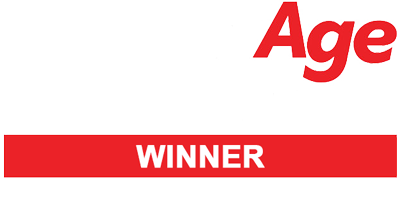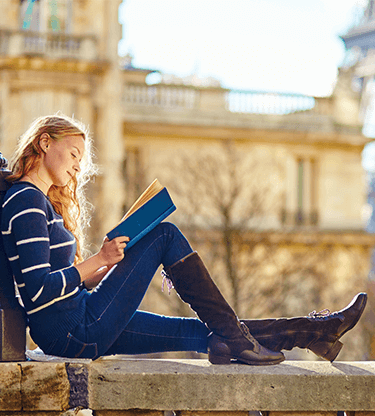 Which country should I study abroad in?
6 minute read
There are a number of factors to consider when deciding where to study abroad. The most important element is the content and reputation of the course.
There are universities across the world which specialise in everything from cutting-edge technology to fine art and traditional academic disciplines. Universities in the US, Australia and Asia are keen to recruit English students, while international league tables can provide a good starting point when it comes to researching universities around the globe.
Once you've created a shortlist, many other factors come into play including the cost of tuition and the cost of living, as well as the potential language barrier. Many foreign universities offer courses of all types to international students which are taught in English, but you may want to have some language skills to avoid feeling isolated.
Germany and the Netherlands are both popular options for British students, having excellent transport links and many courses available in English. The Netherlands has excellent transport links and a wide range of courses available for fees of just €1540 per year. However, the Dutch government has warned that these costs may increase significantly post-Brexit.
While it is significantly further to travel, China is slowly gaining traction as a popular location to study. China is building a strong reputation for the quality and prestige of courses available and as British students find more and more financial obstacles to attending university, the fact that the Chinese government provides some form of sponsorship or support for 40% of British students may cause more students to consider studying at a Chinese university.
What is Erasmus funding?
Erasmus funding provides support for students across the EU to attend university abroad for a year out from their home university. The mobility grant is designed to help support students studying abroad and the additional living and travel costs that may be incurred.
The UK government has confirmed that any currently approved or pending applications will be honoured until 2020, but there is no clear picture of whether there will be an alternative source of funding post-Brexit. Many UK universities are calling for clarity, given the importance of the year abroad for many students. It may be that scholarships close some of the gap, but much depends on the outcome of Brexit. There is a second round of Erasmus funding with a deadline of October, so it's worth keeping a close eye on the development of the Brexit negotiations to discover whether Erasmus funding is available to UK students for the 20/21 academic year.
How to apply for Erasmus funding
Applications for studying abroad for a term this year were due by 1st February 2019, for sessions starting in June or December. There is a second round of funding with a deadline of 1st October, but UK students will have to wait to find out about eligibility post-Brexit.
Applications for Erasmus funding are primarily online, but you will need electronic copies of any relevant paperwork to submit your request online. As well as proof of identity and documentation from your university, you will need to provide details of any other funding received for the trip. Having additional funding does not mean you will automatically be unable to apply for Erasmus funds, but the final award will take this additional support into account when considering reasonable support for the mobility grant.
Institutions can also apply for funding through the Erasmus scheme so it's worth also checking on the availability of a grant for studying abroad within the university.
Can I study abroad after I graduate?
Post-graduate courses abroad are a popular choice, while students looking to specialise often select an institution based on its specialism and expertise compared with others across the world.
The advantage is that as well as a qualification, there is the chance to build a network in a chosen field with global experts. Studying abroad on a post-graduate course is also an opportunity to make the most of the experience, because you have the maturity and confidence gained from your undergraduate studies behind you.
Whether or not UK students remain eligible for schemes such as Erasmus+, it's worth noting that many overseas universities charge lower tuition fees, including on a number of courses taught in the English language, which may make the prospect of studying in Europe more affordable.
The US has many prestigious universities and, while fees can be high, there are many scholarships available. The experience may not provide language skills but can still prove to be an invaluable experience.
Universities across Asia are seeking to attract overseas students with English-speaking courses in a range of subjects including engineering and digital technology, as well as by offering low tuition fees and scholarship schemes. Whether you're planning on studying immediately after your undergraduate course or after some years in the workplace, the cost is likely to be a key factor so regardless of the funding available, it's important to consider not only tuition but also living costs.
Counting the cost of studying abroad
The cost of living varies throughout the world so it's worth investigating before you make your decision and also factoring in the overall cost of the course over time. For example, one reason that the UK is a popular destination for overseas students is that the courses are more intensive and shorter than elsewhere. If you're studying for a Masters, check the duration of the course and don't forget that you might want to factor in at least one trip home in a year of study.
Whether you receive a scholarship, from an overseas or a UK body, or funding from elsewhere, there are many international payments to be made. While tuition fees can be lower in many countries, they still must be paid and in addition accommodation and living costs must be covered.
Studies show that it might be an investment in the future; a study of CEOs from some of the world's largest companies (as per the Forbes Global 2000 rankings) has found that around a third of the most prominent executives in the business world benefited from international education. 32% of these leaders chose to spend at least one semester of their university-level education overseas. It's clear that along with a qualification from a prestigious institution, the additional knowledge of global culture and confidence gained from the experience can prove to help long-term career development.
Open an account to start transferring today
Making the most of your international payments account
Tips, tricks and advice on living abroad
Our News Hub provides guidance on some of the best places to explore around the globe.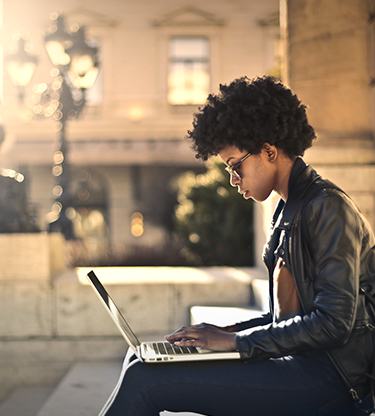 Refer a friend and you will both get £75.
Tell your friends about Moneycorp and you'll both receive £75 when they exchange £2,500 within 3 months. T&Cs apply.