How to move to New Zealand
Make the most of your money for the move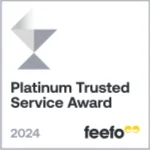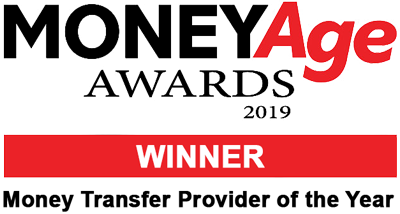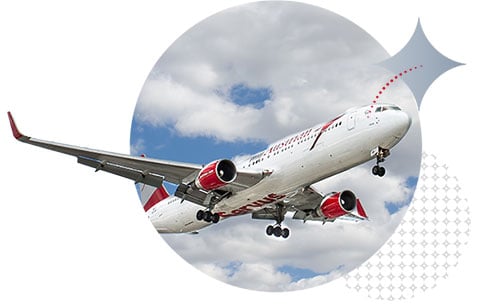 Guide on moving to New Zealand
New Zealand has a lot to offer; stunning scenery, thriving vineyards, growing cities and a more relaxed pace of life. There may be stringent immigration rules, but that hasn't dampened the appeal to Brits looking for a new life abroad.
Whether you're moving for the career opportunities, looking to buy a home or retire in the land of Hobbits, you'll need to make sure you've prepared the right paperwork and taken everything into consideration before moving to New Zealand.
Do you need a visa to live in New Zealand?
British citizens require a visa to enter New Zealand and if you're planning to emigrate there are more specific requirements.
If you're retired and plan to move to New Zealand, and you already have loved ones living there, you can opt for a parent retirement visa. This requires that you have a yearly income of NZD 60,000 (roughly GBP 32,000), NZD 1 million to invest over four years, and another NZD 500,000 to live on. You can apply for permanent residence after four years.
Alternatively, if you're aged 66 or above, you can apply for a temporary retirement visa for two years; this also has similar financial requirements and comes with the caveat that you cannot include dependent children in the visa.
New Zealand welcomes skilled migrants; the New Zealand government website lists the current skills shortages which are allocated as priorities for the immigration department. It can be a lengthy process to complete the visa application although if you have a job offer, your employer may assist with this. After a period of two years you can apply for permanent residency.
Which visa should I apply for?
There are a range of different visas that fall into the following categories.
Visitor visa (NZeTA)
Study visa
Work visa
Permanent move
Joining family
Investment
Each of these has a number of categories with different requirements, so it's worth investigating exactly which one works for you to improve your chances of a move to New Zealand.
Does New Zealand have a points-based immigration system like Australia?
Points are awarded based on age, whether or not you have a job offer, work experience and qualifications. There are also numerous bonus points available covering a range of different areas. For example, you gain 10 points for having close family in New Zealand, for expertise in areas where skills shortage has been identified, a future growth area and job offers outside Auckland as well as a partner in one of these areas who has earned such points. Work experience in New Zealand also earns bonus points. Bonus points for high levels of qualifications and areas of study related to skills shortages are also available.
How can I apply for my New Zealand visa?
You can apply for most visa online via the official New Zealand immigration website, where a more detailed breakdown of each visa is provided. You will need to upload various documents so many sure you have scanned copies available before you start the application.
Opening a bank account in New Zealand
The rules have recently changed regarding setting up a bank account after you move to New Zealand. In most cases you can't set up an account before you arrive, but once you're there it's a relatively simple process, similar to opening up an account at home. You'll need to take the following with you:
Proof of a New Zealand address
Proof of Identification
Your overseas Tax Identification number
Copy of your visa
Some of the biggest and most trusted banks in the country include Kiwibank and the Co-operative Bank.
What currency is used in New Zealand?
The currency used in New Zealand is the New Zealand dollar (NZD). Also known as the "Kiwi", it is used across the North and South islands of New Zealand. Its performance on the currency exchange market is often very similar to that of the Australian dollar, although there are no official links between the two and there can be some variations due to the different economies in each country.
If you are emigrating to New Zealand from UK, you can track the GBP to NZD rate with our currency chart. In addition, you can even set up a rate alert so we inform you by SMS or email if the rate reaches your desired level before you make an overseas payment.
Foreign currency exchange for moving to New Zealand
If moving to New Zealand from the UK on a permanent basis, you'll most likely need to transfer money between your New Zealand and UK bank accounts on more than a few occasions.
Whether buying a house or transferring your pension over to yourself, sending money to New Zealand from the UK is an essential part of emigrating. And, with some UK high-street banks charging up to £30 in transaction fees per transfer, making these international payments regularly could cost a considerable amount.
That's why, as a team of foreign currency exchange specialists, we are dedicated to saving you time and money on every overseas payment you make. We offer low transfer fees and competitive exchange rates when you exchange GBP to NZD.
Open an account to start transferring today
Making the most of your international payments account
Tips on making the most for your money when you emigrate
Our News Hub has plenty of easy-to-read guidance on how to emigrate abroad