Tips for moving to New Zealand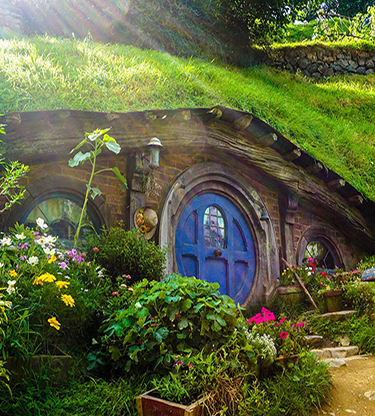 The great scenery, relaxed lifestyle and the cheap cost of living are just a few reasons for relocating to New Zealand
Scenery worthy of fantasy movies, the relatively low cost of living, and a laid-back lifestyle are a few great reasons to consider moving to New Zealand.
The relocation process, however, isn't something you are likely to complete overnight. Instead, you may need to do more work and planning than you may have envisioned initially. Our guide to moving to New Zealand can help you with your initial planning. Below are some of the considerations you may need to make before you head to the islands, as well as a few tips that may help you along the way.
Finding a job in New Zealand
It's fairly easy to obtain a UK working holiday visa if you're 18-30 years old and want to spend 12 months or fewer in the country. But if you're serious about moving to New Zealand from UK permanently, it can be a little more complex. You can obtain an Essential Skills work visa if you are a skilled worker and your job is listed on the Immediate Skill Shortage List. If you are a farmer or a health and social care worker for example, you can get this visa, but it is temporary and doesn't guarantee you residency in the future.
A more permanent option, assuming your skills appear on the Long Term Skill Shortage List, is a Work to Residence visa. This allows people with specific skills to apply for permanent residency. This list includes trades, construction, engineering and health, but you have to be highly skilled.
If you have the qualifications, skills, and experience the country needs to grow the economy, you may be able to apply for a Skilled Migrant Category Visa. If you recently completed an eligible qualification in New Zealand, you may be able to apply for a Post-Study Work Visa.
A work visa applies only to the visa holder. If you have family members in the UK that you hope will be moving to New Zealand with you, you will need to consider the range of family visas available. Those visas allow the partners, children, parents, and grandparents of eligible visa holders to travel to the country.
If one of your adult children is a citizen or permanent resident of New Zealand, you may qualify for the Parent Retirement Resident Visa. If you have an annual income of NZ$60,000 (£29,855.00), NZ$1 million (£497,583.00) for investment over four years, and an additional NZ$500,000 (£24,8791.00) for your living expenses, you can apply for the visa which may give you the right to reside permanently in the country.
Buying property in New Zealand
Buying a property in New Zealand may depend on the type of visa you hold and it's possible you will need to go through a screening process by the Overseas Investment Office. But once through this, property buying after moving to New Zealand is regulated and organised, making it a simpler procedure than in the UK. It is also a relatively fast process, sometimes taking as little as three to four weeks to complete a house purchase. Once a seller has accepted a bid, they cannot consider last-minute offers. This can take a great deal of stress out of the experience.
As with any property buying process, it's worth taking the time to get to know the area in and around the property before making an offer. Speak to neighbours, visit at different times of the day, and ensure you understand the property's land ownership agreement to avoid problems if you decide to sell in the future.
Understand the cost of living
The cost of living is one of the most important things to know about New Zealand before moving there from the UK. The country's isolated location means the cost of some goods may be higher than you are used to paying.
According to Numbeo, consumer prices are 7.35% higher than in the UK, rent excluded. Including rent, consumer prices in the country are 7.51% higher than in the UK. On average, the price of groceries in New Zealand is 27.92% higher than in the UK. However, restaurant prices in New Zealand are 8.48% lower than in the UK.
You may find it helpful to use the cost of living calculator on the country's immigration website to help you assess your potential income and expenditure before moving to New Zealand.
Set up a bank account and get a tax number
It's best to set up a bank account and apply for an IRD tax number before moving to New Zealand from UK. If you earn an income in the country and do not have an IRD tax number, you will be taxed at the highest possible rate.
That said, the country offers a tax exemption for new migrants, which means you may not have to pay tax on most of your overseas income for your first four years living there. You may also find it helpful to familiarise yourself with the country's tax system before relocating.
Moving to New Zealand with pets
The regulations regarding immigrating with animals are among the most important things to know about New Zealand before moving if you have pets. The country has particularly strict laws regarding pets. Ferrets, guinea pigs, mice, rats, and reptiles are will not receive clearance to enter New Zealand. The country's government also does not give clearance to mixed breed and some pure-bred cats and dogs.
Making friends after moving to New Zealand
Moving to New Zealand can be an isolating experience at first. That said, it's important to go out and to try to make new friends. Don't be afraid to look for other expatriates in New Zealand as there are many of them. If that's still a struggle, or you live in a more remote area of New Zealand, seek out activity groups that share one of your passions. Whether it's sports, hobbies, or a community group, take advantage of the many social opportunities available.
Some New Zealand etiquette
It's sometimes helpful to understand a little about the general etiquette of a country before you head over there. Here are some interesting things to know about New Zealand before moving:
They also drive on the left side of the road
They don't tip in restaurants in New Zealand – they're not being rude, it's just not part of the culture.
Rugby is a very popular sport in New Zealand, but so is golf – there are more golf courses in New Zealand per capita of population than anywhere else in the world.
It's worth learning a few words in Te Reo, the Maori language.
New Zealanders are similar to the British in that even the smallest of everyday encounters call for a polite 'hello' and 'thank you'.
Make overseas payments using specialist FX guidance
It is likely that you will need to send money to New Zealand to set up your life over there. If that is the case, it is worth seeking specialist foreign currency market guidance.
moneycorp offers each and every client their own account manager who will get to know your needs and priorities and use these to explain various the products and services we offer clients who are moving abroad. If you would like to take advantage of the services moneycorp offer, you can open an account online or by calling us on: 020 7589 3000.
Whatever your payment needs are, we've got you covered...
Emigrate to New Zealand
Our guide on how to make moving to New Zealand as smooth and seamless as possible.