Emigration and moving abroad
Take more of your money with you when you emigrate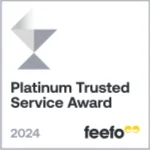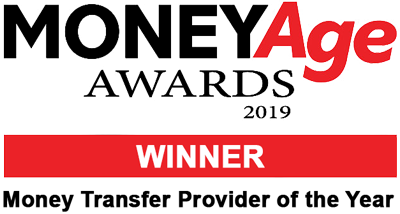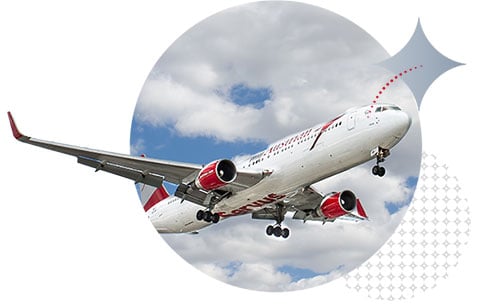 How to move abroad and start your new life
6 minute read
Whether you are emigrating in order to start your dream job, enjoy warmer weather or retire abroad, we can help ensure that you get our most competitive exchange rates.
With our decades of experience in the foreign exchange industry, we understand the various challenges that are associated with moving abroad. Our specialists are dedicated to making the process of moving overseas as smooth and as stress-free as possible.
How can I transfer my money with me when I move abroad?
It is highly likely that you will need to make at least one large overseas payment whilst you are planning to move abroad. If you are concerned about how to move money abroad, Moneycorp can help you make the best possible start by offering expert guidance and competitive exchange rates.
When you sign up for a Moneycorp account, you can add your foreign bank account as a recipient and transfer funds across to it in a safe, cost-effective manner; you have the option of sending up to 33 different currencies online, with as many as 190 currencies available over the phone.
You'll find that you need to make regular international payments once you have moved abroad. Our services make it easy for you to send money back home and support yourself with our most competitive exchange rates in your new country of residence. You can alleviate much of the stress involved in having to send money abroad on a regular basis by setting up automated payments with our service. You also have the option of locking in an exchange rate for up to two years with a forward contract.
What's it like to move abroad?
Moving abroad is almost always an exciting, stimulating experience. Whilst this is the case, it poses a number of challenges to budding expats; as with many worthwhile ventures, it takes people outside of their comfort zone and requires a great deal of organisation and forward planning.
One's experience of moving abroad, however, will vary depending on where you wish to relocate; moving to Tokyo, as opposed to Australia, for example, will place different demands on your person. Whilst each location has much to offer, there is a huge difference with regard to the language barrier and the 'culture shock' that expats will have to navigate.
Having to adapt to these changes in circumstances, however, provides a huge opportunity for people to pick up new skills and learn about different ways of living. Living abroad has helped many develop a greater sense of self, which is associated with an enhanced ability to cope with stress and improved psychological well-being.
What are the reasons people move abroad?
One interesting consequence of the COVID pandemic is the increase in people working remotely. This has allowed many professionals to work from home, and it has also led many to realise that they can work from abroad.
Data collected by William Russell supports the view that work has led many to seek a life overseas, with 13% reporting that they found a job abroad of their own volition, 11% saying that they were recruited to work internationally and a further 10% having been sent overseas by their employer. It isn't hard to see why many are taking the initiative and making the move; according to HSBC's Expat Explorer Survey 2021, 63% of expats have seen their disposable income increase after having moved abroad.
Professional commitments are only one reason, of course; 11% decide to move abroad in order to live in their partner's home country, and 8% become expats to enjoy an improved quality of life.
What are the best cities to move abroad in 2022? (Top 15)
Whittling the world's best cities down to a top 15 is far from easy. Here are our favourite destinations in 2022, taking into consideration such factors as standard of life, career opportunities, cost of living and environment.
Taking our cue from Monocle's rankings of the world's best cities, we have included the Danish capital in our top 5 on account of its safety and cleanness, with Vienna ranking first for its relatively low cost of living and high quality of life.
Vienna, Austria
Copenhagen, Denmark
Tokyo, Japan
Zurich, Switzerland
Sydney, Australia
Amsterdam, The Netherlands
Lisbon, Portugal
Madrid, Spain
Stockholm, Sweden
Munich, Germany
Paris, France
Melbourne, Australia
Auckland, New Zealand
Barcelona, Spain
Milan, Italy
Toronto, Canada
How much money should I have before moving to another country?
Whilst there isn't a neat 'one-size-fits-all' figure that we can provide you here, we would suggest that you have at least enough money in savings to cover 8-12 months of living expenses before you commit to moving abroad. This will provide you with a safety net in the event that you encounter unforeseen challenges; if, for example, you find it hard to acquire a new job, or if it takes you longer than anticipated to adapt to the challenge of working from abroad, you will benefit from having a financial cushion that can adequately support your needs.
Before you set off on your foreign expedition, look at how much your monthly outgoings will be when you move abroad and budget accordingly.
Our top tips and handy checklist
This handy checklist provides a good reference point for those thinking about how to move abroad from the UK. Things to consider when moving abroad
Prepare a timeline for your move.
Renew your passport if necessary and apply for a visa.
Ensure that your home affairs are settled.
Find accommodation in a suitable location.
Prepare insurance & research the healthcare system.
Get your things ready to be shipped.
Ensure that your finances are in order.
Prepare flight arrangements.
And perhaps most importantly of all, bid adieu to your friends and family in style with a good old-fashioned goodbye party! You'll also want to get your invitations ready for them to visit you in your new dwelling abroad.
Manage the cost of moving abroad
If you decide that you're ready to purchase a home abroad, we can help ensure that you maximise value for money by helping to manage your currency exposure.
Opening a Moneycorp account enables you to communicate your needs with our experienced account managers. They will talk you through the various foreign exchange products that you can use to realise your dream of buying a home abroad.
Find out more about how to move abroad with our detailed guides:
Open an account to start transferring today
Making the most of your international payments account
Refer a friend and you will both get £75.
Tell your friends about Moneycorp and you'll both receive £75 when they exchange £2,500 within 3 months. T&Cs apply.