How to move to USA
Make the most of your money for the move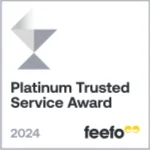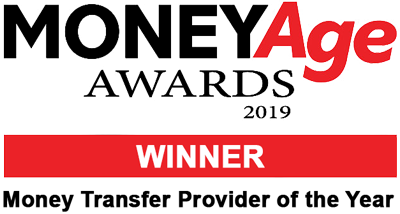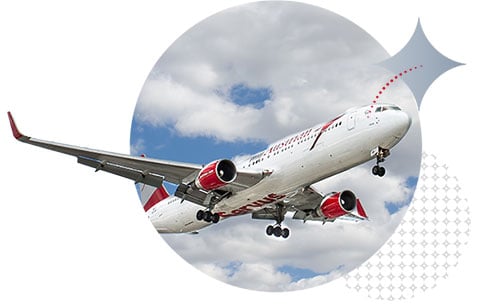 Guide on moving to America
Like many before them, thousands of Brits leave the UK to chase the American Dream every year. Those emigrating to USA do so for a number of reasons, be it to chase a new career, relocate their family or to retire abroad.
While the process is relatively straightforward, there are more steps to it. That's why we have created this guide to help make emigrating to America as smooth a transition as possible.
Do I need a visa to move to USA?
As a British citizen, you will require a visa to move to USA. This visa is more commonly referred to by those in the States as a 'Green Card' and can be awarded based on a number of requirements.
Applying for and receiving a Green Card involves a short application process.
How to get a green card
There are several ways to receive a Green Card if you are planning on moving to the US. You can apply if one of your immediate relatives is a US citizen or if they themselves hold a Green Card (this is not always a guarantee for receiving one).
The most common way to receive a Green Card is through employment. You are eligible for this visa if:
You have received an employment offer from within the United States
Hold a specialist job (such as being a member of the armed forces or an employee of an international organisation)
You are an investor or entrepreneur (you must plan to create at least 10 full time jobs in the US)
You can file your application for a Green Card by post. The forms can be downloaded from the US government website, where addresses are provided for you to mail your application to.
How to get your ITIN (Individual Taxpayer Identification Number)
An ITIN is the equivalent of a SSN (Social Security Number) for foreign residents in the United States. This is a tax processing number, issued by the IRS, which enables you to pay certain taxes and file information returns.
To apply for your ITIN number, you will simply need to complete and submit the Form W-7, which should be done after you have received your visa. Taxations differ depending on the state that you reside in, so it's always best to find out how much tax you will need to pay, and how to pay it, before you move to USA.
How to open a bank account in USA
The process for opening a bank account in USA as a foreigner requires you to undertake a number of steps. You also have the option of opening your account via several channels.
Opening an account online can actually prove to be the longest process, due to identity verification often causing delays. However, it depends on which bank you opt for as each has their own process.
From the UK, you may be able to open a US bank account with international banks such as Barclays and HSBC, this is a common option taken by those opening business accounts however can also be done for a personal account.
Opening an account in person is often the quickest way, as you can verify identity and provide all the relevant information on the spot. Once you've arrived in America, you will simply need to visit your local branch to enquire about the process.
Whichever method you choose for opening a bank account in USA, there are a few common documents and details that will be required to open your account. These include:
A valid passport
An additional valid form of ID (e.g driver's license)
Your visa (or 'Green Card')
EIN (Employer Identification Number) – if you are employed
A permanent US address
Initial deposit – this can be between $10 and $100
Some banks may also require your ITIN in order for you to open an account.
What is the currency in USA?
The currency used in USA is the US dollar (USD), nicknamed the "buck" or "greenback". The dollar is the world's most traded currency and is tied to the economic and political strength of the USA. Note denominations of the dollar are 1, 5, 10, 20, 50 and 100. Each dollar is made up of 100 cents, while common coins include the quarter, dime and nickel.
If moving to America from UK, it's important to maintain a close eye on the pound to US dollar rate, so as to secure a favourable exchange rate for your overseas payments. You can even set up a rate alert from your account so that we will inform you if the rate reaches your desired level.
Foreign currency exchange for moving to USA
Making the move to the USA will at some point require more than one transfer from your UK bank account to your new US account.
Whether you're buying a property in USA or transferring savings over to your new account, this is a process you'll have to go through. For this, many high-street banks can charge up to £30 per transfer, which is why it's worth utilising the services of a foreign exchange specialist.
At Moneycorp, we offer low transfer fees and a competitive GBP to USD exchange rate, allowing you to get more from your money when you make an international payment to USA.
Open an account to start transferring today
Making the most of your international payments account
Tips on making the most for your money when you emigrate
Our News Hub has plenty of easy-to-read guidance on how to emigrate abroad