Maintaining a home overseas
Making overseas mortgage payments or paying for utilities/services abroad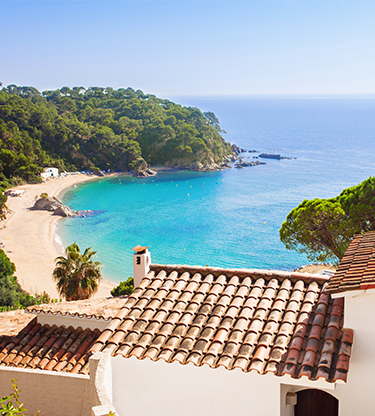 Managing the cost of a holiday home or a property in the UK if you've moved overseas
If you have a second property elsewhere in the world, whether it's a holiday retreat abroad or you're keeping the home fires burning while you live abroad, you'll need to manage the cost of maintaining that second home.
If you're renting out a property, from holiday lets to longer term rentals, you'll have both income and costs in a different currency. From maintenance work, agency fees and local taxes to unexpected breakages or simple wear and tear, you could make many payments over the course of a year.
Managed properties can reduce the red tape
If you've opted for a managed property abroad, perhaps attached to a golf course or ski resort, then this can be simplified but you'll still have the management fees to cover. This often covers a range of services including basic maintenance, cleaning and security as well as access to the facilities. There may still be additional costs such as local taxes or major renovation, but you may find that it cuts the administration and allows you to focus on enjoying your holiday property, rather than spending part of each break on red tape and administration.
You may also have rental income from the property if you choose to let the property for some of the year.
Saving money on international payments
Compared to the costs of high street banks, you could save money on these payments if you use a currency exchange specialist like moneycorp as the fees are likely to be much lower. If you add up all the scheduled and unexpected costs over the course of the year, that could save you quite a significant amount of money.
You have the option to manage your account online or over the phone, and there's even an option for urgent payments to be made simply and without fuss if an emergency arises.
Automated regular payments which help you keep track of your costs
You can also set up automated payments to suit your deadlines and ensure all the bills are paid. As well as lower fees than most high street banks, another advantage of this is convenience; funds are collected in sterling from your bank account via Direct Debit, converted into the currency you require and sent to the destination that you provide.
You can set up and track all the payments online which will save you time and is particularly valuable if you need to settle bills and other payments by a certain date.
The Regular Payment Plan (RPP) can also help you plan ahead by fixing the amount of currency sent or received, or both if you choose to fix the exchange rate. You can fix these payments for up to two years. This means that you can be certain that any required payments will be covered, and if you receive an income from a property, you can budget ahead with confidence whatever happens to the exchange rate. In this situation however, you will be unable to take advantage if exchange rates subsequently move in your favour and you are committed to deal at the contract rate.
Discover the benefits of a currency specialist to help you maintain a home overseas
You can set these payments up over the phone or organise them wherever you are by accessing your account online and via the moneycorp app. The Regular Payment Plan offers convenience and great value, and provides an easy way to manage your funds across borders with a full clear statement as a record of all your payments. An international payments account is a great value, convenient way to manage the costs and income relating to property overseas.
Whatever your payment needs are, we've got you covered...