How to move to Australia
Make the most of your money for the move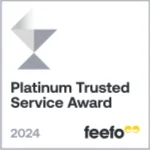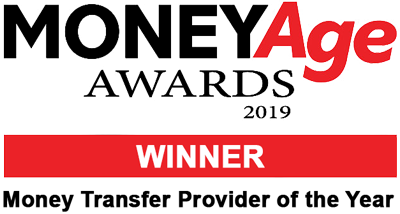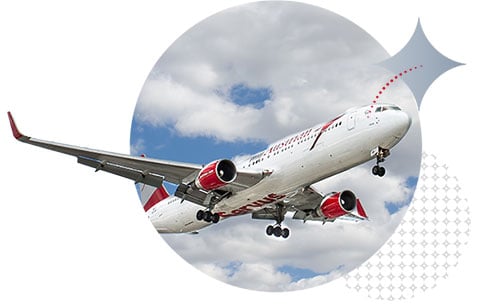 Guide on moving to Australia
8 minute read
With ever-greater numbers of people heading abroad in search of warmer climes, it's no surprise that there are so many Brits emigrating to Australia. Moving Down Under brings with it the promise of stunning beaches, vibrant cities, mild winters and long, hot summers. It's a safe bet that Oz will continue to be a major draw for Brits looking to move abroad.
However, whether you plan on buying a house in Australia as part of your retirement plans or moving to the Southern Hemisphere in search of a new job, there is a fair amount of preparation that you need to undertake before you pack your bags and leave for the Antipodes.
Do you need a visa to live in Australia?
British citizens need to obtain a valid visa in order to enter Australia. For those looking to emigrate to Australia, you will need to apply for and be granted a permanent residency visa; this will allow you to remain in Australia indefinitely.
Many younger people that move to Australia apply for a Skilled Independent visa, which allows them to live and work within the country at a cost of AUD $4,240. This visa is awarded on a points-based system, and the process of applying for one tends to take between 3-37 months to complete.
The Australian government also offers a Global Talent visa, which acts as a permanent visa for those with an international record of exceptional achievement in an eligible field.
Which visa do you need?
The General Skilled Migration Visa includes five subsets. These are:
The most commonly used visa is the Skilled Independent Visa (subclass 189), which allows holders to live and work in Australia without the need for sponsorship from a relative, region or the state.
How can I apply for my Australian visa?
The easiest way to make a visa application is to apply online via the Australian government website, where you'll find a more detailed breakdown of what each visa has to offer.
Explore your visa options today to find out which visa best suits your needs.
How does the points system work?
Points are awarded to applicants on the basis of their age, education, proficiency in the English language and the experience that they have gained as skilled employees. Applicants must score at least 65 points to gain a visa under the General Skilled Migration Program.
Applicants need to have gained employment experience in at least one of the occupations included in the Skilled Occupations List (SOL), depending on the type of visa that is being applied for. You can also earn points based on criteria that your partner might meet, and these can be included on your visa application. If your partner has competent English, for example, you can claim five points.
How much money do you need to move to Australia?
There are a number of things to consider when gauging the cost of emigrating to Australia. The cost of your Australian visa is the first cost that you should consider before you decide to move to Australia. Bear in mind that the Skilled Independent visa (subclass 189), which allows holders to live and work within the country, comes at a price of AUD $4,240 as per July 2022.
In order to live comfortably in Australia, we would suggest that you will require approximately AUD $20,000 each year, with families requiring in the region of $50,000. We would advise that you set out with at least $15,000 before making your move, excepting the cost of your visa; this will allow you to settle in the country and give you a safety net for your first 6-9 months of living in the country.
What is the healthcare system like in Australia?
Australia's public healthcare system, Medicare, provides universal coverage. Medicare is funded through a special levy of about 2% of your taxable income; meeting this cost will allow you access the system as a permanent resident.
Bear in mind that many Australians have private health insurance – this is often used in combination with the public healthcare service. We would recommend taking out such a policy upon arriving in Australia, as many services, e.g. dentistry, and certain medicines are not free.
Opening a bank account
Setting up your bank account in Australia is a fairly straightforward process. There are a few ways in which you can do this; you have the choice of either setting up your account online or over the phone before you move to Australia. Whilst non-residents can open bank accounts in Australia online, bear in mind that many banks will require that you have a permanent Australian address and provide proof of residency in order for you to set up an account with them and access their full suite of services.
There are a number of well-established banks in Australia for you to choose from, including the country's Commonwealth Bank and the Australia and New Zealand Banking Group (ANZ Bank).
What are the best places to look for jobs in Australia?
If you are entering Australia on a work-stream permanent visa, you most likely have a job with a sponsored employee. If you are still looking for work Down Under, however, the country's main cities (Sydney, Melbourne and Brisbane) are the most obvious places to seek employment. Adelaide is also bustling with many of the world's top employees, such as Apple, Deloitte and HP.
The following websites provide lots of helpful pointers with regard to the employment opportunities that Australia has to offer:
Careerone
Adzuna
Jobactive
Finding a place to live
Sydney, Melbourne and Perth are Australia's major cities, and they often prove to be the most attractive destinations for prospective expats.
Whilst these cities are certainly good options for people of all ages to live and work, places such as Adelaide are also worth bearing in mind; the city is up to 14% more affordable to live in than other major cities in Australia. Melbourne is rightly regarded as the cultural capital – and also as the city which offers the best quality of life.
Options for retiring in Australia
For most people emigrating to Australia over the age of 60, the first step is to explore the Retirement Visa Pathway, which stipulates the eligibility criteria that those seeking permanent residency in Australia must meet.
If you have family living in Australia, you should be eligible to apply for a Parent Visa, an Age Dependent Resident Visa or a Remaining Relative Visa.
What currency is used?
The Australian currency is the Australian dollar (AUD), also known as the "Aussie". The Australian dollar is used by all of mainland Australia, as well as Tasmania, Christmas Island, Cocos Islands and the Norfolk Islands. The independent Pacific Islands, Kiribati, Nauru and Tuvalu also use this currency. Australian dollars are available in denominations of 5, 10, 20, 50 and 100, and every dollar is comprised of 100 cents.
If you are emigrating to Australia from the UK, you can track the GBP to AUD rate with our currency chart. You also have the option of setting up a rate alert, so that we can inform you by SMS or email if the rate reaches your desired level before you make an international payment.
Foreign currency exchange for moving to Australia
If you decide that you'd like to move to Australia from the UK on a permanent basis, you'll almost certainly need to transfer money between your Australian and UK bank accounts on a regular basis.
Whether you wish to buy a house or transfer your pension over to your Australian bank account, sending money to Australia from the UK is an essential part of emigrating to Oz. With some high-street banks charging as much as £30 in transaction fees per transfer, such international payments could incur a significant cost.
That's why we're dedicated to saving you time and money on every overseas payment that you make. We offer low transfer fees and competitive exchange rates when you exchange GBP for AUD.
Open an account to start transferring today
Discover our business solutions
Buying property in Australia
Our guide on how to buy your dream property or holiday home in Australia as a foreigner.