Press Release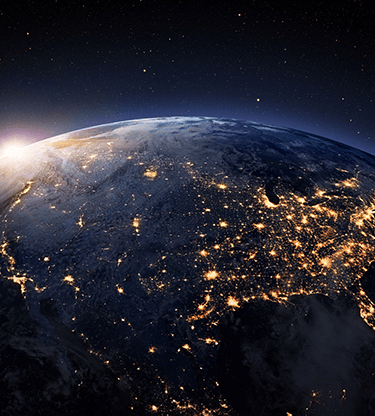 moneycorp appoints new Chief Executive Officer for North America
3 minute read
moneycorp, the foreign exchange, international payments, and FX risk management provider has appointed Bob Dowd as CEO North America of moneycorp.
The appointment follows the successful integration of Commonwealth Foreign Exchange into moneycorp's existing US operations in September 2018.
Bob will be responsible for strengthening moneycorp's market presence as an industry leading corporate and personal international payments business with six regional offices in the United States.
moneycorp's North American presence has been an integral part of a successful international expansion strategy, which has also seen operations set up in South America, Asia and the Middle East.
Bob Dowd joins from Currency Exchange International where he was Senior Vice President North America. Prior to this, Bob held leadership roles in the private and public sectors at multinational firms, including Travelex and Cambridge Global Payments.
He will report into Mark Horgan, global CEO of moneycorp. Commenting on the appointment, Mark said:
"Bob's timely appointment marks the next stage in moneycorp's story for North America. Having successfully united our global operations on a single digital platform, we require a strong and experienced leadership team to leverage this momentum.
"I am delighted that Bob has decided to join the moneycorp team. He has an outstanding reputation for success in our industry and his experience will allow us to pursue further geographic expansion in the Americas while building upon the exceptional service we provide our client base."
Bob Dowd, CEO North America of moneycorp, added:
"I'm thrilled to be joining moneycorp, and honoured to be part of such a talented, passionate and dedicated team. I look forward to leading our North American business into its next phase and a new level of performance."
In addition to Bob Dowd's appointment, Thomas Anderson and Tejus Oza have been appointed to the role of Joint US Managing Director of moneycorp.
Thomas Anderson joined Commonwealth Foreign Exchange, the US business acquired by moneycorp last year, as Head of Structured Solutions in 2009. He has over 25 years' experience with clients engaged in risk management hedging strategies, market development and payment solutions.
Tejus Oza, who joined moneycorp in 2005, has played a pivotal role in the businesses' integration of Commonwealth Foreign Exchange since September 2018, ensuring a smooth transition for moneycorp's 4,500 US clients.
They will both report into Bob and assume responsibility for the sales, operational and day to day leadership of moneycorp's US operation, bringing the company's range of international payments and FX risk management solutions to new sectors.
Whatever your payment needs are, we've got you covered...