Retiring to USA from UK with a pension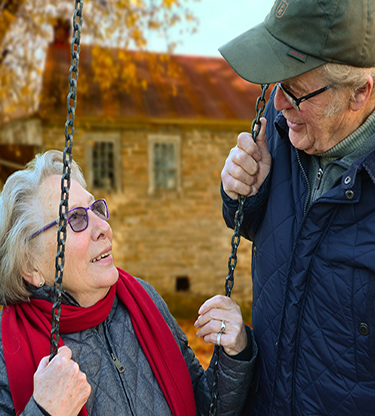 Here's what you need to know about living off your pension savings in America
If you're planning to move away from the UK on retirement, there are some key issues that you might want to consider before you start packing your suitcase.
As well as affordability, look at the quality of life on offer and the healthcare situation to gain a complete picture. For example, Orlando in Florida has a large retirement community which means there are great facilities and social activities on top of the weather, relatively cheap housing and regular flights back to the UK to keep in touch. Arizona also offers some of the same opportunities, but in both cases it's worth remembering that there is no NHS-reciprocal healthcare agreement between the UK and the USA, so you'll need to factor health insurance into your budget.
Living on a UK pension in the USA
Unlike some countries, British expats in the USA will receive the state pension increases guaranteed by what is known as the "triple lock". This means pensions increase by the highest factor out of earnings, inflation of 2.5%. It's worth noting that in some places, notably Australia and Canada, do not have an agreement and the pension is frozen at the time of emigration. This means, over time, the value of the state pension is eroded.
If you have a private pension, this must either be kept in a UK account or transferred to a Recognised Overseas Pension Schemes (ROPS). This will incur fees and as the government website only lists one ROPS in the USA, there isn't an opportunity to shop around to find the best value. It's worth noting that you will be taxed on your income, but there is a treaty in place to reduce the possibility of double taxation, or paying tax on the same income both in the UK and the US.
A currency specialist can help to manage a UK pension in the USA
If you decide not to transfer your pension to the approved US scheme, you'll need to transfer funds every month from a UK to a US account. A currency specialist could help you automate the payments with a regular payment plan that works like a Direct Debit, collecting funds from the UK, converting them to US dollars and depositing them into your account. You can fix the rate or opt to fix just one aspect of the transfer, either the amount of sterling leaving the UK or the amount of dollars arriving in your account to make sure you can cover all your bills.
Guidance on the currency market for your UK pension transfers
A specialist provider can also offer you guidance and provide more information on the currency market. If you have an understanding of the fluctuations within the market, you might want to opt for a market order in order to target a specific rate that is not currently available. This is a tool which monitors the foreign exchange market 24/7 on your behalf and the conversion automatically takes place if your desired rate is achieved. This can be a worthwhile tool if you have the time and resources to wait for the market to perform the way you hope, however with the foreign exchange market, there are no guarantees on timing or performance.
This means that market orders are not an alternative to manage your regular payments but they may be useful to consider for any one-off payments you need to make occasionally when time is on your side. Set up an account with moneycorp today to start saving with your pension.
Whatever your payment needs are, we've got you covered...
How to move to USA
Our guide on how to make moving to the States as smooth and seamless as possible.