moneycorp announces partnership with Film London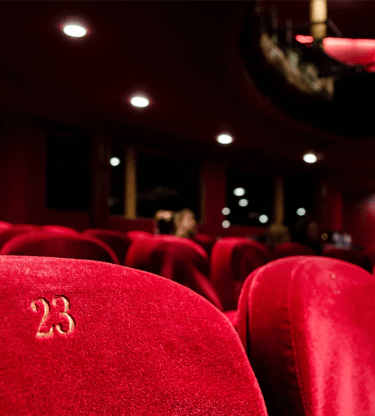 We're excited to announce a new year long partnership with Film London to support Britain's thriving film industry.
The exclusive year-long partnership will see moneycorp provide insight and guidance to independent film makers and production houses, helping to develop their currency risk management strategy and bolster international business growth.
The partnership unites moneycorp's mission to help businesses maximise opportunities across the globe, with Film London's goal to promote and develop London as a global content production hub (including facilitating international feature productions filming in and around London, and abroad). The partnership will give film makers access to moneycorp's expertise through events and tailored content, individual support in their international payment needs, as well as guidance on currency risk management strategies and how financial supply chains can impact a film production's bottom line.
This support is vital for those in the industry looking to work overseas, whilst bringing international talent and production equipment into the UK. Before Covid-19, the film industry was celebrating its seventh consecutive YoY growth. Moreover, the combined UK film and high-end TV production industries showed strong signs of recovery in the final quarter of 2020, with the third highest three-month spend on record, totalling £1.19billion – testament to the industry's resilience and innovation. The sector also anticipates a steep surge in demand, with lockdown restrictions easing across the UK, and Global Britain paving the way for new and emerging markets.
As we emerge from the pandemic, now is a crucial time to support London as a thriving centre for the creative industries, to continue to enrich the city's businesses and people. Championing international growth and foreign investment will be imperative to meeting the increased demand. Now, more than ever, businesses will need help in navigating the landscape of unforeseen currency volatility. The technology and international payments services, underpinned by human relationships, that moneycorp provides will help businesses in the industry to thrive in the post-Covid and post-Brexit landscape.
The collaboration is part of Film London's Premiere Services Scheme, introduced to develop and nurture exciting new filmmaking talent, by providing them with a select and trusted list of partners, acting as a one-stop-shop for all their service needs. It is particularly aimed at independent producers, as well as large production companies, and stands to build on the success of previous schemes which have supported 443 filmmakers since 2018.
Lee McDarby, CEO, UK International Payments at moneycorp, said:
"We are honoured to be a Premiere Services Partner, as part of Film London's Premiere Services Scheme. The film industry is not just a vital part of the British economy, but also wider society. Despite production being suspended in March last year, 2021 presents plenty of opportunities to thrive and branch out, in terms of both supply and demand. We are proud to support film makers within a truly global industry.
"There is a swathe of new and diverse talent raring to go, as well as more established production houses ready to get back into full swing. We hope our support will enable producers to focus on creating amazing films, and ultimately moments of togetherness and understanding, that are at the heart of families, friends and culture."
Adrian Wootton OBE, CEO, Film London and the British Film Commission, said:
"We're delighted to announce moneycorp as a Premiere Services Partner, joining a select group of trusted Film London partners who provide essential professional services to the UK film industry. It is such an important time to be a part of this industry, creating world-class content while consumption and demand grows exponentially."
ENDS
For further information:
Please contact the moneycorp press office on:
About moneycorp
Established in 1979, the moneycorp group serves the growing international payments needs of global businesses, importers and exporters, online sellers and personal clients. Headquartered in London, with a worldwide presence, moneycorp pride themselves on providing exceptional customer service. A global company with local expertise.
moneycorp is a trading name of TTT moneycorp Limited – one of the UK's fastest growing international payments providers. It is authorised for the provision of payment services by the Financial Conduct Authority under the Payment Service Regulations 2017 (reference number 308919)
moneycorp provides payments for businesses and high-net-worth individuals who can benefit from the service, scale and footprint provided by the Group
moneycorp traded £36.9bn worth of currencies, handling millions of transactions in 2019
Whatever your payment needs are, we've got you covered...