Optimising your export strategy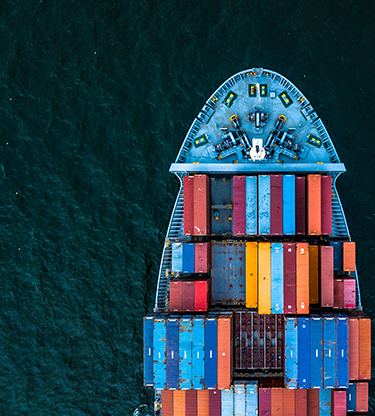 Integration is the key word when it comes to making the most of global sales
If you're currently looking at your export strategy, it's important to look at all aspects of your business to ensure that you're making the most of the opportunity to sell overseas. Different departments must work together to increase efficiency and ensure that your company is making the most of international markets and maximising profits on overseas revenue.
The logistics of sales and distribution
When you're planning to sell overseas, you'll need to reconfigure your sales department to address international markets. You may need native speakers, overseas resellers and partners and perhaps even salespeople in country if the market warrants the investment. Making the sale is just one part of the picture; from agreements with distributors to the logistics of moving goods overseas and all departments need to work together to make sure the sales team isn't over-promising and the distribution channel has the resources to deliver to customers.
Global messaging
Marketing messages may also need to be re-examined with a global audience in mind. It's about more than translating into the language of the target market; you'll need to consider whether your marketing messages and USPs translate culturally and reflect the values and concerns of your target market. As well as marketing collateral, it's worth taking a look at whether your website is designed for global traffic, including language translations and international e-commerce capabilities where relevant. The marketing team may also be involved in packaging designs in collaboration with product teams; as well as design concerns, there may be local legal requirements to take into consideration with both the nature and design of the packaging.
Checking the rules
There is a rule for legal and compliance teams in checking the regulatory environment for any international markets. In some cases, adjustments may need to be made to products or packaging in order to meet local rules. This is one example which shows how departments need to work together to optimise the export strategy; integration will improve efficiency and ensure that there aren't roadblocks discovered too late along the distribution chain which incur costs or cause delays.
Pricing and currency costs
Another area where departments need to work together is pricing. The challenge is that overseas pricing involves more than establishing the profit margin or setting a price acceptable to the international market. Currencies fluctuate in value all the time, which means that optimising your export strategy will require a strategic approach to currency fluctuations and associated risk.
Currency costs also impact other areas beyond pricing; paying overseas partners and staff, managing relationships with distributors and resellers and possibly even maintaining an office overseas will all be subject to currency costs. Understanding all areas impacted by these costs will provide a measure of the company's currency risk, which is a significant element of any export strategy.
Whatever your payment needs are, we've got you covered...