Daily Brief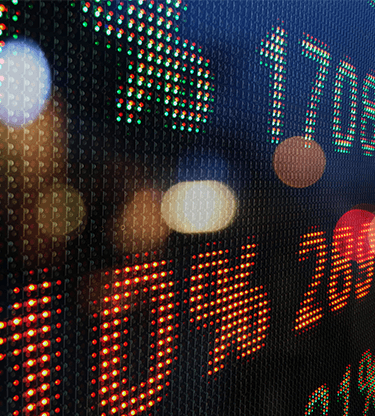 Don't panic
3 minute read
Fuel panic continues
Despite the insistence of various ministers that there is no shortage of fuel, queues and empty pumps around the country suggested the much discussed shortage of lorry drivers had hit the fuel industry in the UK (GBP). The government has responded with various measures including temporary visas for foreign haulage workers and a suspension of competition laws, which will allow oil companies to prioritise the parts of the country most in need of fuel. Eyes are very much on the fast-approaching Christmas season, as the retail industry has warned that time is running out to find a solution in time.
Despite these events that could, in different times, be responsible for significant market volatility, the pound has held its own relatively well. It starts the day up very slightly against the US dollar (USD), the euro (EUR) and the Japanese yen (JPY).
Otherwise, Bank of England Governor Andrew Bailey is to speak this evening, and traders will be keeping a close eye on any indicators regarding interest rates.
Social Democrats appear to edge close-run German election
A German election (EUR) that has always been too close to call appears to have handed Olaf Scholz's Social Democrats victory, according to early results. The centre-left party look to have beaten Angela Merkel's conservative CDU party by a fine margin, but incoming conservative leader Armin Laschet has yet to concede. Ms Merkel has led Germany for 16 years, and will have to hold the reigns a little longer, until a new Bundestag coalition has been formed. This could last months, with suggestions that the outgoing leader may still be taking responsibility for the next New Year speech.
Despite the relative comfort surrounding a probable coalition of moderate parties, the current uncertainty and the protracted nature of forming a new government has contributed to the euro (EUR) taking minor losses against other major currencies.
Evergrande crisis rumbles on
The Chinese property giant, Evergrande, has continued to spark fear in China (CNY) and around the world after missing a deadline on a £61 million interest payment. Concerns around the company's ability to repay more than £200 billion worth of debt has led some analysts to speculate that the fall of a company of Evergrande's size could have far reaching implications on the global financial system. The company hasn't yet commented on its missed repayment, and is due to make several other repayments in the coming weeks.
In Australia at least, fear of widespread market contagion appears to have receded slightly in the last 24-hours, as the Australian dollar (AUD) recovers from a near one-month low.
Whatever your payment needs are, we've got you covered...
Weekly roundup