Daily Brief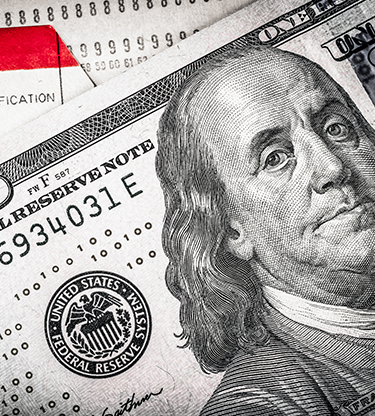 Expeditiously - with speed and efficiency
Powell speaks out
In his latest speech, Jay Powell reiterated yesterday that the Fed needs to speed-up and raise rates in the U.S, in a bid to combat those eye-watering inflation levels. He also said that he thought the U.S could achieve this feat without causing a U.S (and then probably) global recession, suggesting at the same time that a 'substantial firming in the stance of policy' was needed – which means lots more of those interest rate rises to you and me. He referenced the war in Ukraine as adding some 'near-term upward pressure' on the prices of energy, food and other commodities, which all made good sense.
How do you test for 50bps?
Whilst the speech came less than a week after the fed hiked rates by 0.25%, markets are always on edge when Powell speaks, just in case he has spotted a change in economic circumstances that may prompt the Fed to raise rates at an even faster pace. Let's not forget that every meeting is already now 'live'. He could even say something more sinister, that might require him to dig deep into his thesaurus. Indeed, whilst he does know some long words, he did also mention that he did not have a test for what might trigger a 50bps hike by the Fed. Beyond that, he did talk some more about reducing that bulging balance sheet. One more after dinner mint, sir? This balance sheet reduction process should begin at the next meeting, he previously said that it would be in May, and is likely to last 3 years.
Elsewhere in markets, the calmer, less volatile climate of the past week persists. Oil has now settled well above $110bp, Gold has been unable to penetrate above $2,000 once more and broader market volatility has been on the decline.
Slow start to the week for currencies
Currencies also largely brushed-off the Fed Chair's latest comments. The dollar squeezed a touch higher, and that was probably as much to do with Powell suggesting that the Fed may well reach the conclusion that they need to move more quickly (on rate hikes), at some point. The broader dollar index moved up around 0.5% on the day, but it was more a market trying to make a mountain out of a molehill. USD/JPY is one notable exception, pushing hard after breaking above a 6-year high over 120.40. The move is as much to do with a technical break, as to anything else.
Steady.
EUR/USD slipped back toward 1.1000, and have since broken below, but remains 175 pips away from last week's 1.0800 floor. ECB Chief, Christine Lagarde, did little to influence the immediate value of the single currency yesterday, in her latest speech. She dismissed the risks of stagflation for the Euro-area economy, and highlighted that ECB monetary policies will not be in sync with Fed policy. But the ECB are never going to raise rates 6 times this year, so she covered herself well there, even if the ECB do ultimately move and raise rates once by the end of the year.
GBP/EUR has maintained a range of 100 pips either side of 1.1900 for the past week. GBP/USD briefly moved over 1.3200, but struggled to push further against the dollar after the Powell comments gave the greenback a boost. The pound is likely to remain in a holding pattern ahead of tomorrow's key Budget speech and economic data releases.
No change in China
The PBoC decided to keep the key Chinese interest rates steady, at their latest meeting yesterday. Whilst the decision was no real surprise, going forward, the PBoC will be under greater pressure to lower rates in a bid to kick-start the flagging economy, which is likely to be negatively impacted by the huge surge in COVID cases in China.
Weekly roundup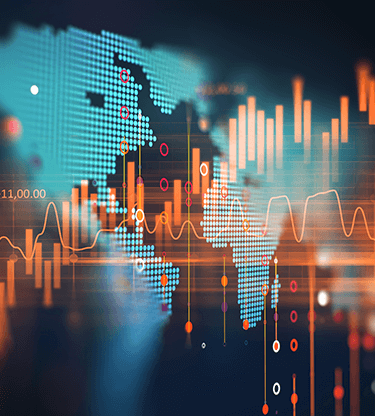 Whatever your payment needs are, we've got you covered...