Daily Brief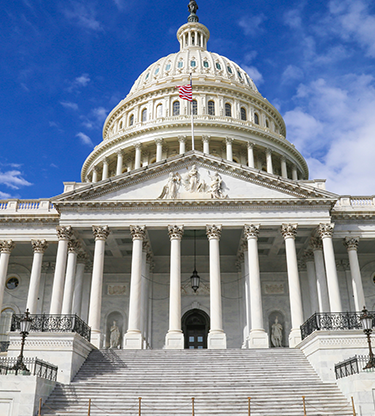 Political pandemonium in Washington
3 minute read
No march for the dollar
The most momentous event of the last 24 hours had almost the least effect on currency values. When a protest group of Trump supporters invaded the Capitol, the US dollar only briefly dipped. It is on average unchanged on the day. The price of gold was unaffected and equity prices held firm.
After closely-fought elections, Georgia chose two Democrats to represent the state in the Senate. It will mean a 50-50 split in the upper house, tilted in the Democrats' favour by the Vice President's casting vote. Broadly, investors expect more stimulus and more government borrowing.
Forget Europe
An unexceptional day for sterling saw it lose an average of 0.2% and cost it a quarter of a US cent and a third of a euro cent. Bank of England Governor Andrew Bailey told Parliament's Treasury Committee that Britain should not become a regulatory rule-taker in financial markets.
The governor said Brussels' demand that the UK submit to its regulations was "problematic", in the clearest sign since the Brexit agreement that the City will not receive the "equivalence" decision needed to trade in EU markets. Britain's single ecostat was the services sector purchasing managers' index, which fell for a second consecutive month. Covid-related restrictions were mainly to blame.
Services PMIs elsewhere were also mostly disappointing for the same reason, with only Spain delivering a better reading than expected at 48. Every one of the others came in below forecast. Germany's 52 was the only positive reading from the Eurozone and the 54.8 from the United States was half a point lower than expected.
PMIs and payrolls
There are a couple more PMIs to come today, from Canada and the States. US employment data cover weekly jobless claims today and the monthly change in nonfarm payrolls tomorrow. The only UK ecostats ahead of the weekend are the construction sector PMI this morning, which should be comfortably positive, and the Halifax house price index tomorrow.
Australia reported this morning that its trade surplus narrowed in November as imports grew at more than three times the pace of exports. Building permits were up by 2.6% for the month. German factory orders rose by a monthly 2.3% and were 4% above the pre-crisis level. Swiss retail sales were up by 1.7% on the year, seasonally adjusted. Coming up later today are Eurozone inflation and confidence measures, Canadian trade and the European Central Bank's monthly Economic Bulletin.
Apart from the US and Canadian employment reports, Friday's agenda is fairly bland. Market attention will doubtless focus on the fallout from last night in Washington.
Whatever your payment needs are, we've got you covered...