Daily Brief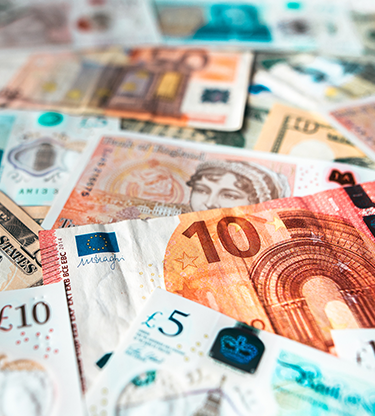 Sterling back on its feet
Scrambling back
Sterling (GBP) lost ground to the Norwegian krone (NOK) on Friday and failed to make headway against the Commonwealth dollars (AUD, CAD and NZD). However, on every other front the pound moved higher, for an average daily gain of 0.2%. Last week's panic selling seems to be over, and sterling's tanks are back up to a quarter full.
Fortunately for the pound (GBP), Friday's solitary UK economic statistic was a respectable one. Markit's purchasing managers' index for the manufacturing sector exceeded expectations and was three quarters of a point higher than the provisional reading, at 57.1. It was not all sweetness and light: output and new orders rose at the slowest rate since February and new export business fell for the first time in eight months. But it was a result of sorts, and investors chose to look on the bright side.
It was a similar story with Britain's Crisis crisis. The problems are still piling up, and the prime minister conceded on television yesterday that labour shortages are an inevitable result of Brexit. However, although the pound (GBP) did drift fractionally lower during the Far East session this morning there was no urgency to the process.
Higher prices
Europe continued the move towards higher retail prices with Eurostat's consumer prices index data. At a provisional 3.4%, Eurozone inflation (EUR) touched its highest level in almost 13 years. In the United States (USD) the personal consumption expenditures index was up by an annual 4.2% in August.
The main focus on Friday was manufacturing PMIs, the majority of which were better than the preliminary readings had indicated a fortnight ago. All were above the dividing line at 50 which separates growth from contraction. The shakiest of them was Japan's 51.5 (JPY) and the strongest was America's 61.1 (USD) from ISM. Markit's US manufacturing PMI came in at an only slightly lower 60.7. In the Eurozone (EUR), the national readings ranged from France's 55 to Austria's 62.8, with the pan-Eurozone figure at 58.6.
The other significant data on Friday covered Canadian gross domestic product and US consumer confidence. Canada's economy (CAD) edged down 0.1% in July following a 0.6% increase in June. "Total economic activity in July was approximately 2% below the pre-pandemic level of February 2020". The University of Michigan's index of consumer sentiment (USD) was 3.6% higher on the month and 9.5% lower on the year at 72.8. It was a point and three quarters better than the provisional 71.
Antipodean interest rates
There is not much action on today's agenda. The real focus will be on monetary policy announcements due from the Reserve Bank of Australia (AUD) tomorrow morning and the Reserve Bank of New Zealand early on Wednesday.
Today began with data from Switzerland (CHF), which put inflation at an unchanged 0.9% and showed retail sales increasing by 0.5% in August. The Sentix measure of Eurozone consumer confidence (EUR) is the only other statistic from Europe. Canada (CAD) will report on building permits and the United States (USD) on factory orders. Tonight's numbers cover NZ business confidence and commodity prices (NZD), Australian services and construction PMIs as well as the balance of trade (AUD).
When the RBA board (AUD) meets tomorrow morning it is extremely unlikely to make any change to interest rates. The reverse will be true of Wednesday's RBNZ policy meeting.
Weekly roundup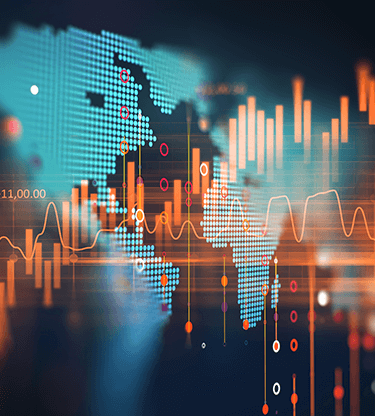 Whatever your payment needs are, we've got you covered...