Daily Brief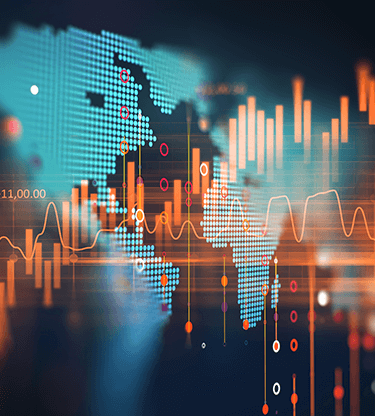 No change from the RBA?
4 minute read
Payrolls deliver steady job growth
Last Friday's March U.S labor report was noteworthy for being released bang in-line with analyst estimates. The 431k gain on the headline was solid, and was greeted with an overall U.S unemployment rate dropping to 3.6%, which was just a smidgeon better than the 3.7% level expected. There was also an improvement in the latest participation rate – which trickled-up to 62.4%. Average hourly earnings increased by 5.6% (YoY), and whilst healthy, still lag the broader inflation rate by 2% or so, which is perhaps a slightly more sobering way of looking at the report.
Another hike in May, but by how much?
The increasing stresses on the consumer as the cost-of-living pressure intensifies, will give the Fed plenty of food for thought, as they approach the next FOMC meeting in early May. The chances of a 50bps rate hike at that meeting have been further intensified by both the ongoing data and the recent Fed-speak. Just in the nick of time, markets will get a glimpse into the current thinking amongst the powers that be at the FOMC later this week, when the latest minutes from the March FOMC meeting are released this Wednesday. Although this meeting was the one during which the FOMC finally raised rates by 0.25%, markets will be always be far more interested in what the feeling might be amongst FOMC members toward future rate hikes. As we said, the Fed tell us that it is all data dependent, and keynote data, such as this Wednesday's PMI Services print for March, will also be closely monitored by markets.
What about that greenback?
Well, having spent the first half of last week on the backfoot, the greenback took heart from the stronger U.S data, and finished the week in a more positive vibe. EUR/USD was therefore unable to penetrate the 1.1200 region, and fell back under 1.1150 by the close, highlighting those dollar gains. German Trade and Unemployment, both released today, will likely dictate the short-term path for the single currency. Events in Ukraine will still dominate the bigger picture, but the impending ECB meeting is growing in significance to see whether the ECB give more hope of an earlier than expected rate hike for the Euro-area. Markets certainly think that they might.
Bailey's on a Monday again
GBP/USD remains trapped between 1.3000 and 1.3200, and slipped back to close at just over 1.3100, driven down by that resurgent dollar on Friday afternoon. BoE governor, Andrew Baily, gives another keynote speech today for the second Monday in a row. Cast your minds back a week, and he was far more dovish sounding than markets had hoped, but then the BoE have already raised UK rates three times, so a more cautious outlook here is both earned and warranted. GBP/EUR finished last week on a high note and closed back above 1.1850, but was still well down on the week overall, having started Monday above 1.2000.
RBA set to disappoint?
Tomorrow's RBA meeting might come too soon for the RBA to hike from the existing 0.1% level. Markets are homing in on a June hike, just a month after the Australian Federal elections in May. Notwithstanding this, high commodity prices are providing strong support to the AUD, and AUD/USD remains within touching distance of the yearly high at just under 0.7550. Amongst the other dollar crosses, both USD/CAD and USD/JPY will be closely watched. The former broke to a new (but brief) yearly low last week, having finally moved below 1.2450 for a spell. The latter remains above 120.00, but fell back sharply last week, after the combination of weaker dollar and verbal intervention from Japanese officialdom, took the wind out of those dollar bulls for now.
Weekly roundup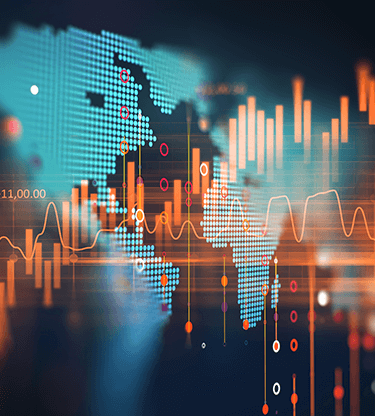 Whatever your payment needs are, we've got you covered...