Case Study: Print Strategy Europe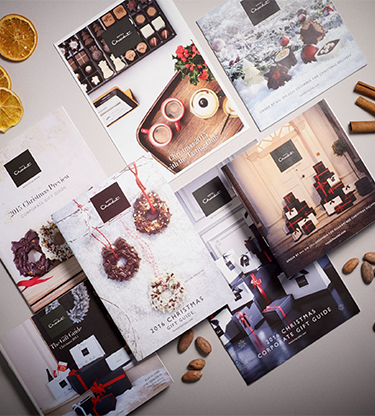 Print Strategy Europe was started in 1995 by two brothers, Rob and Phil Newton, and works with some of Europe's most ambitious and fastest-growing brands
We took some time out to chat with moneycorp client Print Strategy Europe about their impressive growth over the last 23 years and their approach to business across Europe. The company provides creative and effective print mailings for a number of key brands including Gymshark, HelloFresh, Hotel Chocolat and Bloom & Wild. While Brexit has had an impact, their approach has meant that they can continue to grow.
What do you think is the secret to your success?
"We are not sure it's a secret, but hard work and good customer service are the keys to success in any business. We take the time to listen to our customers. By understanding their requirements, we are able to innovate to create direct mail, such as the innovative one-piece mailer, which meets those needs and keeps us one step ahead of the competition.
We don't go for the hard sell on existing solutions; instead we look at the business goals and work to create something that helps companies achieve them. We are always keeping an eye out for the latest developments in technology which help us deliver more creative print solutions or a faster turnaround and that often also helps spark some creative ideas."
What challenges do you think are specific to working on an international scale, and how have you overcome these?
"The language barrier can be a challenge, but we have focussed our growth in countries and industries that use English as a business language. Another key issue is logistics; over time we have built up an excellent network of couriers across Europe, which means that we can promise our customers a next-day delivery service which can be essential for many businesses in fast-paced markets.
The final concern we had was with regard to currency fluctuations, and how this would impact our costs and margins. We like to give customers the certainty of clear pricing and so we chose to book forward currency contracts to protect ourselves from currency fluctuations. This means we have clear margins and while we don't make that little extra if the pound moves in our favour, it means we are protected against the worst losses, have a clear budget with accurate projections and can plan ahead for future growth."
You have grown and expanded as a business since 1995 considerably. How have you maintained that same level of personal customer service and high quality work?
"Everything we do comes down to relationships and being focused on putting people in a better place than they were before they dealt with us. This includes customers, suppliers and team members. If we are not helping to make something better for someone then we are simply not doing our job. This can be helping people to get a better response from their offline marketing, saving them money or helping them achieve what they need to in a day.
By listening to our customers and focusing on improvement, it keeps us all focused on customer service and high levels of quality work. We've seen a lot of changes over the years, not just major change such as Brexit but the rise of email marketing and a return to print as companies seek to differentiate or manage the new requirements of the GDPR. By keeping our focus firmly on customers, we continue to deliver what our clients need and that is how we manage to grow."
How does working with moneycorp help Print Strategy Europe?
"We benefit from working with moneycorp in a number of ways. First of all, they offer great rates and low transfer fees, especially when compared with high street banks. Our international payments account also gives us access to tools such as the forward contract and we get the benefit of the team's expertise. We have found they are very helpful and responsive; it's been great to have an expert resource on the end of the phone if we need some guidance or support as we expand across Europe.
We are also reassured by the fact that they're a financially secure organisation with a lot of experience in handling currency transactions – as I said, customer service is our number one priority and knowing that payments will be sent and received as promised helps us significantly and means we can continue to expand with confidence."
Working with a currency specialist such as moneycorp can enable your business to reduce cost and increase efficiency in making international business payments, while mitigating your FX risk and currency exposure. Open an account today to speak to a specialist regarding your business and the corporate FX solutions available to you.
Whatever your payment needs are, we've got you covered...