Currency Exchange Solutions for the Online Gaming Industry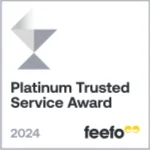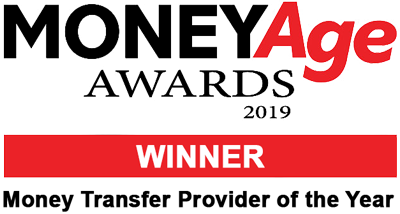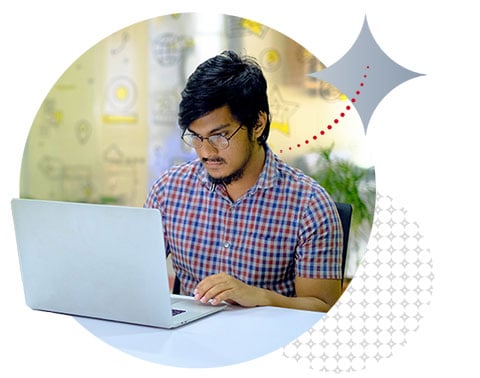 We help the online gaming industry save time and money on international payments
6 minute read
It would be fair to say that online gaming has enjoyed a truly meteoric rise. Having once served as a fringe interest enjoyed by small band of enthusiasts, online gaming grew in popularity during the 2010s, aided in large part by the arrival of mass internet usage, an increasing array of engaging multiplayer games and the adoption of smartphones. The advent of lockdowns acted as a tonic for the sector in accelerating this trend. Growing numbers of people, particularly from Gen Z, started spending their time competing in online games it became clear that staying home would be the order of play for the foreseeable future.
This explosion in online gaming has been accompanied by a myriad of opportunities across a range of gaming genres, with sports games, war games, virtual board games, online casinos, resurrected arcade classics and RPGs now being enjoyed by a truly global community. As new players from around the world participate in online games, this sector presents a number of exciting growth opportunities.
Given the increasing use of foreign currencies to make purchases in the online gaming arena, however, it is important that online gaming companies take appropriate action to protect their profit margins from the effects of foreign exchange exposure and mitigate their risk.
What contribution does the online gaming industry make?
Online gaming may be great fun, but it's also serious business. The global online gaming market generated approximately $21.1bn in revenue in 2021, an impressive 21.9% increase on the previous year that occurred largely due to the COVID-19 outbreak and the attendant lockdowns. It is expected that this will reach a market volume of US$32.98bn by 2027.
Whilst it is hard to gauge that economic contribution that online gaming makes in the UK, data regarding the wider video gaming industry serves as a good guide. Game development and publishing make a direct contribution of £2.91bn in GVA (gross value added) to the UK economy in 2019, up 9.1% from 2018. Perhaps the most exciting aspect about this industry is that, unlike many industry sectors, it is pandemic-proof – if anything, it thrives on lockdown. Even during the most restrictive lockdown period, UK games businesses operated at an average of over 80% productivity.
How international payments and exchange rates can affect the online gaming industry
There are no geographical boundaries in the world of online gaming, and this is true of both the players and the gaming companies. This global dimension allows for overseas revenue streams to enter the picture, often in the form of in-game extras, which in turn leads to the issue of foreign exchange risk – the possibility that fluctuations in currency exchange rates will lead to decreases in revenue.
Let's use online casino games run by American companies as a concrete example of how exchange rates might have an impact on online gaming platforms. These companies are negatively impacted by a strong dollar because their foreign earnings lose value when they are repatriated back into the US currency.
It is here that an expert currency provider can make all of the difference, as we can help manage your transactions and mitigate the risk of fluctuating currency values. Using banks and FX providers to handle your international payments and transactions is one way to handle revenues denominated in foreign currencies, but this can reduce your profits, and additional resources are often required to administer transactions from across the globe.
By working with an FX specialist, you can manage your foreign exchange exposure, plan your budgets well in advance and ultimately protect your profit margins.
How we can help your business save money
Online gaming companies can rely on a valuable and cost-effective service with a Moneycorp business account. With 24/7 online access, you will be able to process and manage all of the overseas payments that you may need to make from your multi-currency wallet.
You will be assigned an account manager who understands the ins and outs of online gaming and will, therefore, be well-placed to provide FX solutions for the online gaming industry. You will receive the guidance that you need to deal with currency volatility, and you will be provided with solutions that are tailored to your business needs.
Our global payment solutions allow you to make bulk payments, making it easier for you to cover your business costs and pay staff salaries With Moneycorp, you can choose from over 120 different currencies and send payments to over 190 countries, and we will provide you with the FX tools that you need to hedge your currency risk; these include forward contracts, spot trades and stop loss and limit orders.
How has Brexit had an impact on the online gaming sector?
The Leave vote resulted in a substantial depreciation in the value of the sterling, leading one analyst, Colin Sebastian, to speculate that the falling pound might mean that games could increase in price and that British consumers would not be able to afford to buy as many games. He went on to say that gaming companies could decide over the long term to locate operations outside of the UK.
While this commentary was sensible, there is little evidence to suggest that Brexit – or the fall in the pound's value that it precipitated - had a serious impact on the UK online gaming sector. If anything, online gaming has gone from strength to strength in the years that have followed Brexit, helped in large part by the COVID pandemic: a recent survey has found that the popularity of online games has steadily increased since 2018.
You can minimise the impact on your finances by saving money on international transfers with our specialist service. Stay up to date with the latest developments regarding Brexit and the currency markets via our Brexit Hub.
Our foreign exchange solutions for your business
To find out more about our foreign exchange and global payment solutions for businesses, you can view our brochure.