If you'd like to transfer money from Spain to the UK, Moneycorp is on hand to help. We're here to explain the payment process, so that you have all of the information that you need to transfer your money in a quick, easy fashion. Setting up a Moneycorp account is simple and straightforward, as you'll see, and we'll convert your euros to pounds sterling at a competitive rate. You'll also find answers to questions that you might have about how to send money from Spain to the UK.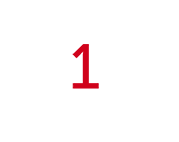 Sign up
You can sign up online or over the phone for either a personal or business account with Moneycorp.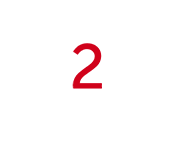 Set up a payment to the UK
After you've added a new recipient or chosen from a list of your existing recipients, you'll need to specify how much you'd like to transfer from your Spanish bank account.
We can help with your international money transfer from Spain to UK
2 minute read
Whatever your reasons for wanting to transfer money from a Spanish bank account to the UK, the process is quick and easy when you partner with Moneycorp. Signing up takes only a few minutes, and once you have deposited money in your account, you'll be able to exchange up to 33 currencies online and 120+ over the phone.
Can I send money from Spain to the UK online?
Yes – you can make international payments from your online Moneycorp account or over the phone via one of our currency specialists. Making an online payment is a simple matter of logging in to your account and navigating to the 'Send a Payment' page. Here, you'll be able to add a new recipient by entering their details, or you can select an existing recipient. It's then just a matter of entering the amount that you wish to send.
Your Moneycorp account provides you with 24/7 online access to your funds, and you can make payments, set up new recipients and view your transaction history around the clock. You can even track the euro to pound rate online and set a rate alert. We'll then let you know via email or SMS if the exchange rate reaches your desired level. You also have the option of sending global payments and managing your account via the Moneycorp app.
Send money from Spain to the UK with Moneycorp
Whether you're looking to make regular payments from Spain to the UK, seeking to purchase a house on the British mainland or planning on retiring in the UK, our international payment solutions will satisfy your needs. You can make global transfers online or over the phone when you partner with Moneycorp, and our dedicated team of foreign exchange experts are on hand to ensure that you save money with our competitive rates. We also offer far lower transfer fees for regular transfers than you would receive from high street banks. Using Moneycorp's services really is the best way to transfer money from Spain to the UK.
Questions about making a payment to the UK from Spain