Talking patience, pivoting and super-premium spirits with Eight Lands
A discussion of the highs, lows and lessons of the past 18 months for a young, British SME with global ambition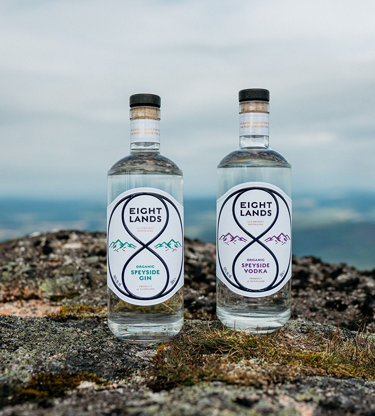 In conversation with Alex Christou, co-founder of Eight Lands, a new and noteworthy organic spirits producer from Scotland, we discuss what sets their products apart, the impacts of Covid and Brexit, advice for other SMEs, and plans for a global future.
The Glennrinnes Distillery lies in the heart of whiskey country at the foot of the majestic Ben Rinnes, which, weather permitting, offers a sprawling view of eight regions of Scotland. Thus, Eight Lands is the new and aptly-named brand to come from the distillery, though unlike its neighbours, gin and vodka are the drinks of choice here.
Who is Eight Lands?
Fundamentally, Eight Lands is an organic white spirits brand making super-premium gin and vodka. But more than that, we're family owned; we have our own fabulous distillery where we welcome people to meet the makers and see the land that the products come from; and we are based in the area where some of the world's best spirits are made. It's an honest brand with real people behind it, which we consider to be an indicator of quality alongside, for example, the fact that we use only organic ingredients and Scottish spring water to make a luxury product that is also accessible. These elements of the business allow customers to feel engaged with who we are and what we're doing, which I think is also aligned with current trends and the way consumer sentiment is going.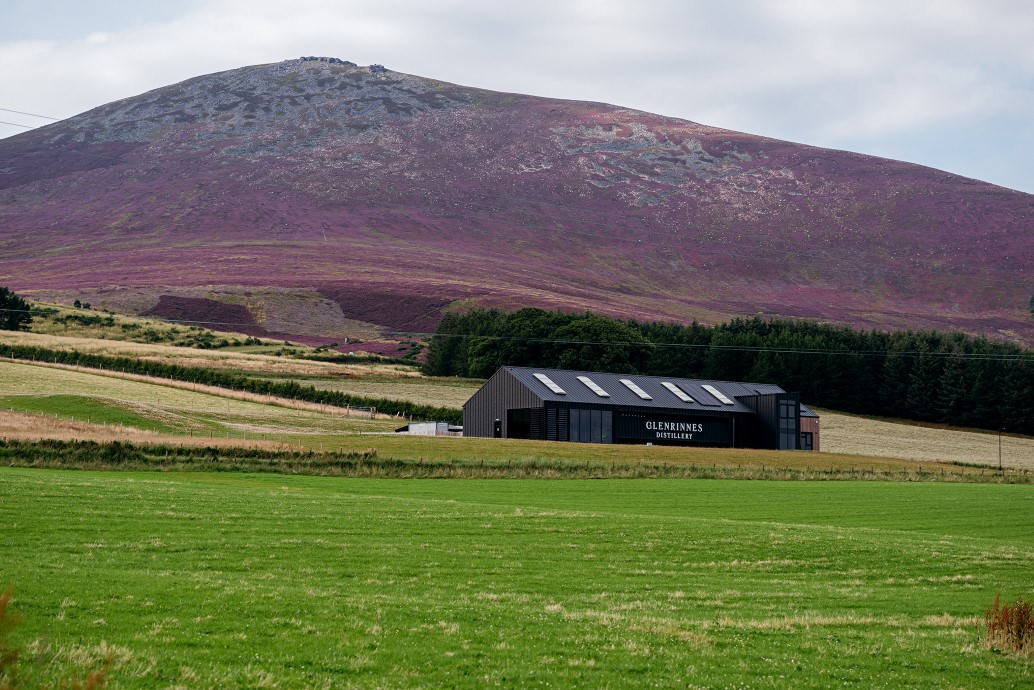 You're one of Walpole's 'Brands of Tomorrow' - what makes you stand out as a luxury brand?
I think that even without any introduction our products speak for themselves, with the quality of our spirits being a fundamental strength of the brand. Again, it's a family business and our products are made with only the best quality ingredients, and I think that's key to our messaging.
Because the gin market is quite saturated in the UK, we sometimes pique people's interest with our vodka. Being the only organic vodka from the Speyside region of Scotland, the product sets itself apart from what else is on the market and people are then excited to try our gin, which is equally as good. We have won numerous awards since launching in June 2019, including recent Gold medals for both our vodka and gin at the widely respected San Francisco World Spirits Competition.
Geographically, we are based at the foot of the Ben Rinnes mountain in the heart of whisky country, in one of the world's most famous distilling regions. At our distillery, we use the same water that makes some of the most acclaimed whiskies in the world. Whisky brands have been incorporating the source of their water into their brand identity for a long time, while gin and vodka brands don't often talk about that. Our gin is 46% alcohol, meaning the remainder is 54% water, so it's a really important ingredient. We are, of course, in the right location to be able to access the best water, but it's also our distilling process and specific machinery that contributes to the high quality and uniqueness of the spirits, as well as a really diligent and experienced team. Our Head of Distilling and Operations, Meeghan Murdoch, has made wine, beer and even sake in Japan on her journey to becoming a distiller.
"I think patience, building the right team and the right brand identity, and being opportunistic within your values and your skillset would be my best advice for other young SMEs"
Do you think that any of the impacts you have experienced in relation to Covid and Brexit are specific to luxury businesses?
I think that everyone apart from a few lucky ones have been affected to some degree. People selling consumer-focused goods have had to reposition how they engage with their customers and how they find them, but on the flip side, I think there's been a move towards quality over quantity, which has benefits for a premium brand like us. In the drinks industry, volume sales have been going down for the last few years but value has been going up, and that's because people are drinking less but making more educated decisions on what they're drinking with a focus on quality. During the pandemic, I think this trend has been accelerated as people haven't been spending as much while they've been staying at home, but when they have bought something, they've used those savings to treat themselves to the higher-quality option. So while there have definitely been challenges for almost all businesses, I think the trends are moving in the right direction for luxury businesses - if they've got the right messaging, the right people behind them, and, of course, environmental credentials are increasingly important, especially when offering a premium product.
What are the main challenges you have faced over the past 18 months, or perhaps expect to face, as a result of Brexit and the pandemic?
There seems to be a huge problem with finding quality service staff within the hospitality industry as an effect of both Brexit and Covid. Without enough staff, venues may struggle to meet the expectations of drinkers and diners and ultimately may not sell as much product, which can have a ripple effect on to producers like us as volume requirements may decline. The benefit for us as a young brand is that we don't have existing high cash flow expectations in terms of sales – we're too early on to have seen a real drop in revenue. Our projections and growth have certainly been affected but we have come out of the recent lockdowns with a much larger customer base and sales ahead of where they were a year ago, so we feel very positive about the coming months.
A lot of our ingredients come from overseas; some of the best juniper comes from Eastern Europe, for example, and the citrus fruits that go into our gin are imported, too. We often buy from UK-based companies, so they would have been navigating the many supply chain challenges related to Brexit and Covid rather than us, but we have started seeing some issues in direct procurement of some botanicals in terms of the associated paperwork required to get things into the UK. We also make gin for a European client, and we did find that it was a huge (joint) challenge to figure out how to get the gin to them because of the new and complex customs requirements and paperwork that shipping companies had to navigate. It seems to have calmed down now but it was hugely impractical for small shipments.
We offer experiences at our distillery, whereby people can come and visit us, taste our products, learn about our processes and have a tour of the estate, which obviously hasn't been an option for most of the pandemic. We are situated on what's known as The Malt Whisky Trail, which means we would ordinarily have a lot of people coming up to our door and last spring/summer would have been our first full tourist season. It was a part of the business we were expecting to grow over the last 12-15 months but haven't been able to, so there's a frustration there because our distillery is the one place where we can sell our products on sight, direct-to-consumer without any margins. That being said, we have learned to pivot in the meantime. We launched VIP tours in-between the various lockdowns, which allows small groups to enjoy an immersive half-day experience at our distillery with a meal, a visit to our farm to learn about the organic ethos that underpins Eight Lands' approach, and a trip to the top of Ben Rinnes mountain to take in the view. We also started doing bespoke virtual tastings, which have worked well and led to some great corporate relationships. So against projections, we've lost money due to the challenges of the last year or more, but we've learned to be agile and as an organisation in general we're stronger than we were before.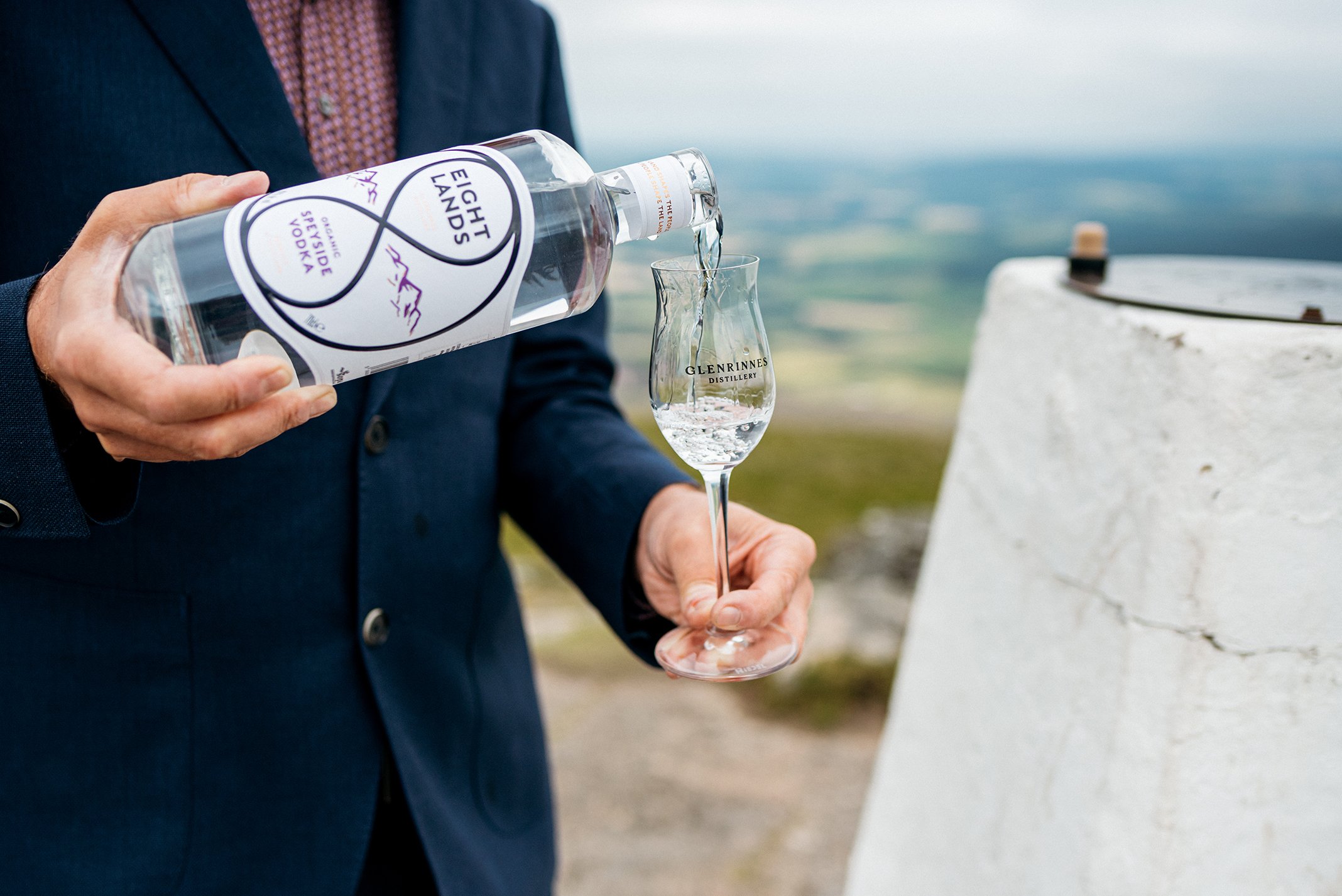 What advice would you offer other SMEs based on what you've learned from these challenges?
As a young business, we are still finding our path and you have to be reactive to some degree. Of course, you have to have boundaries and you don't want to go too far from your core offering, but flexibility and agility are certainly key for any business. We live in an era of change and everything seems to happen around the clock. We're operating off 24 hour news and things can change so quickly, so we all need to be watching the trends and seeing what opportunities are in front of us, and then have the confidence to try things. However, patience is also hugely important. Whether that's having patience to see how things pan out before jumping in and trying to cut overheads during a difficult time, or having patience to build the right team. In retrospect, we maybe rushed one or two decisions due to certain pressures and I have learnt that most things take longer than you would like. So I think patience, building the right team and the right brand identity, and being opportunistic within your values and your skillset would be my best advice for other young SMEs.
What's next for Eight Lands?
At the moment our market is about 95% UK-based, but we are looking to get up to around 70% international sales over the next 2-3 years as our intention was always to be export-driven. We see growth potential in international markets due to the quality of our products and interest in our brand story and location in Speyside. The UK is our home market and we don't want to neglect that, but we do have plans to break into new markets around the world. We are developing good relationships with luxury hotels and premium bars and restaurants, as well as retailers such as Harvey Nichols. We remain committed to growing the brand visibility through the on-trade despite the challenges that have faced the hospitality sector in the past 18 months. This strategy will be one we follow across all markets. Currently we have a distributor in Quebec, another covering Macau and Hong Kong, and one in the South of France, which sells to super yachts, though the charter market has been significantly affected by travel restrictions. By the end of this year, we also expect to be exporting to Japan and the USA.
Has your exposure to currency risk changed over the last 12 months, and if so, how do you manage that risk?
At the moment, we have limited international customers, though as we've discussed, that will grow over the coming months and years. In terms of purchases, we predominantly use UK companies, so they take on the initial risk through their dealings with international suppliers and foreign currencies. We have a few European suppliers of ingredients and packaging materials and this is only going to grow as we grow the Eight Lands brand and raise production. That will involve being billed in euros, so there is a consideration to be made there. We do seek international consultancy from time to time, but speaking to the moneycorp team has been really helpful to understand where the benefit lies, if there is more gain in billing overseas buyers in their own currency and converting it into pounds afterwards, or holding money in other currencies, for example opening a USD account for our American sales. There are certainly conversations to be had going forward in terms of managing our currency risk as we seek more global opportunities, and to be honest, with the relationship we now have, I will come to moneycorp at very least for guidance on what's going on with exchange rates and how we can benefit our business as we branch out more globally.
Whatever your payment needs are, we've got you covered...