Starting a business in the UK - a guide for foreigners
How to start a business in the UK as a foreign national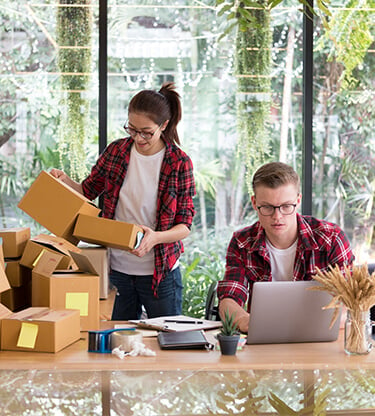 The UK is a melting pot of different cultures and a popular place in which many foreign nationals choose to start a new life and, along with it, a new business.
While it is certainly achievable, there are important criteria that must be met in order to start a business in the UK as a foreigner, and immigration laws are strictly enforced. Read on for a brief guide on where to start and what to look out for.
Do I need a visa?
EU citizens were previously allowed to live and work freely here without a visa - and vice versa -but since the Brexit transition period ended on 1st January 2021, it is now required for all EU nationals to obtain a valid visa in the same way that non-EU foreign nationals must. Those who were already living in the UK and applied for the EU Settlement Scheme before the transition period ended, however, may have been granted permission to remain living here with permission to continue living and working freely. Non-UK citizens may also be able to stay and work freely without applying - for example, Irish citizens or those who already have indefinite leave to remain status.
For non-British citizens, there are specific visas for those who wish to start a business here; the Innovator visa, the Global Talent visa and the Start-Up visa are such options. Eligibility criteria are stringent and demand, for example, a unique and valuable business idea, a high level of English skills, endorsement from a third party and enough money for investment.
To learn more about the effects of Brexit, and for resources on how to navigate the challenges involved, head to our business hub, or check out our Brexit guide.
How to register a business in the UK
The process of registering a limited company here is the same for overseas and UK nationals alike. There are no extra immigration criteria to be met or additional fees or charges for foreign nationals.
So how do you register a company as a foreign national? First, you'll need the following:
Company Name
Business Address - You must have a UK address registered
Director Information - There must be at least one director
Shareholders - Public trading companies must issue shares at the start. At least one shareholder and all their details are needed. This can be the director or someone else
Documents of Formation - There are two sets of documents needed to register a business: memorandum of association and articles of association. These documents are essentially agreements of responsibility by involved parties and arrangements on the operations
Once the registration and legal structure of a new business has been decided, it must be 'incorporated'. This means registering with Companies House and HMRC for tax purposes. It is possible to relocate an existing overseas business here as long as these criteria are satisfied and the company is made compliant by UK standards.
How to open a UK business bank account?
It is not required by law to live in the UK to open an account there. However, most banks will not accept applications without proof of a valid long-term visa or residency, and so it is highly recommended to obtain UK resident status before applying for a UK business bank account.
To open a UK business bank account, at least two documents are required, one as proof of identity (e.g. a passport or National Identity Card) and one as proof of address, which will usually need to be a British address.
Moneycorp offers a range of specialist tools and products to help you deal with multiple currencies. Sign up for a business account or speak to an expert to find out how you can save money on your international payments, reduce your risk exposure and capitalise on global opportunities.
Whatever your payment needs are, we've got you covered...