Rising energy prices drive inflation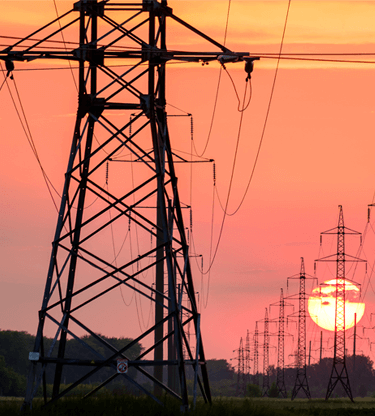 Energy prices rising astronomically are driving up inflation in the UK, which economists predict could result in a cost-of-living crunch that consumers will feel from April onwards.
4 minute read
Company and household budgets will be stretched almost overnight, with the poorest households, already reeling from the impact of Covid-19, being hit particularly hard.
The practice is similar to taking insurance to protect yourself from one or another loss, such as protecting your vehicle from accidents or theft. Find out more about the practice and strategies of hedging against currency risk below.
According to Bloomberg, consumer price growth in the UK hit 5.4% in December last year, the highest level seen in 30 years. The price hike already is hammering away at wage gains. To make matters worse, the Bank of England is raising interest rates faster than the Federal Reserve, and the cap on domestic energy costs is likely to increase by 50% in April – at the same time payroll taxes increase. If ever there was a time to tighten belts, that time is now.
UK energy price rises
The energy price rising in the UK cannot be downplayed or ignored. Office for National Statistics (ONS) data revealed that household gas costs increased by 28.1% by October 2021. Electricity prices rose by 18.8% in the same period. These increases drove inflation as measured by the consumer price index from September's 3.1% to 4.2%. At the time, the rate was the highest seen since November 2011.
Last year also saw the average petrol price increase from 113.2p per litre in October 2020 to 145.8p a litre per litre in November 2021. According to ONS, the petrol price increase was the highest ever recorded.
Why are energy prices rising?
Why are energy prices rising in the UK? One of the main culprits is Ofgem. In response to escalating wholesale gas prices, the industry watchdog lifted the price cap that limited what suppliers can charge in November last year. Wholesale gas prices shot up when Russia could not meet the demand in Europe at a time when economies were re-emerging after lockdown.
The uncharacteristically higher prices of coal, natural gas, and oil, together with supply chain disruptions and the rising costs of other commodities has formed what CNBC termed a "perfect storm of shortages and higher prices." The impact of energy prices on inflation at the moment is a heavy one.
What is inflation?
To put it simply, inflation is the rate at which prices rise. If the price of a £1 slab of chocolate rises by 5p, chocolate inflation is 5%. Inflation applies to goods, such as groceries, stationery, mobile phones, and petrol, and to services, such as getting your carpets or car cleaned or getting your hair done.
Low levels of inflation usually aren't noticeable from month to month, but they can have a serious impact on the cost of living in the long term. What we're seeing at the moment is how energy price inflation has driven overall inflation higher than 5% faster than the Bank of England anticipated – and the rate is likely to reach more than 5.5% in April.
Energy prices and inflation to continue rising
The UK is likely to see the energy price rising, and the inflation rate with it, over the next few months. ONS chief economist Grant Fitzner said the German government's suspension of its Nord Stream 2 gas pipeline approval process further triggered a wholesale energy price increase. He added that there is no sign that energy prices have peaked.
The bank forecast that inflation will peak at approximately 6% in April, while others expect the inflation rate to peak at closer to 7%. HSBC UK economist Chris Hare thinks consumer prices will continue to soar through April while supply chain disruptions continue. The first few months of 2022 look set to be tough on consumers and on businesses.
At a time of the inflation rate and energy prices rising, you need to make the best decisions for your money, foreign exchange, and international payments. Contact moneycorp for more information today.
Whatever your payment needs are, we've got you covered...