The impact of Brexit on businesses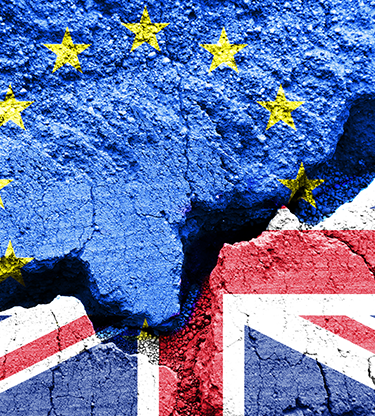 The impact of Brexit on businesses in the UK has been positive and negative, although the full outcome is yet to be seen. While it has become easier to trade with several other markets, it has become more difficult to trade goods with the EU.
The most important areas to consider when looking at the impact of Brexit on UK businesses include general impacts, trade, supply chain disruption, labour, and the opportunity for growth.
The effect of Brexit on UK businesses
Before Brexit, the UK and EU countries formed a single trading area, which meant imports and exports weren't subject to border checks, the need for documentation, and tariffs. While it's possible to avoid tariffs, exporters and importers now must pass checks and provide the relevant documentation at customs borders between the UK and the EU.
The greatest impact of Brexit on businesses so far has been felt by businesses that trade regularly with the EU and by those that rely on workers from the EU.
Impact on trade
One of the positive impacts of Brexit on UK businesses are fewer EU restrictions. Businesses in the country can trade more freely with markets that are not in the EU. Thanks to the reduction in EU restrictions, the UK is able to work toward new trade agreements with many countries in other parts of the world.
If you have the resources, you can apply for your business to receive Authorised Economic Operator (AEO) status from HMRC. Becoming an AEO can make it easier to move goods between countries.
One of the negative impacts of Brexit on businesses are tariffs on British exports. Thanks to a post-Brexit trade deal with the EU, UK businesses can trade tariff-free if those imported or exported UK goods meet specific requirements. If goods don't meet the requirements, they may be subject to the common customs tariff or the UK global tariff.
Supply chain disruption
Supply chain disruption has been another of the impacts of Brexit on UK businesses. One reason for this is that a number of businesses stockpiled goods before Brexit to avoid tariffs on importing goods from the EU. If those businesses want to maintain good relations with EU businesses, they should be transparent about possible charges or tariffs they may face.
Brexit also led to a reduction in the number of EU workers who work as warehouse staff and truck drivers. The shortage in workers contributed to supply chain disruptions. The logistical problems have not been helped by the Covid-19 pandemic.
Labour
Freedom of movement between the UK and the EU came to an end with Brexit. This, as well as the need for work visas for non-UK citizens, means businesses in the UK can no longer rely on cheap labour. This means several things for local employers.
This impact of Brexit on UK businesses means local employers may need to invest more in current employees and in apprenticeships. It also means that your business may need to apply to become an approved employer sponsor if you want to hire non-UK citizens with valid work visas. If you have existing EEU, EU, or Swiss employees, they cannot remain in the UK for work if they do not apply for pre-settled or settled status.
Opportunity for growth
One of the most positive impacts of Brexit on businesses is the opportunity for growth it offers. The fall of the Pound has made British products more affordable for many international markets. Emerging markets such as Brazil, China, and South Africa are already accounting for more consumer spending each year.
If you own a business in the UK, you may want to research which countries will appreciate your services or products and look at working them into your strategy for growth.
Discover our Brexit resource hub
Use moneycorp's Brexit resource hub for more insights and Brexit business advice.
Whatever your payment needs are, we've got you covered...