Guide to opening a bank account in France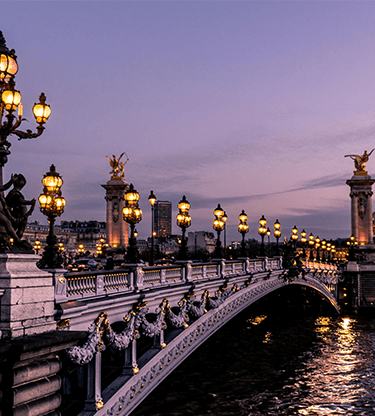 How to set up a bank account in France
5 minute read
Whether you plan on living in France on a full time basis or for only part of the year, there are many areas of French life that require a French bank account. This includes agreeing contracts with many mobile phone companies and gaining access to the Velib public bike share system. In addition, if you're renting, many landlords will also require proof of a French bank account.
You'll also need to open a French bank account in order to receive any overseas transfers you wish to make from your salary, pension or foreign holdings. Fortunately, the process is relatively simple and offers a number of choices for you to open a French bank account perfectly suited to your needs.
Opening a bank account in France as a non resident
If you are a resident in France, opening a bank account is a relatively straightforward process, however there are still options available for non residents, including EEA citizens, wanting to open an account in the country. As a non resident, the options available to you may be more limited than for French citizens and there may be additional steps to the application process when opening French bank account without address in France.
Can I open a French bank account from the UK?
It's possible to begin the process of opening a French bank account remotely, however many banks will require an in-branch visit at some point before your account is validated. By taking the first step in the journey, however, you can get the ball rolling and have your account ready for you when you arrive in France. This process is often easier if you are opening an account with a French branch of your currency UK bank.
You may find, however, a more appropriate account for yourself and one with alternative incentives if you wait until after arriving in France and are able to shop around before opening your account. It's also worth bearing in mind that certain procedures, including replacements cards and large withdrawals must be carried out in person, by your personal banker.
What documents do I need when opening a bank account in France?
The documents and identification that you need to open a bank account in France may differ depending on the bank you visit, as well as whether you are opening a resident or non resident account with a French bank. The following items are typically required for an account to be opened:
Pièce d'identité, or proof of identity – a passport, national ID or residence permit is acceptable but a UK driver's license will not be accepted
Justificatif de domicile or proof of address in France (if you are opening a resident bank account) – this could be a lease or tenancy agreement or a utility bill
After opening a bank account in France, it can take up to two weeks to receive your bank card and chequebook.
Which French banks can I open an account with?
There are a large number of banks you could open an account with in France, not limited to:
BNP Paribas
Société Générale
Caisse d'Épargne
Banque Populaire
Crédit Agricole
LCL
Crédit Mutuel
La Banque Postale
It is worth checking the exact requirements for each bank as the paperwork requirements can vary from provider to provider. Bear in mind that most banks in France will charge a small monthly handling fee ("tenue de compte"), so double check the benefits of the different providers to make sure you are getting value for money depending on your requirements.
Can I open a student bank account in France?
Students from all over the world move to France to study and there are a range of student bank accounts on offer. As well as the standard paperwork requirements, you will be asked to provide your carte étudiante, a student ID card or a certificate of registration from the University. In addition, you'll need to provide evidence of your Tax Identification Number (TIN), which will be available from the French consulate.
Just as in the UK, French student bank accounts come with varied benefits, from reduced fees and interest-free overdrafts to offers from partner organisations and student associations such as the BDE (Bureau des Elèves), the AS (Association Sportive), and the BdA (Bureau des Arts).
Sending money between the UK and France
All French bank accounts will allow you to send and receive money from the UK. However, you may incur significant transfer fees and a less favourable exchange rate when making payments with your UK high street bank.
With a moneycorp account for your overseas payments, you can get the most out of your money. Open your free account today or speak to one of our specialists.
Whatever your payment needs are, we've got you covered...
Emigrating to France
Our guide on how to make moving to France as smooth and seamless as possible.