Earth Day 2021 with moneycorp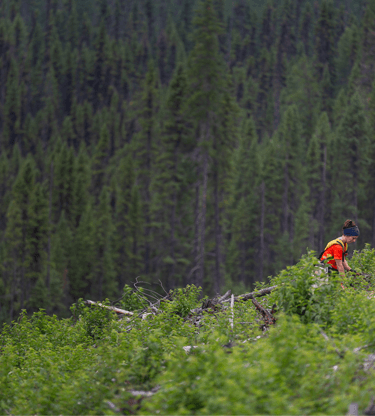 We're committing to planting 10,000 trees by the end of 2021.
At moneycorp, it's in our nature to care. That's why, this Earth Day, we're making a promise to plant 10,000 trees around the world. To make this happen, we've teamed up environmental charity One Tree Planted, who plant trees across Europe, North and South America, Asia, Africa and the Pacific.
Our new green initiative is to combat deforestation and help restore our earth. Forests provide homes to 80% of the world's land animals, help clean the air we breathe and filter the water we drink. They also help to absorb carbon from the atmosphere and provide jobs to over 1.6 billion people. However, a forest area the size of a football field is destroyed every 1.2 seconds, which is why as a business globally we are launching our plan to help change that.
Lee McDarby, CEO, UK International Payments at moneycorp, said:
"We're really proud to be helping with this reforestation initiative and doing our part as a business in bettering our environment.
"As an international payments provider who works with thousands of businesses every year, moneycorp understands that even the most powerful things start small. That's why we help businesses grow from the ground up, and support them to keep thriving.
"This Earth Day we are applying that same logic to our planet - because even small steps in the right direction can lead to a better, greener future for everyone."
Throughout the year, our customers will also be invited to help us with this initiative, assisting us in planting trees across the world and tackling deforestation. One Tree Planted partner with carefully selected reforestation organisations, who will use our donation to grow the tree saplings, plant them by hand and subsequently report on their impact.
Diana Chaplin, Canopy Director at One Tree Planted added:
"We are thrilled to partner with moneycorp on their Earth Day initiative this year. We firmly believe that anyone can make a difference and brands can use their networks to help create a better world for us all. We are grateful for this partnership and look forward to working alongside the moneycorp team to make an impact this Earth Day and beyond."
We're so proud to have made this commitment and are excited to see where our trees are planted around the world and to watch them grow.
Whatever your payment needs are, we've got you covered...