moneycorp & Achilles Information
Announcing our official partnership with supply chain risk & performance management specialists, Achilles Information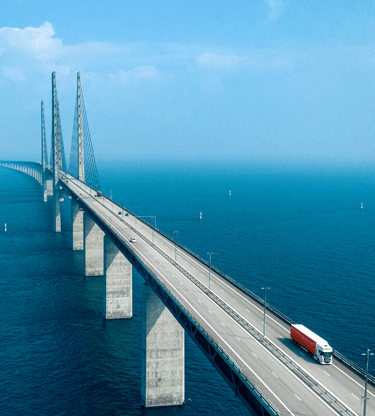 moneycorp, the foreign exchange and international payments specialist, has announced a partnership with Achilles, global leaders in supply chain risk and performance management.
5 minute read
The partnership will enable Achilles customers to access cost effective expert guidance on international payments and currency exchange, which will reduce supply chain currency costs and increase efficiency.
Achilles' worldwide network of buyers and suppliers will now be able to streamline business payments using moneycorp's innovative single IBAN multi-currency international banking solution. Offered by moneycorp bank, this solution allows payments across 39 currencies, thus opening up opportunities in new markets and regions across the world.
Launching with immediate effect, features include:
• Lower costs and increased efficiency – real-time access into a significant panel of top-tier global providers for foreign exchange liquidity and an integrated payments network
• Payment accuracy – beneficiary details can be pre-validated routed to ensure consistent straight-through processing
• Rich data – accurate reporting for account reconciliation and true cash positions intra-day
Strong supply chain management is more important than ever. With international trading risks currently in the spotlight because of Brexit and Covid-related uncertainty, finance and procurement departments are focusing on diversification and cost-saving when it comes to overseas transactions. To protect themselves from over-reliance on generalist banking providers, businesses are now turning to international trade specialists such as moneycorp, to help them navigate the challenges and potential risks of new markets overseas.
To drive ease of use and transparency in international transactions, the partnership will give Achilles customers direct access to moneycorp's Innovation Team, who can tailor Bulk Payments solutions and ERP integration via moneycorp's full-service API. In addition, Achilles customers will be able to access faster payments to Brazil, facilitated by moneycorp Banco de Câmbio, one of only five FX banks to be licensed by the Central Bank of Brazil.
Lee McDarby, Managing Director of U.K. International Payments at moneycorp said:
"At moneycorp, ease, speed and security are our priorities for businesses trading overseas. This is why we are delighted to partner with Achilles, who are renowned and admired for their global expertise in helping thousands of businesses within their global community to navigate risk and complexity, ultimately facilitating better global trade.
"Like companies across the globe, they have been busy throughout 2020 helping their customers rise to the challenges and disruption the year has brought us. Managing currency risk is arguably more important than ever given the volatile global environment and we're excited to extend moneycorp's international payments and banking expertise through an exciting new partnership that will help to drive high standards in supply chain management into 2021 and beyond."
Katie Tamblin, Chief Product Officer at Achilles commented:
"We're delighted to be partnering with moneycorp. They have over 40 years' experience advising customers like ours on currency exchange and international payments. Covid-19 has hit global trade hard, and so for Achilles customers, whether they trade internationally, or aspire to do so, this is a really valuable addition to our offering. As global markets become more important and accessible than ever, managing foreign exchange fluctuations and having cost effective expert advice is critical to success."
For further information please contact:
moneycorp press office - moneycorp@standagency.com
Rebecca Bantoft - 07931 374627
Head of Corporate Communications - Achilles Information
Notes to editors
About moneycorp
Established in 1979, the moneycorp group serves the growing foreign exchange and payments needs of global businesses, importers and exporters, online sellers and personal clients. Headquartered in London, with a worldwide presence, moneycorp pride themselves on providing exceptional customer service. A global company with local expertise.
• moneycorp is a trading name of TTT moneycorp Limited – one of the UK's fastest exchange providers
• moneycorp provides an international payments service to individuals and a wide range of businesses, offering quick and comprehensive solutions to foreign exchange challenges
• moneycorp traded £36.9bn worth of currencies, handling millions of transactions in 2019
• moneycorp offers telephone, mobile and online payments on a multi-currency platform, helping thousands of customers exchange across 120 currencies in the last year
• moneycorp began dealing in foreign exchange in 1979. The business was acquired by Bridgepoint Advisors Ltd in 2014. In 2016, moneycorp acquired a Gibraltar banking license, leading to the establishment of moneycorp Bank
• moneycorp is a trading name of TTT Moneycorp Limited which is authorised by the Financial Conduct Authority under the Payment Service Regulations 2017 (reference number 308919) for the provision of payment services
About Achilles
• Achilles Information is the global leader and partner of choice for supply chain risk and performance management.
• Through supplier pre-qualification programmes, industry audits and risk management, Achilles has been a pivotal link between buyers and suppliers for nearly 30 years, providing the data and perspective to give customers unparalleled levels of insight into the businesses they work with.
• Working in partnership with customers, Achilles supports supply chains that perform flawlessly and meet critical humanitarian and environmental standards.
• Achilles has offices across the world, with a network of buyers and suppliers across industrial, infrastructure and natural resources sector
Whatever your payment needs are, we've got you covered...