10 new currencies we need to tell you about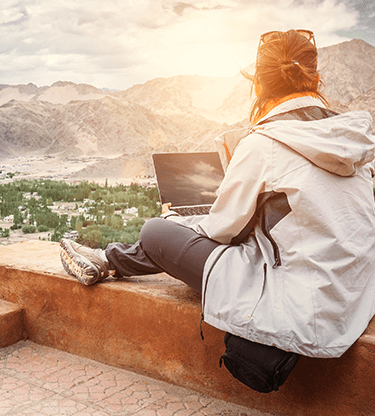 moneycorp is proud to announce the addition of 10 new currencies to our extensive offering
3 minute read
At a time when many foreign exchange providers are reducing their international payment capacities, moneycorp is proud to announce the addition of ten new currencies to our extensive offering. While most high street banks and foreign exchange providers can assist with international payments in major currencies such as the US dollar, Japanese yen and the pound, for a variety of reasons few have expanded their offering to the so-called 'exotic currencies'.
Trade in these currencies is often viewed as inefficient, expensive and generally much less stable than major currencies, which is why it is considered a specialist product. However, with a continuous climb in the globalisation of trade, we are made increasingly aware that many of our customers have requirements for these non-major currencies.
What are exotic currencies?
Within the foreign exchange industry, currencies that are thinly traded and highly illiquid are referred to as 'exotic currencies', and are usually synonymous with developing or emerging market countries with smaller economies. Such currencies, for example the Mexican peso or the Thai baht, can be extremely volatile, often moving rapidly based on changes to the political landscape, rendering them less broadly attractive to trade and investment.
More currencies
We understand that many businesses and individuals with international payment needs in these currencies can struggle to find a provider that will cater to their needs, much less one that can offer an adequately efficient and cost-effective solution. Fortunately, at moneycorp we pride ourselves on providing a specialist service, always striving to improve our offering and broaden our global reach.
The 10 new currencies included in our offering are:
Albanian Lek
Brunei Dollar
Belarusian Ruble
South Korean Won
Liberian Dollar
Mauritanian Ouguiya
Mozambican Metical
Seychelles Rupee
Sao Tome & Principe Dobra
Tahitian Franc
We have a strong and long-standing relationship with our panel of liquidity providers, which affords our customers, both private and corporate, the opportunity to trade in more than 120 currencies in over 190 countries. While many of these currencies can by be exchanged quickly and simply via our online platform, there are certain transactions that can only be completed over the phone, especially when trading in these currencies. In such an occasion, our customers have their very own dedicated Relationship Manager just a phone call away, ready to help with every step of the transaction.
Click here to view our full list of major and exotic currencies that we trade. If you wish to make a currency exchange of £5,000 or more, speak to one of our currency specialists today and we will help you get your money where it needs to be.
Whatever your payment needs are, we've got you covered...