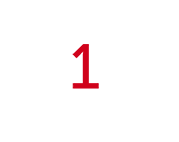 Sign up
You can sign up online or over the phone for either a personal or business account with Moneycorp.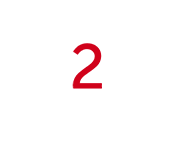 Set up a payment to Philippines
After you've added a new recipient or chosen from a list of your existing recipients, you'll need to specify how much you'd like to transfer to the Philippines.
Save time and money when you send money to Philippines
2 minute read
Signing up for a Moneycorp account only takes a few minutes. Once you have done this, you can add funds to your account via debit card or bank transfer. You'll then be able to exchange your pounds for Philippine pesos and make hassle-free international payments. With Moneycorp, you can exchange up to 33 currencies online and more than 120 when you liaise with one of our dedicated currency specialists over the phone.
We offer the option of setting up an international direct debit to the Philippines on either a weekly or monthly basis with our Regular Payment Plan, as well as a wide range of FX tools that can help you get the most out of your money. Our forward contacts, for example, allow you to lock in a favourable exchange rate for up to two years of payments.
How to track the pound to Philippines peso rate
Our Currency Zone makes it easy to track the GBP to PHP exchange rate and monitor key market movements. You can set up a rate alert, which means that you'll receive an email and/or SMS message if the exchange rate moves to a set level of you're choosing. This way, you won't mess out when the GBP to PHP rate moves to your desired level.
Send money to the Philippines with Moneycorp
Our international payment solutions will meet your needs, whether you're looking to make regular payments to the Philippines, considering buying a property in Manilla or seeking to spend your retirement years there. You can make international transfers online and over the phone when you partner with Moneycorp. We are proud to offer fee-free online international transfers; the only fees that we charge are for our Regular Payment Plan, which enables you to set up an automated payment schedule, and payments that are made via telephone. There's no question that using Moneycorp's services is one of the cheapest and best ways to send money to the Philippines.
Common questions about a money transfer to the Philippines
Risk Disclaimer
As of February 2023, Philippines has remained on the FATF grey list after identifying AML/CFT deficiencies. Philippines and FATF have agreed to work closely together in resolving and monitoring the identified deficiencies. Given the risk measures please ensure you have followed all laws, guides and reasonable steps prior remittance of funds.