Finding English-speaking jobs abroad
Working in an English-speaking country or teaching English as a foreign language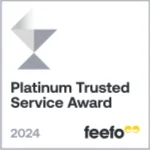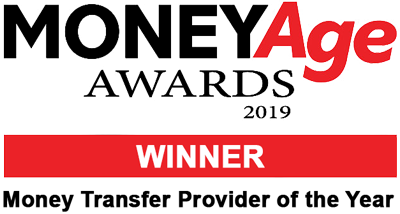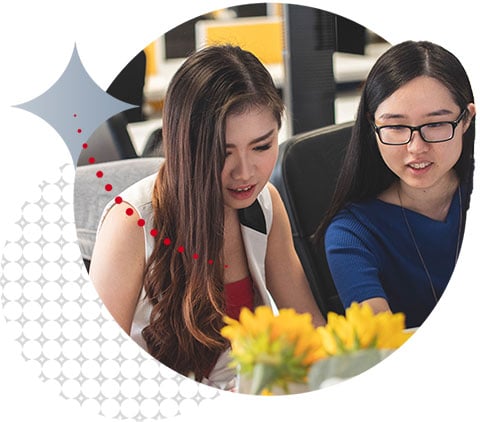 Benefits of working abroad
6 minute read
If you're longing to travel the world and broaden your horizons, a great way to satisfy your wanderlust is to work abroad.
Moving to a foreign country for professional reasons can transform your career. Living and working with people abroad can help you become proficient, if not fluent, in another language, and it can enhance your general communication skills.
While it is always easier if you are already fluent in the host country's language, you shouldn't feel discouraged if you only speak English; there are plenty of jobs abroad for English speakers.
Jobs in English-speaking countries
One of the easiest ways to land an English-speaking job abroad is to work in a country where English is the official language, such as the United States, Canada, Australia and New Zealand. There are lots of jobs abroad for English speakers in Europe, where English proficiency is highest compared to other continents. English is also widely spoken in South Africa, Hong Kong, Singapore and Ireland, as well as in several African and Caribbean countries.
Bear in mind that you will only be able to work in these countries if you can acquire a visa, which means having the relevant qualifications, work experience and skills. Skilled engineers are in demand in Australia and New Zealand, whilst in South Africa, there is growing demand for workers in the building and construction sector.
In bilingual countries such as Canada, demonstrating a proficiency in both English and French can enhance the eligibility of those seeking to work there; indeed, knowledge of both languages is required in public service positions.
Jobs teaching English abroad
OOne way to navigate the language barrier is to teach English abroad. There are numerous online and in-person courses that you can undertake to attain a Teaching English as a Foreign Language (TEFL) certification. There are more than 50 countries listed on the TEFL Job Centre in which you can teach English, including France, Spain, Portugal, Germany, Italy, Turkey and Thailand.
It takes about three months, on average, to complete a TEFL course. However, the length of time that it takes to complete these courses varies, because they are self-paced; with full-time study, you could complete the course in less than a month.
Once you have gained your qualification, you can choose from a wide range of sites that offer English teaching jobs abroad, such as TEFL.com.
Can I work abroad if I only speak English?
Whilst it is easier to work abroad if you have at least some working knowledge of the official language, there are plenty of English-speaking jobs abroad which only require that you be proficient in English.
There are lots of English-speaking jobs in France listed online, with many multinational companies in France's major cities offering a plethora of English-speaking positions in sectors that include transport, energy, real estate and technology. You can also find English-speaking jobs in Spain and Italy: as in France, there are jobs available with multinational companies in both countries that only require knowledge of English, in addition to roles in the tourism and real estate industries. Companies that provide services targeted at expats will often only require that you speak English fluently.
Whilst you can teach English abroad without being able to speak the local language, you will require an internationally recognised TEFL qualification, and it will certainly make your life easier if you have some basic knowledge of the local language.
What is the easiest English-speaking country to move to?
Canada is generally regarded as the easiest English-speaking country to move to, followed by New Zealand. Canada has a well-deserved reputation as one of the most welcoming countries on earth.
Canada is anticipated to receive half a million immigrants by 2025, and many of these people will come through one of Canada's three Express Entry streams. Express Entry is a points-based immigration program that was introduced to streamline the application process for those with in-demand career skills, and it is the easiest route for those looking to move to Canada. Candidates who apply to work in Canada through the country's Express Entry system can receive permanent residence status in as little as six months.
Those aged between 18-30 are eligible to apply for the International Experience Canada program, which provides work visas for two years.
Alternative job opportunities abroad
There are lots of ways in which you can acquire an English-speaking job abroad. Such opportunities include menial work, such as fruit picking and washing dishes, which can help enhance your language skills and earn a little money.
However, there is far more to working abroad than teaching and menial labour. There are plenty of tourism job roles that only require English language skills, and global industries such as pharmaceuticals, software engineering and technology also welcome English-speaking staff in skilled and senior roles.
International payments when working abroad
As with all professionals moving abroad for work, it is highly likely that you will need to transfer funds over from your UK bank account to your new foreign account to meet your everyday living expenses.
Whether you need to pay for a deposit, rent, administrative fees or cover other expenses, you'll want to get the most out of your money when transferring money abroad. The transition involved in moving abroad becomes much easier to manage when you open a Moneycorp account, as you'll be able to exchange money with ease. You'll also enjoy competitive rates, low fees and 24/7 online access.
With Moneycorp, you can send money online in 33 different currencies, with many more available on the phone, and rely on 24/7 online access to your funds. No matter where you move, you'll be able to send and receive money quickly and easily.
Open an account to start transferring today
Making the most of your international payments account
Guidance making the best start working abroad
Our News Hub has plenty of tips, tricks and money saving articles on how to work abroad the hassle-free way