How to move to Japan
Make the most of your money for the move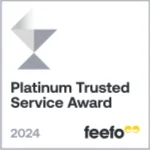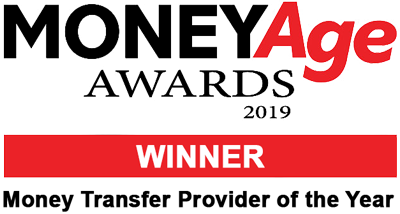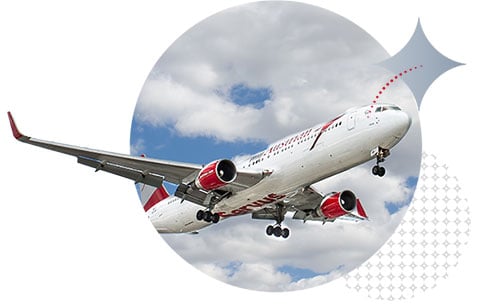 Guide on moving to Japan
9 minute read
With its unique character and tradition, Japan has much to offer those looking to emigrate abroad. The Land of the Rising Sun is a country of bustling cities, beautiful landscapes and a vibrant culture that offers a wonderful blend of the ancient and the modern.
Whether you're taking up a new job in Tokyo or simply deciding to make a fresh start abroad, you'll need to make sure that you have all your paperwork in order before you start moving from the UK to Japan. Let's take a further look at what you need to do before you decide to pack your bags and emigrate with our guide to moving to Japan.
Do you need a visa to live in Japan?
British citizens do not need a visa to enter Japan, and they are welcome to stay for up to 90 days without a tourist visa. If you're planning to work in Japan, on the other hand, you will need to apply for a visa.
Those aged between 18 and 30 (25 in some countries) are eligible to apply for a working holiday visa. Launched in 2001, this scheme allows holders to stay in Japan for up to a year, during which time they are able to work either part-time or full-time. Just 1,000 British citizens can participate in this scheme each financial year, so it is worth applying in advance if you'd like to work in Japan whilst you're there or looking to supplement your earnings whilst making a round-the-world trip.
In order to obtain a regular work visa, you'll need to apply for a Certificate of Eligibility (CoE) from a Japanese employer which shows that you have received a job offer. Once you have received this visa, you must travel to Japan within three months. You are also required to register as a temporary resident at the local municipal office, or Ward Office, within 14 days of arriving.
Becoming a permanent resident of Japan
Once you have lived and worked in Japan for ten consecutive years, you can apply for a Permanent Resident visa. While most people are required to live in Japan for ten years, there are exceptions to this rule. Those with Highly Skilled Professional visas can apply in either one or three years, depending upon how many points they have accumulated in Japan's point-based system.
You don't have to be a high-flyer, however, to make your home in Japan in a reasonably short period of time. Those who have been married to a Japanese national for three continuous years or more and have lived with them for more than 12 consecutive months in Japan are eligible to apply for permanent residency.
How can I apply for my Japanese visa?
Applying for a Japanese visa involves submitting all of the required documents for your visa category at the Consular Section of the Japanese Embassy. In order to do this, you first need to book an appointment online in advance on the Japanese Embassy's website. Appointments may be booked up to three weeks in advance.
Once a visa application has been accepted as valid, it will take five working days for an application to be processed.
Opening a bank account in Japan
Opening a bank account in Japan is reasonably straightforward. You will require the following:
A Residence Card, or Zairyū card
A passport with a valid visa (a tourist visa will not be sufficient)]
Proof of residence, such as a utility bill
Your personal seal, or Hanko (in some banks, a signature may be accepted)
A Japanese mobile number
You will be required to make an initial deposit to open your account. This is usually a small sum; a deposit of just 1,000 yen (equivalent to £6.03, as of December 18, 2022) will often be sufficient.
Once you have completed the process of opening a bank account, a card will typically be sent to your address within a week.
What is the name of the currency used in Japan?
The yen is the currency that is used in Japan, and is the third most traded currency in the world. Much like the dollar and the euro, the Japanese Yen (JPY) is often used as a reserve currency, and it is subject to a strict anti-inflation policy from the Japanese government.
Coins are available in the following denominations: 1, 5, 10, 50, 100 and 500 yen, whilst bills come in 1,000, 2,000 (rare), 5,000, and 10,000 yen. One yen corresponds to 100 sen.
Foreign currency exchange for moving to Japan
If you decide to move to Japan from the UK on a permanent basis, you'll most likely need to transfer money between your Japanese and UK bank accounts on a regular basis.
Whether you wish to buy a house or transfer your earnings, sending money to Japan from the UK is an essential part of emigrating to the country. With some high street banks charging as much as £30 in transaction fees per transfer, making these international payments regularly could incur a significant cost.
As dedicated foreign currency exchange specialists, we are committed to saving you time and money on the overseas payments that you make. We offer low transfer fees and competitive exchange rates when you exchange GBP to JPY.
How to manage your money in Japan
There are a number of things that you can do to make the task of managing your money easier in Japan. Opening a bank account with a foreigner-friendly bank is one way; Shinsei Bank is the most obvious choice here, because it offers online services in English, and there is no requirement for a personal seal, or Hanko, to open an account. Shinsei's bank cards are linked to ATMs at 7-Eleven outlets, which makes it easier to access free withdrawals. In order to open an account with Shinsei Bank, you will need a residency card for a period that lasts at least one year. You will also need to have stayed in Japan for at least six months, and you will also require a Japanese phone number.
You also have the option of setting up a Moneycorp account online. This allows you to exchange up to 33 currencies and make low-cost international payments with ease.
How to find a place to live in Japan
Renting an apartment in Japan can prove rather costly. This is largely because space is at a premium in the narrow island nation of Japan; Tokyo is particularly densely populated, and it is frequently ranked as one of the most expensive cities in the world. You should also be mindful of the various fees that you will need to pay; you should expect to pay several months' worth of fees to your real estate agent and the landlord before you get the keys. Bear in mind that whilst the security deposits are technically refundable, you may not get it back – even if you leave your apartment in a good condition.
With that said, there are plenty of apartments in Tokyo that are available to rent at a reasonable rate, and there is a range of inexpensive alternatives. 'Sharehouses' tend to demand less in up-front payment, and you even have the option of cohabiting with people with common interests. Sites like Tokyo Sharehouse are a great way to find low-cost, hassle-free accommodation.
The process of buying real estate in Japan is fairly straightforward for expats compared to other Asian countries. The same rules and procedures apply to Japanese and non-Japanese buyers; it's a question of contacting an estate agent and identifying a property that suits your needs. In order to buy a property, you will be required to provide proof of identity, e.g. a copy of your passport, and you will need a valid visa and a Japanese bank account. You will also be required to demonstrate that you have the means to buy a property.
Health insurance and the healthcare system in Japan
The Japanese healthcare system is widely considered to be one of the best in the world. Japan uses a statutory health insurance system that is funded by tax revenue and contributions from employers and their employees. There are more than 3,000 health insurance funds in Japan, and they are divided between three insurance schemes, each of which contributes to a common fund that is used to support the other schemes:
Employer-based health insurance; this covers full-time company employees and their family members
Residence-based National Health Insurance (NHI); this covers the self-employed, unemployed, and retired people under the age of 75
Health insurance for persons over 75
Foreign nationals who are permitted to live in Japan for more than three months are required to enrol in either the National Health Insurance system, or in the health insurance system provided by their workplace. After you join the NHI plan, a National Health Insurance Card, or Hokenshou, will be issued to you; this card is very important to prove that you are a member of the NHI plan, and you will need to bring it with you whenever you visit a healthcare provider. Although household needs to submit only one application, each member of the household receives individual insurance and their own NHI card.
You would be well advised to contact your local ward or city office about the healthcare options that are be available to you upon taking up residence in the country. The Japan National Tourism Organisation's guide to accessing medical facilities in Japan also serves as a very helpful guide.
Open an account to start transferring today
Discover our business solutions
Tips on making the most for your money when you emigrate
Our News Hub offers plenty of easy-to-read guidance on how to emigrate abroad.