Buying property in South Africa
How to pay for your dream overseas property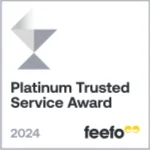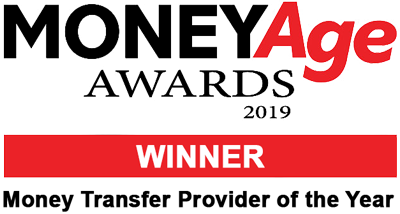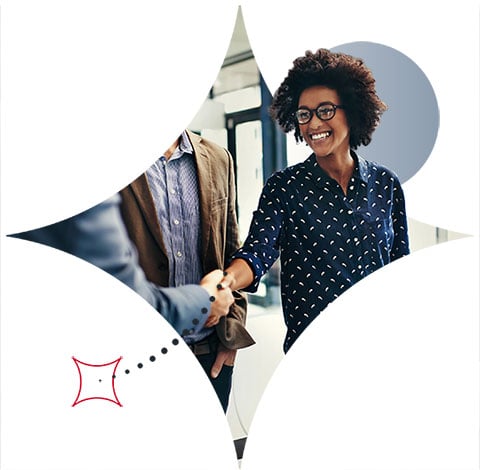 How to buy a house in South Africa
The sunny weather and stunning scenery attract people to South Africa. Frequent, affordable flights and just a two-hour time difference add to the convenience and make it an ideal place to retire or invest in a holiday property. The country boasts something for everyone – stunning mountains, sandy beaches, safari parks, vibrant cities, fantastic vineyards – and all wrapped up in the rich culture and heritage of the country.
The Western Cape has some of the best beaches, but it's worth being aware that you will be swimming in icy cold water. If you'd prefer getting up close and personal with the wildlife to sunning yourself on the beach, then you might want to opt for a property within or close to the territory of the Kruger National Park. This will have the advantage that you'll also be close to a lot of popular tourist spots and fantastic restaurants. Climbers may prefer the Drakensburg mountain range when buying a house in South Africa, while it's also a great place for anyone with an adventurous spirit and a love of the great outdoors.
Considerations when buying a property in South Africa
If you're looking to buy a house in South Africa, it's worth knowing about the Land Holdings Bill.
The chances are that it won't impact most investors looking to buy a holiday home in South Africa, or a retreat to retire. While the bill does contain restrictions on what type of South African property foreigners can own, the focus is on agricultural land. If you're looking for a large estate, you may want to look into the 12,000 hectare limit, but that's unlikely to apply to many and it still gives you ample space if that's what you're looking for.
Another thing to remember is that although English is the dominant language, the terminology varies slightly to a UK property purchase. A leasehold is known as a sectional title, for example, and stamp duty is known as SA transfer duty and is banded based on the property price.
If you're looking to emigrate to South Africa then it's certainly a great place to live with some wonderful properties that may be more affordable than the UK. However, it's worth making sure any private pension will give you the income you need as the UK state pension exempts those living in South Africa from the protection of the triple lock.
The costs
If you're buying property in South Africa, whether as a holiday retreat or a place to retire, then the first step when you're compiling your budget is to get familiar with the rules for foreign investors.
You could factor in about 12% of the property's value to cover professional fees and additional costs, while you are likely to need a minimum deposit of 50% of the property's value. This is because you'll only be able to borrow half of the value of the property as a foreign investor. These are classed as non-resident loans and are subject to foreign exchange approval from the South African Reserve Bank.
Once you've found a property, to buy a house in South Africa you'll need to provide a 10% deposit straight away. You'll then have a fixed time period until the completion date, during which there will be further checks as well as the transfer documentation contract being lodged at the regional Deeds Registry.
Following this, you'll need to provide the financing, both from any loan and your own savings, to cover the rest of the cost. The best way to make sure nothing is missed as the deadline approaches is to engage a local solicitor. You can use a solicitor in the UK, but make sure they have experience of South African property laws and processes.
Our team of specialists can monitor the GBP to ZAR exchange rate for you, while we also offer competitive rates and low fees on your transfers.
Can I get a buy-to-let mortgage?
For people looking for an investment, the appeal of buying property in South Africa, from the villas and apartments on the coast to the condos in Cape Town, is that it's likely to appeal to holidaymakers.
There are numerous tourist attractions which mean that if the property is situated in a popular region, it's likely that you will be able to book numerous holiday lets. There are agencies which can manage the bookings for you, or if you'd prefer services such as AirBnB, a managed apartments with cleaning services might fit the bill.
With all this in mind, it's likely that you could get a buy-to-let mortgage, but you do have to be careful. Both in the UK or if you're applying for a foreign mortgage in South Africa, many lenders have specific mortgage products for a holiday lets. Some lenders consider the financing a business loan rather than a mortgage if the primary purpose is holiday lets.
The key takeaway is that a buy-to-let mortgage in particular would prevent you from using the property yourself. If you're planning to buy a holiday home in South Africa and let it out for just part of the time to cover some of the cost, make this very clear when you're applying for any finance.
Open your account today and take one step closer to buying that dream property in South Africa.
Making the most of your international payments account
Emigrating to South Africa
Our guide on how to make moving to South Africa as smooth and seamless as possible.