Buying property in Portugal
How to pay for your dream overseas property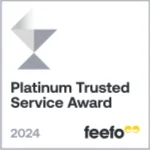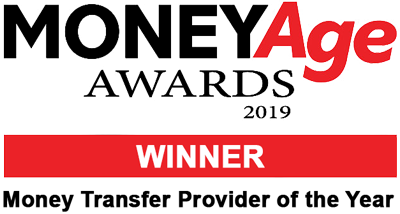 How to buy a property in Portugal
Affordable property, the cheaper cost of living and a temperate climate are some of the reasons Brits look to buy a property in Portugal either as a place to emigrate to or as a holiday retreat.
House prices in Portugal vary from region to region, but there are opportunities to buy a place by the sea, within a golfing resort and health spa or a spacious villa with a private swimming pool that are within reach for British investors. There are also still many areas that remain undeveloped, so if you're looking for a more traditional Portuguese experience there are opportunities to buy a house in Portugal within a traditional village.
Once you've found the property you want to buy, there are four key documents that you need to acquire before you sign any contracts or invest any money.
Certidao de Teor is the registered title in the seller's name and highlights any mortgages or other outstanding debts on the property.
Caderneta Predial outlines the location, boundaries and size of the property. It's worth checking the details because these documents are not always accurate.
Licenca de Utilizacao is a confirmation that the property description matches the property you're looking to buy.
Ficha Tecnica de Habitacao contains a lot of useful information on the property, including building materials as well as suppliers and builders, which may come in handy if you're planning renovations.
A local lawyer will help you navigate the process and ensure that you have all the paperwork you need. If you're not a resident, the address of your local solicitor can also be used to acquire your Numero de Identificacao Fiscal (NIF) or fiscal number, which is essential for anyone looking to buy a house in Portugal. The number is issued by the local council or nearest tax office, and you'll need proof of your identity to apply.
Where to live
Expat Brits flock to the Algarve but the most popular areas do command higher prices. Areas such as Albufeira, Vilamoura and Loule do offer greater amenities and the benefits of an expat community for support, but there's a premium on these locations.
For some, this may be a price worth paying, particularly if you're buying a holiday home in Portugal and hope to rent it out to holiday makers for part of the year. In other cases, you may want to consider the unspoilt Silver Coast or the island of Madeira, which offers a chance to relax on beautiful beaches and enjoy the healthy cuisine of the region.
Getting a mortgage
If you don't have the full amount available to invest in a property, you will need to consider whether you will take out a UK mortgage or a mortgage in Portugal.
Due to fluctuations in property prices, some UK banks may be reluctant to lend, but Portuguese banks have a closer understanding of the market and may be more willing to lend the money.
Non-residents are generally offered a 30 year term for the loan, with a maximum age of between 70 and 80. The minimum deposit is 20% but some lenders only offer 60% mortgages, so you may need to shop around. The bank will carry out its own assessment of the value of the property and lend according to that assessment.
You'll need all the same sort of financial information and proof of identity required for a UK mortgage; bear in mind also that property and life insurance are compulsory so that needs to be factored into your initial budget and any ongoing ownership costs. Keeping track of the GBP to EUR rate can make a huge difference in value when you're looking to buy, and our team of FX specialists are on hand to offer any guidance required.
Benefits of buying a property in Portugal
If you've ever been on holiday to Portugal, you will be aware of its many attractions – from world-class golfing greens to beautiful beaches, tasty cuisine and a lot of sunshine.
The Portuguese government is keen to attract investors and to that end, runs a golden visa scheme which may be of particular interest to Brits concerned about the outcome of Brexit. Investors from outside the EU spending €500,000 or over on a property will be eligible to apply for residency and an EU passport. There are requirements for how much time you spend in country, and an obligation to become proficient in the language.
If you're planning to retire to Portugal, these may be easier requirements to fulfil but even if you're investing in a holiday home in Portugal, regular visits and a little study can help you meet the criteria to apply for EU citizenship. Read our guide for a more in-depth look at how to emigrate to Portugal.
Open your account today and take a step closer to buying your dream property in Portugal.
Open an account to start transferring today
Making the most of your international payments account
Emigrating to Portugal
Our guide on how to make moving to Portugal as smooth and seamless as possible.