Working within the fintech ecosystem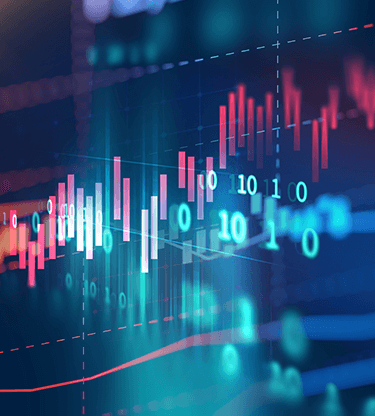 The expertise and infrastructure of moneycorp is embedded in the evolving world of digital finance
The announcement of Facebook's digital currency Libra has reignited the conversation about digital currency and the wider world of fintech. Fintech is more than just the latest buzzword, it represents an ecosystem of providers arising to meet changing consumer expectations in an increasingly digital world.
A sector underpinned by experience and expertise
Digital technologies are transforming the financial sector and facilitating new entrants like Facebook to the market as well as providing a launch pad for the meteoric rise of numerous start-ups. Technology has provided convenience with always-on apps and automated services as well as comparison series and scope for personalisation at scale.
However, at the heart of this innovation, many of the regulatory requirements as well as customer expectations are the same. Much of the fintech revolution has come from traditional businesses within the financial sector working in partnership with new businesses to deliver new services on a foundation of expertise.
Meeting customer expectations
Online technologies have raised customer expectations; comparison shopping has driven awareness of the need for value and data-driven personalisation helps companies build loyalty with engaging and unique service propositions. However, while cryptocurrency companies and the advent of blockchain are working within a new landscape, many innovative new companies must deliver their creative ideas by partnering with established players to ensure they have a robust foundation to fulfil the regulatory requirements as a financial services provider.
What's the difference between cryptocurrency and digital finance?
Cryptocurrencies like Bitcoin are decentralised and use blockchain technology that means infrastructure and the money supply are managed collectively by users. This makes the value subject to manipulation by developers and miners. As a digital currency, Libra is less volatile and is backed by a group of currencies including the pound, the euro and the US dollar. This means that Facebook essentially controls the exchange rate for cross-border payments.
Digital currencies can be limited in scope, such as tokens within the gaming world, but opening digital currency to the wider commercial potential could cause a further shift in the industry.
Does this mean the end of currency and foreign exchange requirements?
Far from being the end of currency transactions, digital platforms can facilitate fast, efficient payments between different countries. While cryptocurrency may allow people currently not able to access a bank account to make payments digitally, it's unlikely that there will be a rapid shift away from traditional currency.
What may change is the nature of customer expectations and this is where the wider ecosystem within fintech will play a role in changing the process for areas such as currency payments. From automated alerts to transactions via mobile app and bulk international payments for businesses, innovation will need to be underpinned by a secure, regulatory compliant service.
Working within the fintech ecosystem
We work closely with many fintech innovators to support the creation of new solutions to meet the demands of the changing market. Our international payments engine facilitates electronic account, balance, and beneficiary and payment management. This end-to-end turnkey solution includes a suite of APIs which allows companies to connect to our digital infrastructure and make use of an international payments solution that supports B2B, B2C, P2P platforms for large corporations, ecommerce outlets, service platforms and more.
Our expertise in foreign exchange for businesses, coupled with startup innovation, helps fintech operators scale up operations and offer cutting-edge currency services for the increasingly digital world.
Whatever your payment needs are, we've got you covered...