What will the Wimbledon winner win?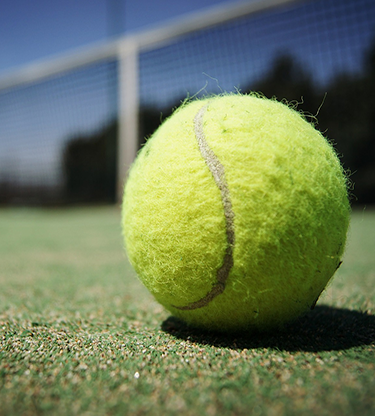 Wimbledon is underway, so we're taking a look at what some of the favourite champions who could be taking home in prize money.
In 1968, the prize money for the men's singles was £2,000 and the women's was a measly £750. Not only has the All England Club taken a more equal approach to men and women's tennis prize money, but the winning position on the grass court is worth a lot more.
In 2018, the champions of the men's and women's singles tournaments will win a crisp £2.25 million each. But with players from across the globe, what does getting their winnings in pound sterling mean for the best of the best on the grass court?
The pound sterling wildcard
Despite its Brexit struggles, the pound is actually stronger than it was this time last year, at 1.3204 against the dollar; an increase of 2.85% from last year.* The Wimbledon champions are not only benefitting from a stronger pound, however, as the prize money has also been raised by 0.05 million by All England Club.
Last year's champions
In 2017, Roger Federer won his record 8th title after seeing off Marin Cilic in straight sets; the Swiss won the final in 1 hour 41 minutes. Fast forward to 2018 and Federer retains his top spot as the number 1 seeded men's single tennis player. But how does Federer fare when it comes to converting the prize money to Swiss Francs? If Federer were to win the 2018 Wimbledon Men's Singles, he would take home nearly 3 million in CHF. The Swiss Franc is also a strong performer generally, making a win for Federer especially lucrative.
In the women's singles, Kiki Bertens managed to see off seeded champion Venus Williams, which puts her in a great position for the rest of the tournament. The Dutchwoman could take home 2,551,725 euros home at a rate of 1.1341 pound to euro and with the euro faring fairly consistently in the last year, she benefits from this solid multi-state currency.
This year's contenders
Serena Williams has safely made it to the final 16, despite a multitude of seeds dropping around her. The American has won Wimbledon seven times, and despite some question over whether she would be seeded this year, Serena has more than earned her place in the last 16. Serena is also back up by a winning currency. The dollar has been faring strongly in recent times as the US federal bank have been defying the rest of the world by raising the target for its interest rate. For Serena, this means her winnings would equate to just over $3m**.
Over in the men's singles, Canadian Milos Raonic is being described as the 'dark horse' of the tournament. Raonic served 28 aces in his match against Austria's Dennis Novak to earn his place in the final 16 of the tournament. But if Raonic was to be triumphant in this year's Wimbledon Men's singles championship, the Canadian dollar is perhaps not as lucrative as it once was. The Canadian dollar has suffered in recent months as Trump maintains his trade war against the world and relations between the two biggest countries in North America continue to be strained. Raonic has the potential to take home $3,931,425***.
Keeping your international transfers on top form
Despite the volatile nature of some of the currencies around the world, there can be good and bad times to make a currency transfer. moneycorp offers its clients an account manager who can guide you of times that might most benefit you in exchanging foreign currency or making an international payment. You will have access to your own account manager as soon as you open up an account with moneycorp and you will also be provided with alerts to let you know when significant changes in the market are occurring.
*04/07/2017 pound to dollar rate = 1.2919
** 09/07/2018 pound to dollar rate = 1.3358
*** 09/07/2018 pound to Canadian dollar rate = 1.7473
Whatever your payment needs are, we've got you covered...