Weekly Brief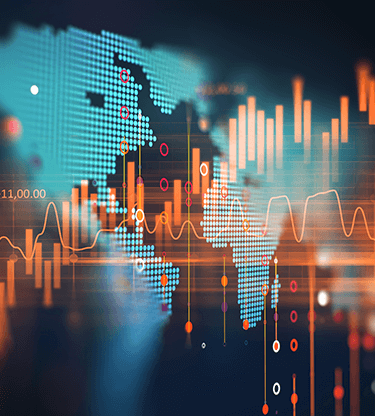 Random statistics
GBP
There were frequent changes of direction for sterling, including one day in first place among the major currencies and another at the back of the pack. The net result was a pound that was, on average, just about unchanged. Its best results were against the Swiss franc and Australian dollar, with gains of 0.8%. Its worst was the 0.6% that it lost to the Norwegian krone.
The UK economic data were a decidedly mixed bag, with surprises in both directions. September's employment report showed payrolls returning to pre-pandemic levels, with more than a million people on furlough and a similar number of unfilled job vacancies. Inflation rose to a nine-year high of 3.1%, mainly as a result of cuts to VAT a year earlier in the eat-out-to-help-out campaign. On the debit side, UK retail sales unexpectedly fell 0.9% in August, leaving them flat on the year. Analysts had predicted monthly and annual increases of 0.5% and 2.7%.
EUR
On average the euro was very slightly lower on the week. It eventually lost a fifth of a cent to sterling and half a US cent, but there was no urgency to its movements. Politically, the main focus was on Germany's federal elections, which take place next Sunday. Chancellor Angela Merkel will not be seeking re-election and it is not clear who will replace her.
Statistically, and in common with countries on both sides of the Atlantic, one of the main topics was inflation. Germany confirmed last Friday that consumer prices rose by 3.9% in the year to August, with the Harmonised Index of Consumer Prices inflation measure at 3.4%. Inflation elsewhere around the Eurozone varied between 1.9% (Greece) and 4.5% (Slovakia). The data for the Eurozone as a whole come out today, and are expected to put headline inflation at 3%. There was not much to be gleaned from the other Eurozone ecostats. Industrial production in July was up by 7.7% from the same month last year but investors were not really interested.
USD
Until Thursday afternoon, the dollar showed no particular sense of purpose. However, when the US retail sales data for August appeared it pulled its socks up and began to look interesting. Although it was well-beaten by the Norwegian krone and edged into third place by the Japanese yen, the US dollar still achieved an average gain of 0.4%. It strengthened by nearly half a cent against sterling.
The two sets of US economic data that shaped its performance were Tuesday's consumer price index numbers and Thursday's retail sales. Investors claimed to be disappointed by the CPI figures, because prices went up by "only" 0.3% in August, knocking the headline rate of inflation back from 5.4% to 5.3%. There was no disappointment to be had, however, from the 0.7% monthly increase in retail sales. Analysts had primed investors to expect a 0.8% decline, so the dollar pushed ahead when the numbers came out.
CAD
The Loonie had a moderately successful week, unhampered by political, economic or central bank developments. It strengthened by an average of 0.3%, almost matching the US dollar. The CAD went up by a third of a cent against sterling.
Last Friday's Canadian Labour Force Survey showed a gain of 90k jobs in August, with unemployment down from 7.5% to a 16-month low of 7.1%. The numbers were close to analysts' forecasts and provided a little support to the currency. CPI figures for August put headline inflation at 4.1%, an 18-year high. Excluding gasoline, prices were 3.2% higher on the year. At least one commentator thinks higher prices will be a "headache" for Prime Minister Justin Trudeau in Monday's general election. When Mr Trudeau called the early election he was confident of a win. Now, three days ahead of it, victory no longer looks assured.
AUD
It was an unsuccessful week for the Aussie, which shared last place with the Swiss franc as it extended the decline against the USD which began early in September. The average loss was 0.7% and the AUD gave up seven eighths of a US cent while falling a cent and a half against sterling. Some of the Aussie's weakness was the result of disappointing news and data from its biggest export customer, China. Some arose from a more immediate pressure, as the price of iron ore continued to fall: it is down by more than 50% from May's high.
Domestic ecostats were not hugely helpful, and the employment numbers looked odd. The participation rate fell and 145k jobs were lost in August, yet the rate of unemployment was also lower. The apparent disparity arose because pandemic lockdowns make many jobs impossible to carry out at the moment, so laid-off workers do not currently have to be actively looking for work in order to collect benefits. RBA governor Philip Lowe also added to the Aussie's problems with a dovish speech in which he said that cooling the property market with higher interest rates "is not on our agenda". Australian house prices rose 16.8% in the year to June.
NZD
To say the Kiwi had a better week than the Australian dollar is to damn it with faint praise. It fell by an average of 0.2%, losing half a US cent and two thirds of a cent to sterling. That said, the NZD has been the second-best performer over the last month, beaten only by the oil-fired Norwegian krone.
Most of the NZ economic data were ordinary at best. ANZ's preliminary Business Outlook showed business confidence rising by seven points to a still-negative -7.0. Business NZ's performance of manufacturing index plunged 20 points to 40.1, its lowest level since June last year. A nationwide Covid lockdown was largely responsible.
NZ house prices rose 2% in August and were up by 31.1% on the year. Gross domestic product expanded by a record 2.8% in the second quarter and was 17.4% greater on the year. Those two sets of data added yet more weight to the argument that the Reserve Bank of New Zealand should raise the Official Cash Rate when it makes its next policy decision on 6 October.
Whatever your payment needs are, we've got you covered...