Weekly Brief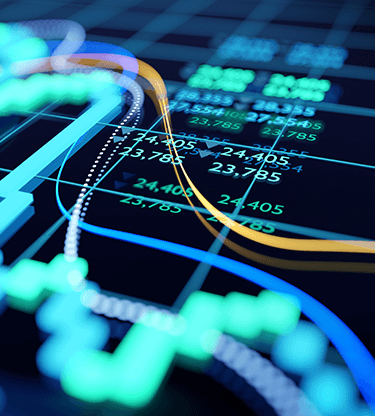 Good Q1 for sterling
GBP
A satisfactory end to March saw sterling take first place for the day and the week, and second place for the first quarter as a whole. In the first three months of the year the pound has strengthened by an average of 4.1%. Its only loss is to the Canadian dollar, and even that is just 0.3%, half a Canadian cent.
It is easier to say what made no difference to the pound than it is to identify the reason for its success. Last Friday's UK retail sales data were respectable but the monthly increase of 2.1% was no better than expected. The Bank of England's Money and Credit report was much as expected. Net mortgage borrowing in February was the strongest in five years, with households continuing to pay down consumer credit and build bank deposits, but held no surprises. Revised data for fourth quarter gross domestic product in Britain put Q4 growth at 1.3% and the contraction for 2020 as a whole at 7.3%. Nationwide said house prices fell 0.2% in March, leaving them 5.7% higher on the year. But none of that was compelling: it looked more as though somebody decided that sterling was too cheap.
EUR
Yet again the euro narrative centred on the EC Covid vaccination programme and how it might slow Europe's economic recovery from the pandemic. Germany, in a complete reversal of its original misgivings, suspended the use of the AstraZeneca product on people under 60. On Wednesday night, France announced a new national lockdown and a 10km travel restriction. With the exception of Malta, the EU is being left behind in the race to inoculate populations. That situation probably had an impact on investors' appetite for the currency, and might help to explain why it struggled to make progress. The EUR lost one US cent and gave up a cent and two thirds to sterling.
There was a general shortage of hard euro area economic data: inflation was in line with forecast at 1.3%, and that was all. Soft data (surveys and suchlike) were more plentiful. In March, Italian consumer confidence decreased by half a point to 100.9, while business confidence was a point and a half higher at 101.2. Ifo's survey found that "sentiment among German [business] managers has improved noticeably". Confidence readings from the European Commission showed expectations "sharply improving".
USD
President Biden unveiled on Wednesday his eagerly-awaited "once-in-a-generation" investment in American infrastructure. The American Jobs Plan aims to spend more than $2 trillion on a variety of measures, ranging from bridge repairs to community care facilities. It would involve raising corporation tax to 28%, reversing part of Trump's cut from 35% to 21%. President Biden will present a second package, called the American Families Plan, in coming weeks, bringing his total spend to a theoretical $4 trillion. However, the whole thing is probably too contentious to cruise through Congress on the nod.
As in Europe, the US data tended mostly to be at least partially opinion-driven. The two that counted for most were the consumer confidence measures from Michigan University and the Conference Board. The Michigan survey of consumers found sentiment at "its highest level in a year" at 84.9, an eight-point improvement on the month. The Conference Board's index of US consumer confidence "surged" more than 19 points to 109.7, its highest reading in a year. All told, the USD strengthened by an average of 0.7% on the week, giving up two thirds of a cent to sterling.
CAD
A modestly successful week for the Loonie put it in fourth place behind the pound, the Norwegian krone and the US dollar. Notably, the CAD was the top-performing major currency in Q1 with an average gain of 4.4%.
It received a little help from oil price. They remained firm through the week even after the Suez Canal had been unblocked by the refloating of the Ever Given container ship. Economic data were few, and all appeared on Wednesday. Industrial product (factory gate) prices went up by 2.6% in February, the biggest monthly rise in over 40 years. Higher prices for crude oil played a significant role in the increase. Raw material costs rose 6.6%, the biggest monthly rise since May last year. Gross domestic product rose 0.7% in January, delivering a ninth consecutive month of growth. The advance estimate for February was also positive at 0.5%.
AUD
The Aussie looked unworried to start with, but began to look shaky on Wednesday and came unglued early on Thursday. Although it was by no means the weakest among the majors – on average unchanged on the week – it did seem to snatch defeat from the jaws of victory.
Although sentiment had as much to do with it as the domestic economic data, some of the numbers clearly did not help. And some did: Building approvals rose by a seasonally-adjusted 21.6% in February. It was the fourth consecutive strong performance for the measure, which is known for its volatility. The two measures of manufacturing activity from AiG and Markit both indicated strong growth. On the downside, the trade surplus narrowed in February as exports fell 1% and imports went up by 5%. February's 0.8% decline in retail sales was mitigated by the fact that the fall was smaller than original estimate of 1.1%.
NZD
The Kiwi had a better week than the Aussie, perhaps because there were no inconvenient NZ data to trip it up. It strengthened by an average of 0.4% against the major currencies, losing a quarter of a US cent and dropping a cent and two thirds to sterling.
Economic data from NZ did absolutely nothing to support the currency. Building permits plunged 18.2% in February, not at all a good look, but "economists say there is still plenty of momentum left in the residential property boom". ANZ's New Zealand Business Outlook saw headline business confidence falling 11 points to a net -4% while firms' own activity outlook fell four points to 17%. The numbers were weaker than initially estimated because "the preliminary results would not have captured the full lockdown impact". Consumer confidence also turned softer, falling two points to 111 in March. Inflation expectations eased slightly, as did house price inflation expectations.
Whatever your payment needs are, we've got you covered...