Studying in the UK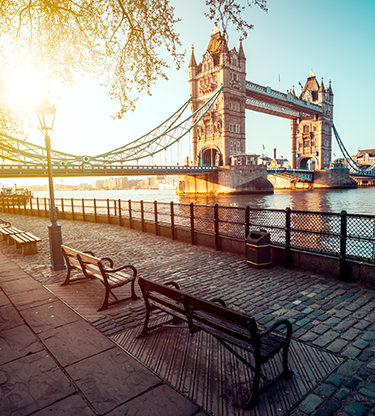 Why do international students choose to study in the UK?
5 minute read
In 2018, there were over 450,000 international students currently studying in the UK. As well as the rich history and prestige associated with many British universities, the courses and standards of teaching are very well-regarded, attracting prospective students from all over the world.
Student satisfaction is just as important as tradition however, with the UK ranking ahead of the USA, Canada, Australia, Germany and the Netherlands for recommendations from international undergraduate and post-graduate students in 2017.
Where to study in the UK
In three major London universities – Imperial College London, the London School of Economics and University College London – over a fifth of the undergraduate student body at each institution is comprised of international students.
Many may think of London first, or perhaps the dreaming spires of Oxford or Cambridge, but there are international students found at universities across the UK. At the other end of the country, Scotland is shown to be particularly welcoming to international undergraduates, with 27% of the student body at HRH Prince William's alma mater the University of St Andrews coming from overseas, 18% in Edinburgh and 22% in Aberdeen.
Another popular location is Sussex University, based on the South Coast in the vibrant city of Brighton, offering students a slice of the traditional British seaside with a cosmopolitan twist.
How to apply to study in UK
University applications are managed by a central body, UCAS. As well as useful advice on all aspects of applications, the website also offers a useful rate calculator to help overseas students achieve the required grades and standards to be accepted into the University.
The service is presented with the caveat that there may be exceptions and additional requirements, but it does serve as a useful benchmark to understand how your educational qualifications are measured in the UK.
How much are tuition fees in the UK?
The most accurate source of information on tuition fees can be found on your chosen university's website. When you're calculating the cost, it's worth taking the cost of exchange into account and possibly taking any potential fluctuations in the market into account. This also applies when calculating accommodation and living costs, and can make a particularly significant difference when the sum of your international payment is thousands of pounds, such as annual fees.
One reason that the UK is a popular destination for overseas students is that the courses are more intensive and shorter than elsewhere, which can be important to remember when you're calculating the overall cost.
Do EU students need a visa to study in UK?
There are many other practical aspects to consider, such as your legal right to study in the UK. As things stand, students from the EU, EEA and Switzerland don't require a visa to study abroad in the UK. However, if you are not from a country within these areas, you may need to apply for a student visa. It's worth researching the laws regarding studying in the UK for a citizen of your nationality.
Can international students work while studying in the UK?
As things stand, if you are a student from the EU (or Switzerland or the EEA) studying abroad in the UK, you also have the right to work within the country and earn a wage to supplement your studying costs. However, if you are an international student in the UK from a country outside of these areas, the terms of your visa may affect whether you are able to get a job and how much paid work you can do. This is why it's best to investigate your rights as an international student living in the UK if you plan to apply for a part time job.
What are the other costs involved with studying in the UK
As well as the tuition fees, you will also need to pay for accommodation when studying in the UK. This may be covered by your government or a scholarship, however if not, you can investigate the financial costs of living either in university halls or off-campus. Read our guide on the cost of living in the UK for more advice on what to expect.
You will be entitled to free healthcare on the British National Health Service, and will also have access to personal and career counselling via your university. There is likely to be a cultural adjustment, but groups of international students can be found at most universities to guide you through. They are also likely to have advice and recommendations on aspects such as how to manage your money.
How we can help you as an international student in the UK
As a foreign exchange specialist, we can also help you set up an online account to manage your finances while you're away from home. You will be able to make online money transfers between your home bank account and your UK bank account, via your moneycorp account, with great exchange rates and low fees. Read our guide for more guidance on how to open a bank account in the UK.
In addition, a moneycorp account is ideal for students receiving money from abroad, allowing their parents or other relatives to send funds from home own currency. These are then held by your multi-currency account, avoiding the steep international payment fees that some high-street banks charge.
Whatever your payment needs are, we've got you covered...