Setting up an office overseas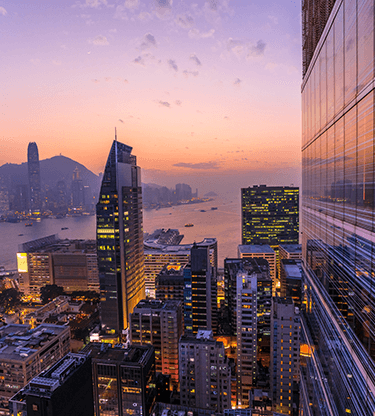 Parliament launched an enquiry at the end of January into London's prospects as a financial centre
On the surface, the prospects may not look good – several major organisations have moved their headquarters to the continent in order to retain the benefits of EU membership. Beyond London and the banking sectors, many other companies have moved or are looking to set up an office in the EU in order to avoid facing trade barriers in the future.
The uncertainty around Brexit isn't the only reason to consider a move, or opening a new international office. Modern communications and the online marketplace make it possible to trade wherever you are and strong opportunities in a particular country may mean that it's time to open an overseas office.
Advantages of an international office
There are a number of advantages, including greater control over your business activities in this area. A local office provides an indication to overseas customers of your commitment to their requirements and can also provide a means to deliver personalised customer support.
If you are concerned about the UK's departure from the EU and what the implications can be, a European office can be a way to fulfil the requirements of certain safety or other European standards. In addition, depending on the location, an overseas office can provide a new base for further international expansion.
Practical considerations
There are a lot of issues to consider when setting up an international office. On top of the running costs, there are local taxes, regulatory requirements and employment laws to take into account. When it comes to staffing the office, you may want to balance the team with someone from the UK office with the product and brand knowledge with local team members who can offer local market and cultural understanding.
If you're looking to employ local staff, consider the availability of the skills you require in the region you wish to situate the overseas office and whether you may also need to bring in further staff from the UK or further afield.
International payroll
If you're planning on sending members of your UK team to either launch or run the UK office, you'll need to consider the costs and benefits of paying in sterling or local currency. The key is to ensure that staff aren't losing out due to the currency exchange, but at the same time it's important to limit the costs on the company. UK staff may prefer to continue to be paid in sterling if it's a short-term posts and they have financial commitments at home so it's worth consulting with your team.
If you're paying local staff then an international payroll will be required; using a currency specialist can help you manage those payments alongside other international running costs. For staff on an overseas placement, a currency specialist can also help with managing currency costs.
Planning for the future
Brexit may be the major concern for businesses at the moment, but in the longer term, a move overseas can also facilitate growth, improve access to new, growing markets and international skills.
If you're concerned about currency costs adding risk to the investment, moneycorp provides all clients with expert guidance on the foreign exchange market and currency transfers. In addition, dedicated account managers provide more information on a range of tools for everything from managing FX risk and paying international invoices to ways to help companies identify and manage foreign exchange risk.
Please download our brochure to find out more or call +44 (0) 207 823 7800
Whatever your payment needs are, we've got you covered...